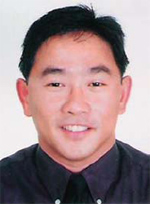 DR. RODOLFO ANG JUDGE

Widely credited for transforming the John Gokongwei School of Management (JGSOM) of the Ateneo de Manila University, Dr. Rodolfo Ang is one of the youngest deans in the entire history of the Ateneo. Prior to his assignment, Dean Ang was Chairman of the Management Department and concurrent Director of the Management – Honors program of JGSOM. He brings with him extensive experience not only in the academe but also in the world of entrepreneurship. Involved in various franchising relationships with at least seven different franchisors, his entrepreneurial achievements involve ventures concentrated on the fast food industry and computer education.Dean Ang holds an MBA from Boston College where he finished Class Valedictorian as well as a double degree in Management (Honors Program) and Communication Arts from the Ateneo de Manila where he finished Magna Cum Laude. He is currently the director of Jollibee Franchisees' Association and has served as President of the Alumni Association of Xavier School (2001-2003) and as Member of its Board of Trustees (1999-2001).An advocate of entrepreneurship, Dean Ang is responsible for innovative programs such as the Business Accelerator Program in JGSOM that exemplify his commitment to the convergence between entrepreneurship and the educational system.
---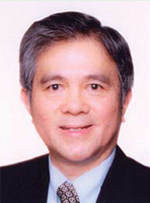 SAMIE LIM JUDGE
Recognized as the Father of Franchising in the Philippines,Samie Lim is the founding President and Chairman of the Philippine Franchise Association (PFA), and the Federation of Asian Retailers Associations.Presently, he serves as Chairman of the Asia-Pacific Franchise Confederation, Vice Chairman of the World Franchise Council and founding Chairman of the international Franchise Corporation of the Philippines (Francorp). Responsible for developing the Philippines' most successful franchise concepts, Mr. Lim is widely credited for franchising milestones that include Jollibee, Bench, Bayo, Penshoppe and Reyes Haircutters, to mention a few. To date, Mr. Lim's genius in creating profitable opportunities for the Filipino, through franchising, remains a significant factor in the advancement of the local franchise industry.Mr. Lim also served as Undersecretary and General Manager of the National Development Company, the investment arm of the Department of Trade and Industry, and is presently the Chairman Emeritus of the Philippine Retailers Association, and Vice President for Trade and Tourism of the Philippine Chamber of Commerce and Industry (PCCI). Born into the world of retailing, Mr. Lim serves as concurrent President of Automatic Centre and Blims Fine Furniture, and Chairman of Collins International Trading Corporation, with interests in furniture, appliances and electronics.
---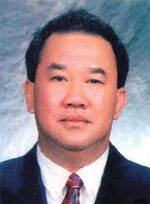 DIOSDADO C. SALVADOR, JR. JUDGE
Acknowledged as an international strategist, Diosdado Salvador Jr. was the first Filipino regional President of Johnson and Johnson's ASEAN Consumer Group of Companies from 1999 to 2004. In this capacity, Ding (as he is fondly called), was responsible for the development, control and profitability of ten ASEAN markets namely, the Philippines, Thailand, Indonesia, Singapore, Malaysia, Vietnam, Myanmar, Laos, Cambodia and Brunei. Prior to this regional post, Ding served as Managing Director of Johnson and Johnson Indochina (1995-1998), Johnson and Johnson Thailand (1994-1995), Vice President of Johnson and Johnson Philippines (1991-1994) and Director of Sales (1989-1990). In 1998, the Asia-Pacific Agora Award for Marketing Excellence was given to him in recognition of his outstanding achievement in Marketing in the Asia-Pacific region.Ding Salvador has retired for worthwhile pursuits founded on creating an impact to his immediate community and the country. Currently, he is the Managing Consultant of Filipino toothpaste manufacturer Lamoiyan Corporation. He is also the Chairman of MarkProf Foundation, Inc., whose foremost objective lies on developing future corporate business leaders. He is also a Trustee in Galing Pilipino Movement, a Professorial Guest Lecturer (on leave) at De la Salle Graduate School of Business, and Chairman of FoneNet International Corporation.