---
Famida Alonto
AVP & Head of Innovation and CX Strategy | Insular Life Philippines
Mansmith YMMA Awardee for Technology & Innovation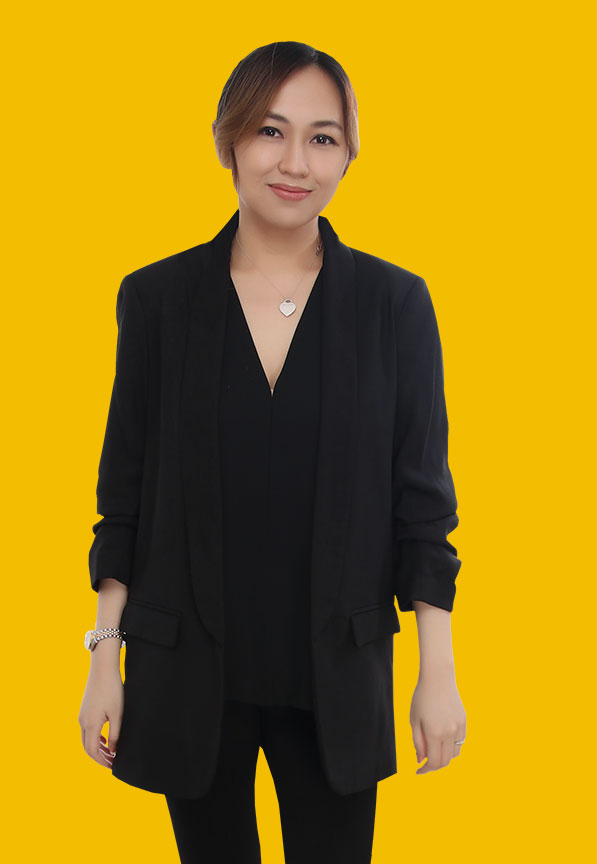 Fam's passion for technology and innovation started when she was in college co-leading TEDxADMU, one of the largest TEDx conferences in Asia. After graduating from Ateneo de Manila University at 19, she pursued additional studies at Stanford University in California. Taking home what she learned in Silicon Valley, Fam joined InLife as its AVP and Head of Innovation, making her one of the youngest executives at 24. Within 2 years, Fam's initiatives won at the prestigious Anvil Awards, and she was named a rising star in insurtech by a Singapore media company alongside CXOs of financial institutions in Southeast Asia.
Fam focused on instilling an innovative culture within InLife, which led her to create the first Innovation Conference, 5 Design Thinking workshops, #InLifeHackathon, and CX Bootcamp, a month-long intensive training program for qualified employees. Through this approach, employees from different divisions themselves came up with and implemented innovative solutions to ensure the company's digital transformation. She also spearheaded InLife ALPHA, an elite program that creates the new generation of InLife leaders through a stringent selection process and specialized curriculum, where participants are trained to focus on customer centricity instead of product pushing. Through her leadership, Fam's team produced 66 new managers in one quarter, compared to last quarter's 11 new managers. They are also 80% more productive and are four times more probable to succeed.
Heading the digital marketing team, Fam led the revamp of InLife's social media in 2018, which consistently achieved above benchmark metrics, and inspired the company to consider a brand revamp to signal its digital transformation. After the rebrand, Fam's team launched #HackingDigital in 7 cities, with the mission of multiplying InLife's digital footprint on major platforms and upskilling its 4000-strong sales force in digital and social media strategy.
Overall, Fam successfully developed and sustained initiatives that were critical in inspiring InLife's organizational mindset for innovation, digitalization and customer centricity. The projects she spearheaded were valuable to ensure InLife's readiness as they embark on their plans for the next hundred years.
Fam firmly believes that digital transformation cannot be done by one division alone. The best way to inspire innovation is through upskilling and empowering others to become ripples of change–leaders that will always prioritize customer centricity.
---
Jayvee Badile
Branch Manager | Sun Life Financial Philippines
Mansmith YMMA Awardee for Sales Management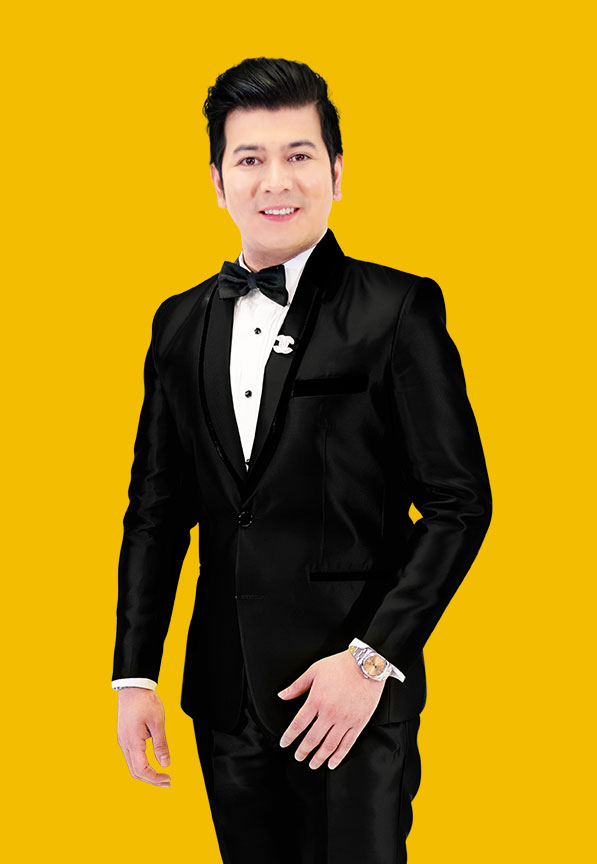 Risk, while not an option to many, is Jayvee Badile's strongest arm. In his younger years, he took on several roles to make a living— as a jeepney barker, 'takatak boy', street peddler, private tutor, house helper, firecracker maker and vendor. This effort and multitasking continued well into his college years where, despite the pressure that came with the need to maintain his academic scholarship, he was determined to pursue student leadership.
Post-schooling, Jayvee was 24 when he joined Sun Life as a walk-in applicant. With no working capital, no rich natural market in his network, and no background in the insurance industry, a rarity among applicants, he courageously directed his own path. What he poured into his role paid off: after 10 months, he was officially a Unit Manager; in 15 months, he became the youngest and fastest-promoted Sales Manager of Sun Life Financial Philippines; then, in another 15 months, he got promoted to Branch Manager – the highest post in Sun Life's insurance agency force, making him the first millennial Branch Manager in the Philippine insurance industry.
He was also awarded Asia's Insurance Industry's Youngest Master Agency Awardee – the highest award given to any insurance agency manager worldwide. Overall, Jayvee has not just broken many records (a feat in itself) but also created new standards for individuals within the entire industry to match. As a person, he also offers inspiration to many aspirants, especially empty-pocketed individuals.
In his role at Sun Life, Jayvee's main strategy for recruitment is traction marketing. He has maximized and has been 'always on' social media and notable technological environments. He acknowledges that there is a clear and singular delineation of millennials and zillennials among other generations – technology, which presents opportunities not to be missed.
With his achievements backed by a well-cemented and humble background, Jayvee has shaken up the insurance game. The surge of the desire for financial literacy and the call for a purpose-driven life for the young generation were a perfect match to act as a catalyst for Jayvee to establish an empire of highly dynamic and driven achievers, called the Phoenix Palm Branch. And he does it all by taking risks!
---
Dustin Cheng
CEO & Co-Founder | ZAP Group Inc.
Mansmith YMMA Awardee for Entrepreneurship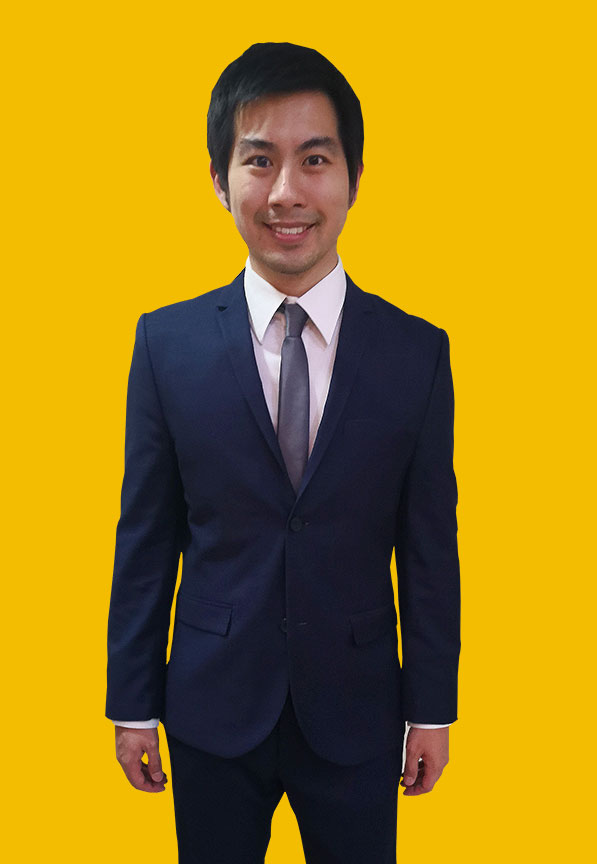 Dustin has always been into entrepreneurship. After graduating from college, he bootstrapped a group buying website called Deal Dozen which was eventually sold to Singapore-based Asia Deal Group in 2013.
Because of this, Dustin recognized the need for ZAP. E-commerce stores have the technology to track every click on each page, identify abandoned carts, analyze non-returning customers, and collect a plethora of other data points on every transaction, but offline retailers have nothing. This was what ZAP set out to change.
ZAP empowers merchants of all sizes with an easy-to-use loyalty and CRM platform. A customer earns and redeems points by entering their mobile number on the merchant's device containing the ZAP software. Through this, a merchant is able to obtain valuable customer buying behavior data to aid them in their marketing strategies. With over 2,000 partner merchants and 2.5 million members, ZAP is the country's leading merchant loyalty program for F&B, FMCG and retail.
ZAP's innovation was the ability to connect each point of sale (POS) transaction to a specific customer. A business owner finally knew who their customers were, how many times customers have been to the store, and what items they bought. ZAP's technology integrates with any POS seamlessly–with zero customization needed from the POS provider.
Over the years, Dustin has helped ZAP raise multiple rounds of venture funding from investors across the region, totaling USD1.4 million. The company's Gross Merchandise Volume (GMV) has reached PHP3 billion in the last year and is growing at 100% year on year. He was also one of 38 high-impact entrepreneurs across Southeast Asia to be selected as an Alibaba eFounders Fellow.
In the years to come, ZAP looks to further aid merchants with digital transformation. This includes personalized consumer marketing, e-commerce, customer service, payments, and more. With Dustin's leadership, ZAP is ready to fulfill its mission of digitizing brick and mortar, and in the process, bridge the gap between offline and online experiences.
---
Richard Estrella
Regional Brand Manager | Procter & Gamble Asia Pacific Headquarters (Singapore)
Mansmith YMMA Awardee for Brand Management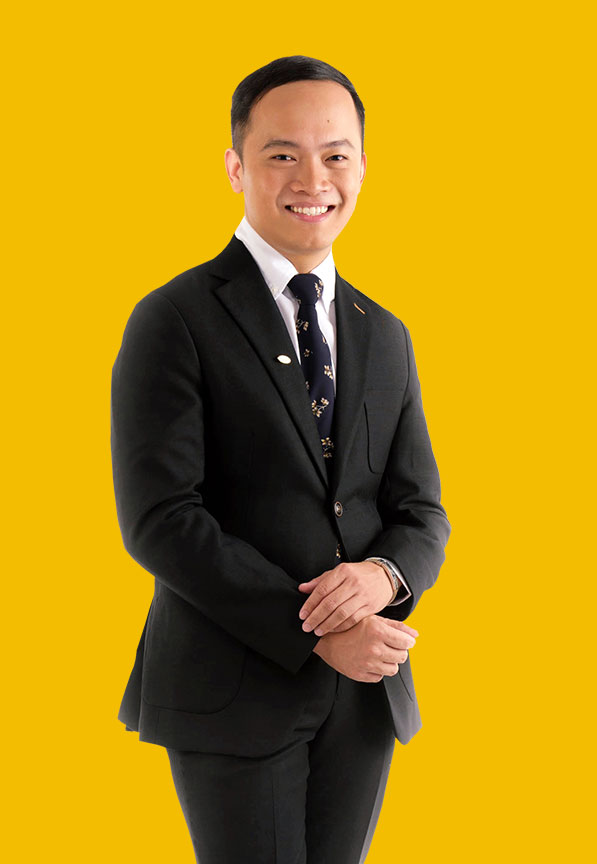 As the innovation leader, it was challenging for Richard to shake consumer mindsets to move from their comfort zone, especially in the context of new product form. Increasing trial on liquids embodied this challenge. Richard found new opportunities by spotting consumer trends, and thereby launched perfect solutions for indoor drying, sensitive consumers and frontload machine wash habit—a true first-mover mindset. This relentless curiosity resulted in segment share leadership in the Philippines, a historic turnaround for the Vietnam business, and sustained business reliability in Malaysia and Singapore. Truly, Richard's brand management journey revolves around unlocking consumer value behind premium propositions to accelerating and winning in "mass" markets.
Richard is behind the strong and notable Ariel campaigns— (1) "Anti-Amoy Pawis" freshness even when you sweat campaign, (2) "Kulob is a Stain!", a breakthrough commercial innovation on malodor removal, and (3) "No Bleach", superior cleaning without bleach campaign in Vietnam. Making consumers love premium through unimaginable experience—winning the hearts of consumers not because of price, but behind strong product and commercial innovation, rooted in superior cleaning.
His Hawkeye ability to see consumer trends and benefit spaces of the future, accelerating liquids growth via increasing consumer habits and creating product solutions for them—gave birth to indoor dry, sensitive, frontload liquids launch in the Philippines and Vietnam.
His work redefined the new premium via never-before-seen innovation—the first-in-the-world "Super Premium" detergent launched in the Philippines—Ariel Instashine,rooted on impeccable experience—"Mukhang Insta-bago in 1 wash!"
Outside of Richard's day-to-day job, he is a true champion of equality at work (one of the Power Portraits awardees recognized by P&G Asia Pacific during #WeSeeEqual 2019), a modest beacon of pride and individuality (bannered in P&G Philippines' Pride Wall, in celebration of Pride Month), a lighthouse of inputs to nation-building beyond product innovation (active socio-civic volunteer, recently built house in Indonesia for Habitat for Humanity), and a marketer for future marketers (chosen as hero story for P&G Marketing Masters 2019).
---
Jim Christopher Guzman
Network Head, Social Media | Dentsu Aegis Network Philippines General Manager | D+GILITY
Mansmith YMMA Awardee for Digital Marketing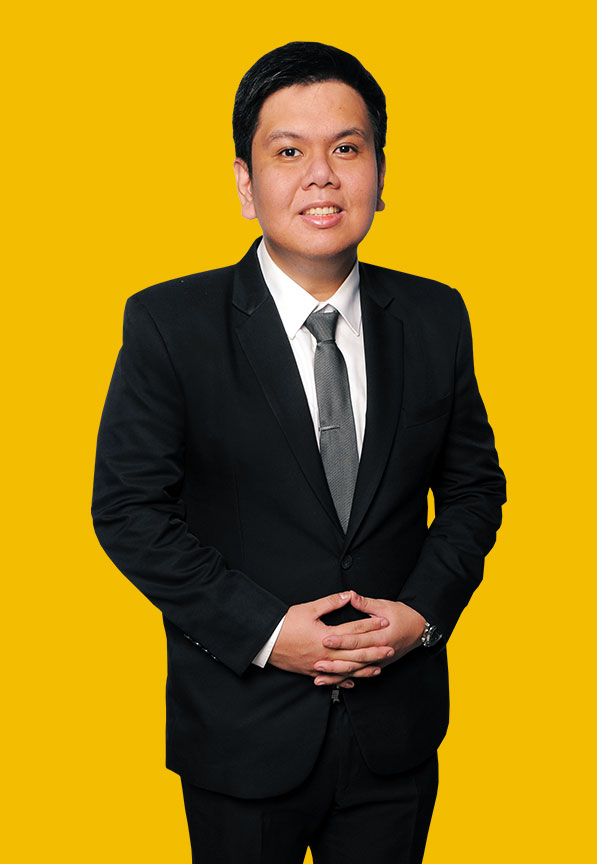 With social experience from across the region over a decade-long career, Jim has mastered deploying social at scale. Coupled with his unique skills, extensive experience with multiple high-profile brands, and mastery of digital, he creates value for his company, his clients, the marketing industry and his community.
Currently, Jim leads D+GILITY, the in-house social intelligence center servicing Dentsu Aegis Network Philippines' seven advertising and media agencies. Operating 24/7 and with more than a hundred clients, D+GILITY is the largest social media command center in the country, contributing 20% of the entire network's annual revenue in the market. Since its conception in 2017, the command center has significantly contributed new business and revenues across its agencies.
Prior to joining DAN, Jim worked for almost a decade at McCann Worldgroup. During his stint in MRM//McCann Manila, he led the team behind the digital success of Nescafe in the Philippines, the leading FMCG brand online. He also worked on campaigns with various household name brands like Jollibee, BPI, M. Lhuillier, Sky Cable and United Laboratories, Inc.
In 2014, Jim moved to Singapore to join Commonwealth//McCann, a bespoke agency created for one of McCann's biggest global accounts, General Motors. In this new role, he led the social business for Chevrolet, covering Asia, Middle East and South Africa. In 2015, he was then appointed Director for Social Media and Strategy in McCann Worldgroup Singapore, giving him leadership over both the practice and the business in the agency. Together with his team, he worked with brands like Owndays, Nespresso, Land Transportation Authority, Xbox, Nestle, Singapore Exchange, Mastercard and Darlie.
Recently, together with industry colleagues and partners, he launched the Creator and Influencer Council of the Philippines (CICP), an organization dedicated to establishing and empowering the influencer marketing system in the country to support creators in achieving brand and business objectives. Aside from acting as founding President of CICP, he also works closely with the City of Makati as part of their digital consulting team. Recently, Jim is among the winners of Campaign Asia-Pacific's 40 under 40 for 2019. This is an annual recognition showcasing the best young talent in the APAC marketing communications industry representing Asia Pacific's next generation of leadership.
---
Bea Marie Athena Syquio Joson
Digital Marketing Manager for Beauty Personal Care | Unilever Philippines
Mansmith YMMA Awardee for Digital Marketing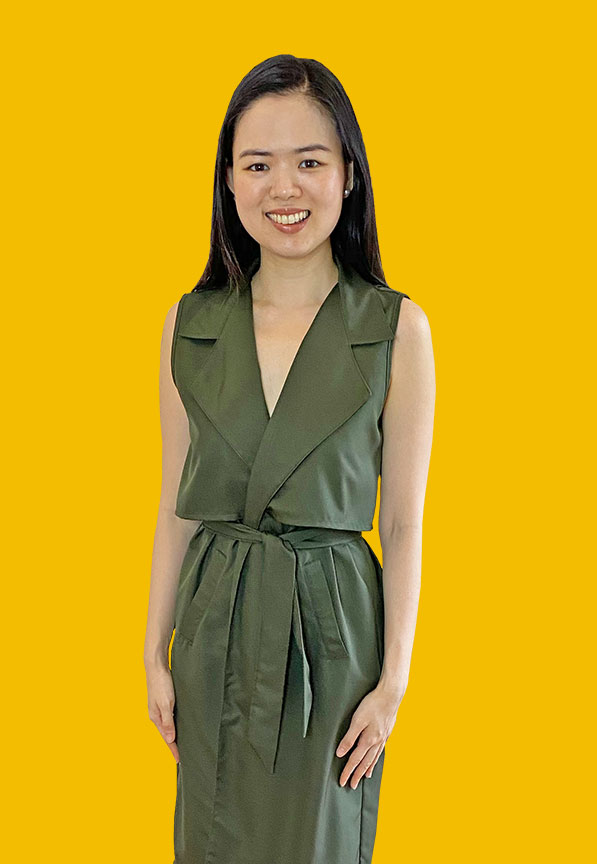 With over seven years of marketing experience, building brands across categories and driving e-commerce for Unilever, Bea takes pride in creating winning mixes catering to the needs of the people she serves and pioneering solutions to channels of the future.
In the last two years, Bea has played a vital role in Rexona's turnaround, as well as landing the first e-commerce purpose-driven campaign in the Philippines—Shop2Give.
Amidst a very challenging past for Rexona, contending with flat growth, massive share losses and zero increase in frequency and consumption, Bea was able to turn the business around by (1) focusing on market development through the launch of Chamba-Chamba Campaign and (2) out-innovating competition through the launch of New Rexona Natural Whitening. Bea's philosophy of putting people first and deploying brilliant brand experiences drove the success of these campaigns. Rexona is now experiencing a double-digit growth with increase in frequency, consumption, and market share–the fastest in the region.
As the first Unilever E-commerce Marketing Lead, Bea took on the challenge of bringing marketing to e-commerce by launching Shop2Give, the first purpose-driven shopping festival. It is the first ever tri-partite partnership between Unilever, Lazada and UNICEF, wherein a portion of the proceeds collected on the day is donated to children beneficiaries of UNICEF. Its true marketing innovation lays in the visual transformation of all Unilever assets across all platforms, including Lazada, to child-inspired hand-drawn illustrations. Due to its success, it was launched for the second year, now bringing focus to the 2.8 million out-of-school youth in the Philippines. It has consistently been the biggest Unilever-led single-day campaign in Lazada and has been recognized in the industry as one of the best e-commerce, design, purpose and PR campaigns, winning a total of eight awards to date from various organizations. Above all, Shop2give has set the standard for all of Unilever's future e-commerce marketing campaigns, and has cemented Unilever's place as a pioneer in e-commerce marketing.
Truly Bea's philosophy of putting people first and deploying brilliant brand experiences, paved the way for Unilever to see one of its most successful turnaround as well as purposeful innovations to date.
---
Patricia Anne Manalaysay
Brand Manager | Rebisco
Mansmith YMMA Awardee for Brand Management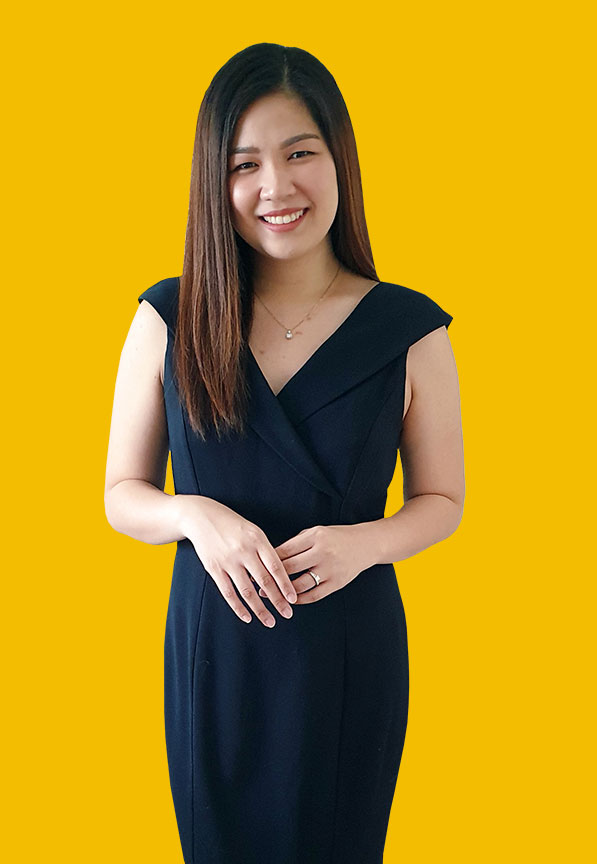 Tasked to grow the Choco Mucho business into one of Rebisco's premier brands, Patty needed to make the brand stand out from the diverse array of chocolate offerings in the market. Since that would entail making significant promotional investments while operating at only 2% of the whole Chocolates category's budget, she had to get creative.
Her Choco Mucho U Campaign promoted the brand's relevance and relatability among the lives of university students. Through online and on-ground engagements like the Campus Angels School Tour, LRT Surprise Concerts, and the launch of a volleyball club team, Patty put up a campaign that resonated among teens. As a result, top-of-mind awareness score improved by +10 points, while usage level grew by +5 points.
Competing in the chocolates market meant Choco Mucho was up against imported players known for their superior quality. Instead of attacking these giants directly, Patty focused on the brand's value-for-money attributes to convince target consumers of a different depth of chocolate experience. With the simple addition of a violator on wrappers and the inclusion of a 3-second end tag frame on the TVC, sales immediately took off due to the "Bigger Bar" campaign by 25% in 2 months, with brand usage score up by +4 points within 3 months. This incredible feat was capped off with the brand being the biggest share gainer among local players in 2019.
Patty expanded the everyday indulgence angle through the variant highlight campaign; targeting local competitors this time which differentiated Choco Mucho through flavor assortment. With each variant placed in the spotlight, each one grew in sales, collectively growing the brand by 22% in 2019. This simple yet strategic approach allowed Choco Mucho to overtake its biggest and closest local competitor and gave the brand its all-time high volume level.
Patty's success in making the Choco Mucho brand one of the emerging players in the category is deeply rooted in the basics of insightful category and consumer understanding. She plans to build on Choco Mucho's momentum by exploring different consumer categories to bring them the same heavenly chocolate indulgence that the brand has always been known for.
---
Dalareich Polot
Founder and CEO | Dalareich Food Products / Ginto Fine Chocolates Corp
Mansmith YMMA Awardee for Advocacy Marketing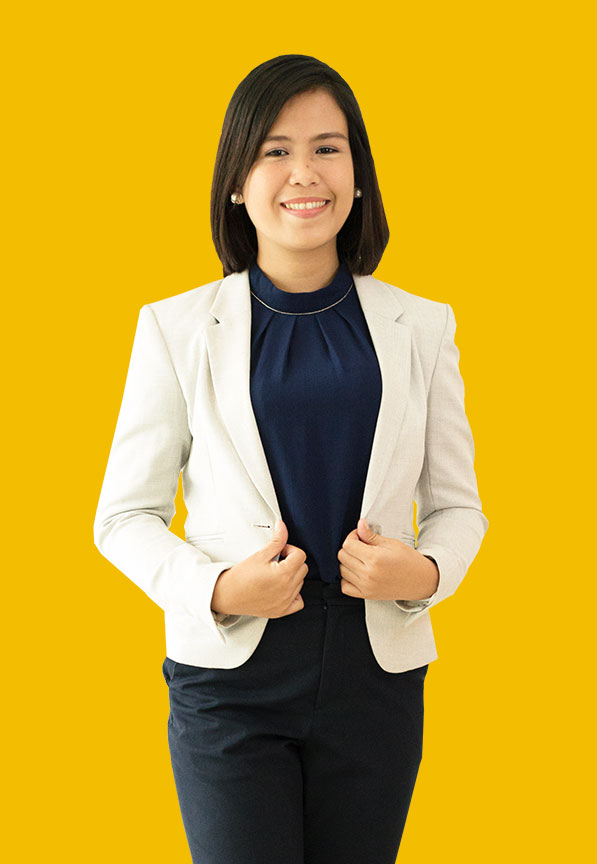 Dalareich grew up among a small family-owned business in the island of Bohol, Philippines. Her family has been known for manufacturing unsweetened chocolates commonly known as 'tablea', used to make uniquely Filipino hot chocolate drinks.
Eager to learn and help her family, Dalareich pursued her dream of innovating the traditional "tableas" that they have. It became a reality when she was selected as a scholar at Cacaolab of Ghent University in Belgium. Upon returning to the Philippines, she immediately launched Ginto Chocolates, a social enterprise which produces bean-to-bar chocolates from locally grown cacao trees planted by smallholder farmers. The family also opened "Dalareich Chocolate House", where tourists visiting Bohol can witness the full production process before buying their chocolates. The institution also offers several chocolate workshops and events for locals and tourists.
Her work with Ginto Chocolates has earned her accolades both locally and abroad. She was the first Filipino to receive one of the Takeda Young Entrepreneur Awards from the University of Tokyo's Takeda Foundation in 2018, and was awarded in the Family category in the Asia-Pacific Economic Cooperation Best Awards in 2019.
Aside from her thriving business, her chocolate itself recently bagged Gold at the prestigious London-based Academy of Chocolate Awards in 2019. Dalareich, as well as her whole family, is not only reaping the rewards of everything they worked for in business. They are also giving back to their community by empowering cacao farmers to earn more for their families, while simultaneously preserving Bohol's heritage cacao tree through the 'Adopt a Cacao Tree and Preserve's Bohol Cacao Heritage' project.
Her dream of putting Bohol, the island of the famous Chocolate Hills, onto the world's chocolate industry map, is slowly becoming a reality. She continues dedicating herself to this calling as a multi-awarded entrepreneur and advocate for sustainable business and leadership, she often acts as a conference speaker locally and internationally, emphasizing her advocacy for sustainable cacao farming, social entrepreneurship, and community development. Truly, she lives up to her moniker of "Bohol's Chocolate Princess".
---
Raiza Lourdes Rouella Revilla
Senior Mix Development Manager | Unilever Philippines
Mansmith YMMA Awardee for Brand Management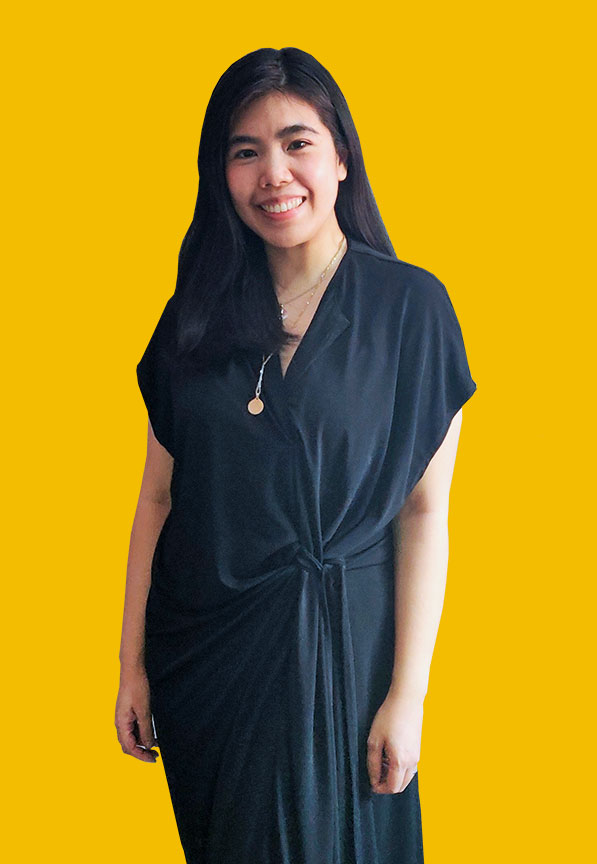 Filipino consumers are evolving, now more functionally-demanding, value-discerning, and eco-conscious. Raiza takes pride in creating purposeful and breakthrough innovations, grounded on robust consumer understanding, delivered through differentiated brand mixes. Her passion for innovation is anchored on her belief that the Filipino deserves better – whether for premium, value or sustainable products.
Innovation for premiumization was brought to life with the creation of Cream Silk's premium portfolio. Despite its no. 1 position in the market, Cream Silk's formidable presence is in mass conditioners; it had no stronghold in the premium segment. Raiza led the team to identify white spaces where there is high demand for higher order benefits. This led to the launch of Cream Silk Triple Keratin Rescue and Hydra Fresh Conditioners. The differentiated mix and premium imagery were supported by a superior product offering with advanced sensorials and a compelling proposition. All of these led to the brand's highest ever equity scores and market shares. Cream Silk also catapulted its way to not just be the No. 1 hair care brand in the country, but the No. 1 Personal Care brand in the Philippines.
Innovation for value expansion led to the launch of Vitakeratin, amidst heightened demand for value brands, Vitakeratin is Unilever's first value, jumbo sachet-only hair brand, exclusively supported in digital, contrary to the usual traditional media model. It brought to life a communication idea that is colloquially relevant to the masses with the "Araw-Arawin ang Awra" campaign. This aimed to show how Vitakeratin can give the awra-beautiful and awra-ready hair they have always wanted, and now can afford. After only a year and a half in the market, Vitakeratin is showing strong competitiveness, with one of the highest growth rates in the low-priced segment.
Innovation for sustainability is at the core of All Things Hair Refillery. As part of Unilever's commitment to sustainability, Raiza worked with the cross-functional team to bring to life Unilever's All Things Hair Refillery, a pioneering refilling model providing an alternative way to sell Unilever hair brands at discounted prices, simultaneously promoting eco-friendly shopping through refilling. It received an INNOMARK certification for outstanding innovation in SEAA. More importantly, the insights from this pilot activity were shared across 20 other markets globally, inspiring more innovation towards sustainability.
---
Kim Aimei Seng
Assistant Vice President for Financial Services | Mynt (GCash)
Mansmith YMMA Awardee for Product Marketing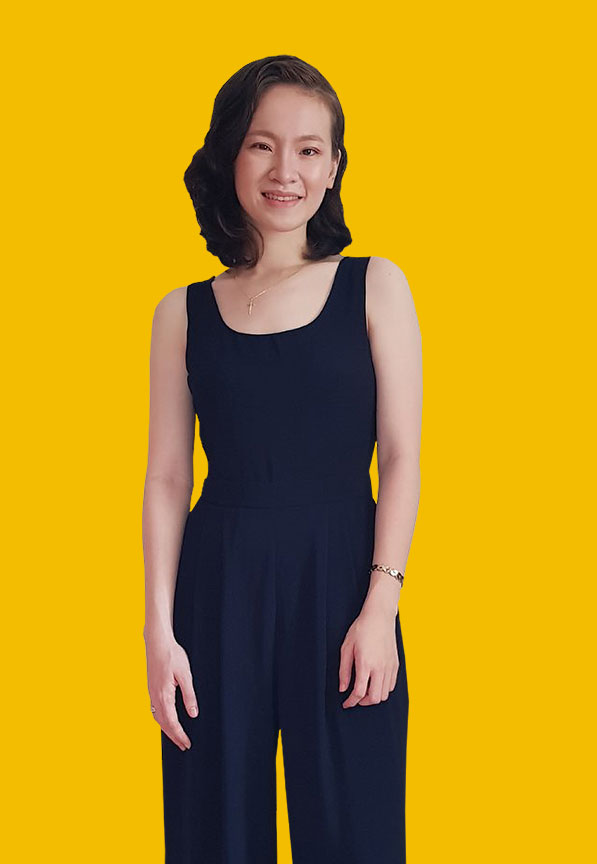 Kim is a young and passionate leader who has always been driven by delivering impact to the lives of the Filipino people. As the Head of Financial Services in Mynt, she innovates in the financial industry by delivering value to the underserved and unbanked who do not have access to affordable and inclusive credit, savings, investment and insurance products.
She spent the first 3 years of her career enabling access to credit where she successfully transformed the lending business into a sustainable digital model. She started as one of the pioneer employees in the early days of Mynt directly handling MSME loans, where she was able to serve ~3,000 SMEs with a loan portfolio comprising 70% of the whole lending business. However, she saw that the desired and ideal repayment behavior is not being met. She took on this challenge, and became the customer champion, deeply understanding the truths and tensions of the customers she serves.
From this, she found the best model to encourage good credit behavior for the MSMEs and the wider Philippine consumer market. From several consumer immersions, studies, and workshops, a fully digital credit model was born. Within just 6 months of conceptualization, design, and execution, the new model was fully launched and successfully scaled thereafter. She pioneered a QR based credit facility (GCredit) which serves more than 500k Filipinos with 5Bn Php disbursements to date especially during times of emergencies. This product was also able to revolutionize how credit worthiness is defined via a credit scoring facility (GScore) which leverages on alternative data.
Kim believes that enabling access to credit is just the foundational start of the underserved, which is why she continues to fulfill this mission by democratizing the full suite of financial services, expanding to savings, investment, and insurance. Over the past year with Mynt, she was able to grow the number of Filipinos with formal savings and investment accounts.
Despite being very young, she has proven her leadership ability by rising up the ranks from a fresh graduate associate to being an Assistant Vice President within just four years in Mynt. She believes this was because she was blessed enough to be in the right company with a purpose she feels extremely passionate about, the right mentors, and a great team.
---
Michelle Velasquez
President | Maxi Mango
Mansmith YMMA Awardee for Entrepreneurship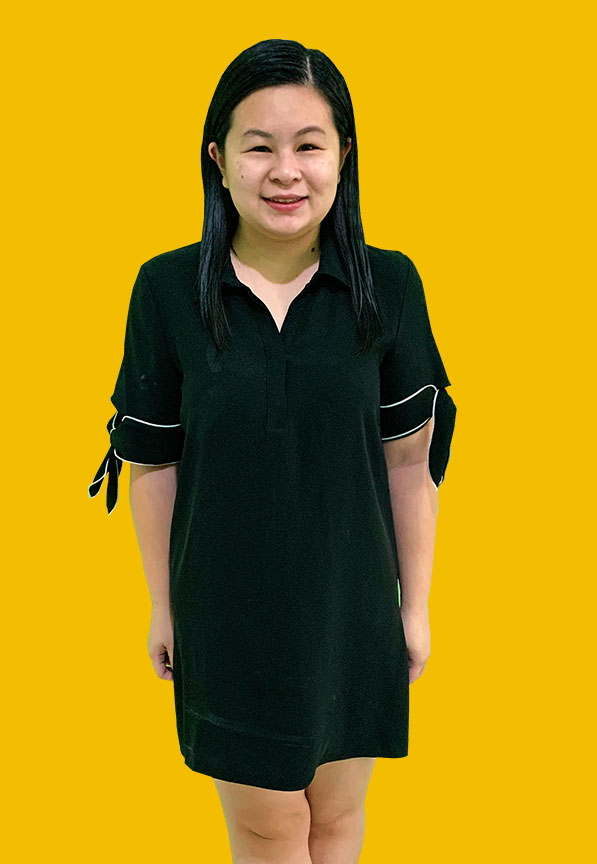 MAXI Mango may seem like a simple concept derived from the Filipino classic dessert "mango float." It's a twist on the original idea: by deconstructing the popular refrigerated cake and placing it in a cup. But in reality, it opened a wormhole by creating a whole new concept never before seen in the ice cream market. With its signature soft serve and sweet, locally-sourced mangoes, MAXI Mango paved the way for other ice cream entrepreneurs to find their differentiation and creativity while remaining patriotic to the nation's pride in desserts.
Due to the power of this innovation, Miki was offered marketing channels for free by her own suppliers, namely Monde Nissin for M.Y. San Graham Crackers which launched a fleet of bus collaterals, a full on commercial, and sponsored printing of all branch menus nationwide; followed by Globe, whose routers are included in the franchise package and present in every branch; SM Supermalls who mentioned the brand in a "Growing with SM" feature; and even Technolux who put up a 16ft tall billboard to promote how MAXI Mango uses Taylor ice cream machines, of which they are the exclusive Philippine distributor. Great results for what, at first, seems like a simple dessert idea!
Clearly, the brand resonated with consumers. Demand is high and MAXI Mango continues to grow. It opened its first permanent store last September 2018, and has expanded to other regions by building branches in Visayas and Mindanao 4 months later. Not even a year after commencement, MAXI Mango opened its first international branch in Singapore via Master Franchisee in August 2019 followed by a company store in California, The United States in November 2019. It currently has over 50 branches nationwide with more on the way. Even now, MAXI Mango continues entertaining franchise inquiries for other countries.
Finally, in her own way, Miki has given back to Philippine society by ensuring that her mango stock comes exclusively from Davao City and ordered directly from local farmers. She and MAXI Mango hope that it has inspired entrepreneurs not just to venture into business, but to endure when the going gets tough and never give up.