Lorent Martin Adrias
Marketing Director | Epicurean Partners, Inc. (Kenny Rogers Roasters, Seattle's Best PH)
2023 Mansmith Young Market Masters Awardee for Marketing Management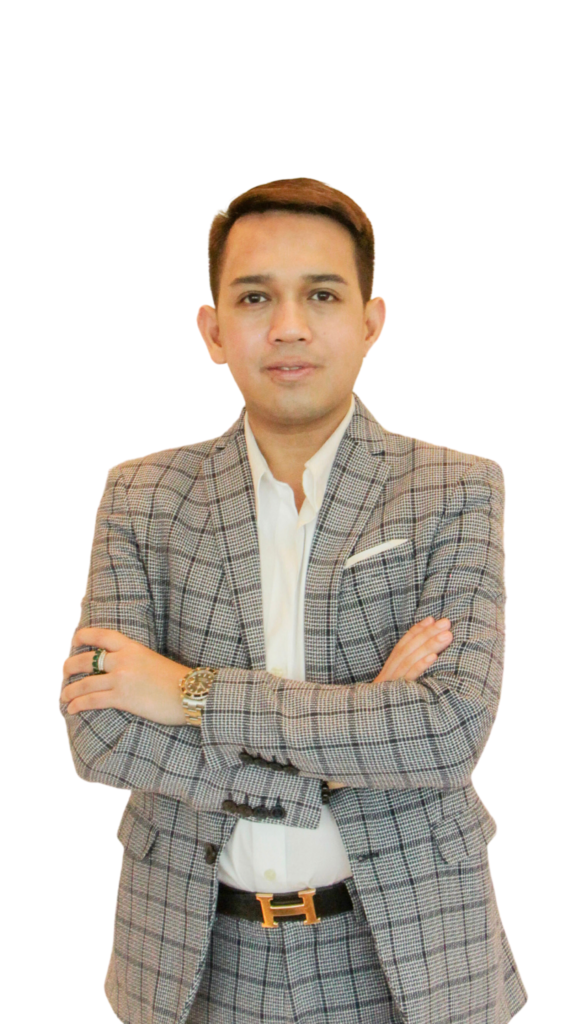 In an arena where numerous brands strive for dominance in this cut-throat landscape, Lorent Adrias has emerged as an undeniable leader in his role as Marketing Director for Kenny Rogers Roasters and Seattle's Best Philippines. In the packed battlefield of combos, price-off, and the continuously evolving Filipino palate, extraordinary is an understatement to describe his remarkable impact on the brands under his leadership.  Lorent's relentless discontent drives his visionary strategies and unwavering commitment that has propelled both Kenny Rogers Roasters and Seattle's Best Philippines to unparalleled heights of success and market leadership — not just surviving but also thriving and growing in this challenging environment.
As a strong believer of innovation and the importance of building a brand's relevance through customers brand love and loyalty he spearheaded the introduction of various products which aims to elevate the Filipinos dining experience and further improve the frequency of visits to their restaurants, they successfully launched offerings such as Chimichurri Roast, Garlic Butter Roast and Truffle Collection for Kenny Rogers Roasters. For Seattle's Best Coffee, he launched the Salted Caramel Collection, Reese's Holiday Javakula and Cream Cheese Collection, all purposely driven by consumer insights and international food and beverage trends.
Not content with revolutionizing the product lineup alone, Lorent also focused on elevating the customer experience. He successfully launched the new Kenny Rogers website, providing a powerfully seamless digital platform for customers that significantly improved the online conversion for  the brand, the launch of the new website has been a great sales driver especially during the challenging times of the lockdown.
Driven by Lorent's unwavering commitment to excellence, both Kenny Rogers Roasters and Seattle's Best Philippines experienced impressive sales growth. By Q2 of 2022, Kenny Rogers Roasters has already surpassed pre-pandemic sales levels. Similarly, Seattle's Best Coffee witnessed an extraordinary double digit sales growth and a significant increase in transaction count, showcasing Lorent's ability to surpass expectations and drive results.
Lorent's unrelenting innovative mindset, future-forward leadership, and deep-rooted dedication to customer satisfaction have undeniably made him an asset to Kenny Rogers Roasters and Seattle's Best Philippines. His accomplishments and contributions serve as history to his purposeful innovation, ensuring that every Filipino customer will always have an innovative, epicurean, and palate-elevating encounter in the brands under his guidance — forever changing how we engage, eat, experience and enjoy food.
Joanna Marie Soberano-Bergundthal
SVP for Marketing & HR | Cebu Landmasters, Inc
2023 Mansmith Young Market Masters Awardee for Real Estate Marketing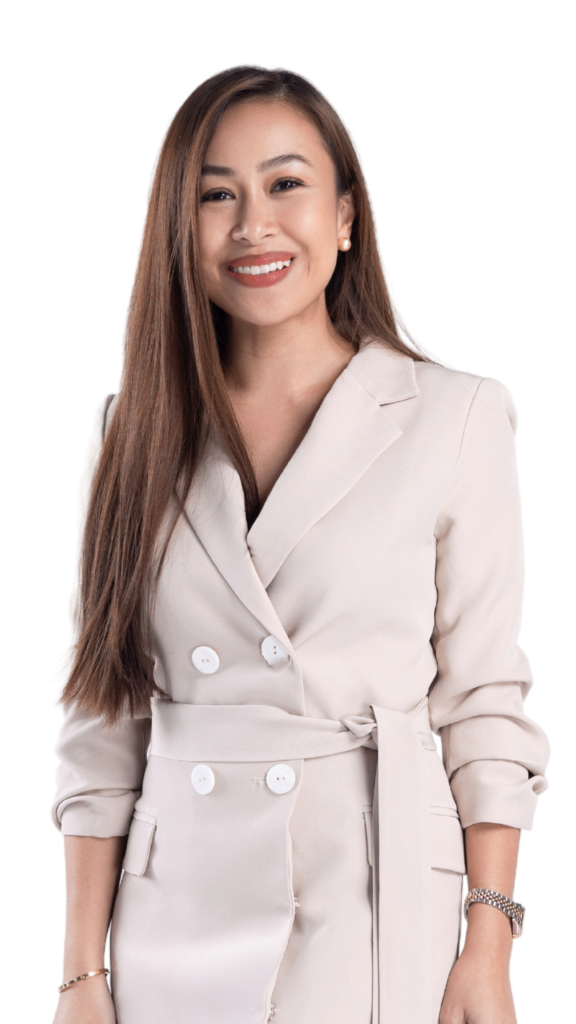 Joanna Marie Soberano – Bergundthal is the Senior Vice-President for Marketing & Human Resources of Cebu Landmasters (CLI), the leading real estate developer in the Visayas & Mindanao. She champions two valuable facets of their organization which are brands & people. 
Her role is to define, nurture & safeguard CLI brands to further grow their market leadership in VisMin, while ensuring their people, a 800-strong workforce are equipped with the right skills, values & competencies for the company to consistently walk the talk.
Coming from a extensive brand management career in Nestle Philippines and as a young expat in the Nestle headquarters in Switzerland & Thailand, Joie carried with her in-depth corporate experience & a global perspective to think big & strategically for the real estate industry, in a company personal to her as their family business.
Joining CLI was the true test of Joie's leadership as a results-focused & purpose-driven Marketer. Following the company's Initial Public Offering in 2017 with goals to expand from Cebu to the rest of VisMin, she took the lead in establishing the CLI's Marketing function from ground-up, as it became an integral, strategic pillar of the company. This paved the way to key Marketing initiatives that significantly supported their success as an organization :
Creating a Differentiated, Resonating Corporate Brand : We Build with you in Mind. 

This clearly captured CLI's brand promise & differentiation to stand-out in a highly competitive real estate market. The company's focus on its customer-centricity and hands-on approach to real estate won the hearts & minds of the VisMin market.

Building an Agile, Responsive Marketing Team

that focuses on adaptability & out-of-the-box thinking. She focuses on honing holistic marketing professionals and creating in-house capabilities including branding, creatives, digital, PR & events. CLI's agile Marketing approach allowed them to adapt to the times & seize opportunities during the pandemic, post pandemic & beyond.

Developing Brands through deep understanding of the VisMin market.

Their projects from premier, mid-market & economic have well-defined brand identities that meaningfully connect with their target market. With this, CLI has the fastest-selling projects in the VisMin region with the highest customer satisfaction.

Innovation & Digitalization through 1st in market programs to improve their customer experience.

Her team leads the way by building new digital initiatives and in-person activations to create extraordinary experiences with their stakeholders.
On top of this, Joie spearheads the organization's Human Resource goals with notable achievements in employee engagement, learning & development, performance management, strategic planning & employer branding.
Today, CLI is the #1 real estate developer in the Visayas & Mindanao, with the highest market share at 21% outweighing national real estate giants. They are present in over 16 VisMin cities with over 100 projects across various development types. CLI dominates the industry driven by strong demand and brand trust with record breaking sales year after year. They have been recognized in their efforts in Sustainability, ESG & Corporate Governance, & a consistent awardee for Best Developer in the region.
Jerome O. Cerbito
Brand Manager | Novartis Healthcare Philippines
2023 Mansmith Young Market Masters Awardee for Brand Management
The transition from being a licensed nurse to a marketer at Novartis Philippines, Inc. was not an easy path. It came with its unique set of difficulties, such as navigating the highly fragmented heart failure (HF) market with many patients either misdiagnosed/undiagnosed given suboptimal treatment, complicated further by a pandemic that struck at the beginning of Jerome's career in marketing.
As head of the brand strategy for Sacubitril-Valsartan (Entresto®), a heart failure treatment that has helped countless individuals in other countries worldwide, our challenge during the height of COVID-19 was how to get our message across at a time when face-to-face interactions were severely restricted. At the same time, we were aiming to elevate the brand from its third-place position to market leader in both the heart failure-derived and ARB combination markets and thus enable patients to receive the care they deserve with the aid of a lifesaving drug like Entresto.
In order to achieve this, Jerome collaborated with a cross-functional team in Novartis which led to the development of a forward-thinking and patient-centric strategy that went beyond the usual brand-centric focus. We implemented a triple-win strategy that encompassed a comprehensive approach to reshape the heart failure market landscape by simplifying heart failure management and establishing Entresto as the pillar of treatment for chronic heart failure, creating a sustainable access program to provide better support for patients especially those in lower socio-economic groups and expanding the availability of Entresto in government facilities, and improving the patient referral process for better health outcomes.
All these efforts has led Entresto to become the biggest brand and growth driver of Novartis Philippines, besting even other Asian countries. As a result, Jerome was invited to lead the Regional Brand Council, where he continued to help drive marketing excellence beyond Philippine borders.
To date, Entresto has managed to defy the economic disruption caused by the pandemic, continuing to grow and deliver double-digit growth year-on-year, eventually crossing the P1 billion mark in 2022. Entresto has since leapfrogged to become the No. 1 prescribed drug for heart failure, garnering a +6% increase in total market share and claiming the top spot in the heart failure derived and ARB combination markets and beating 116 other brands. Such success has not only put Entresto ahead of its competitors, more importantly, it has transformed the lives of Filipino HF patients, reaching 28% of the total heart failure population across all income levels.
This success is not just limited to Entresto as a brand, but in saving the hearts and improving the quality of life of countless Filipinos all over the country. Looking back, Entresto has allowed Jerome to be part of a much broader effort to save hearts by nursing them back to good health.
Rosa Minda Barrion-Dimarucut
General Manager for Aviation Business | Phoenix Petroleum
2023 Mansmith Young Market Masters Awardee for Business Development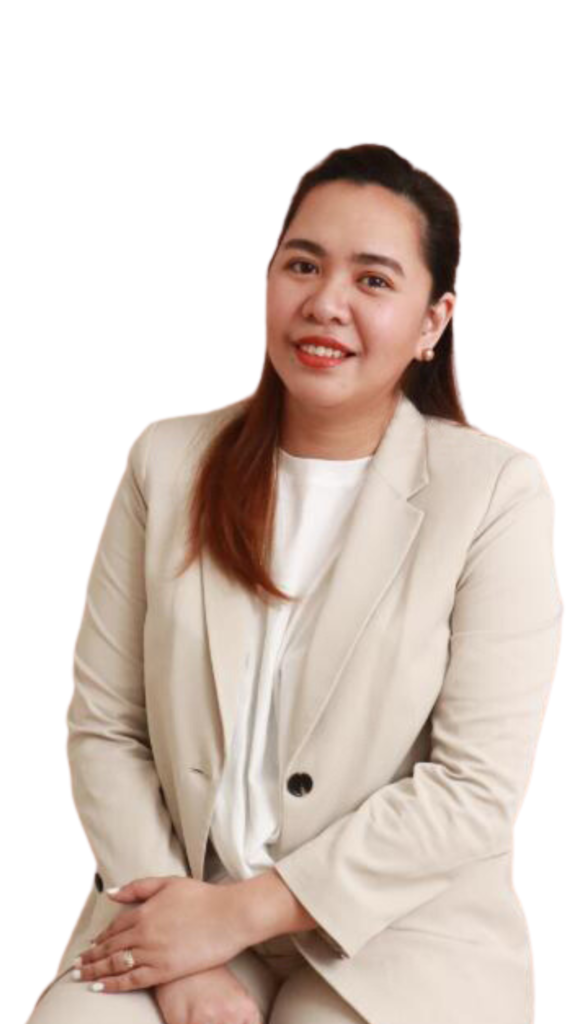 Minda managed the fuels category of Phoenix Petroleum with her notable projects being the launch of the most talked about 10 Peso per liter promo during their PSE anniversary in 2017, which was the first in the industry and of its kind. Additionally, she spearheaded the launch of a 360 campaign for Phoenix PULSE Technology which elevated the brand, and has helped the company land on the 3rd spot in market share — making it to the list of the Big 3, which was previously dominated by the oil majors. The campaign went on to win several local and international awards.
Because of these successes, Minda was moved to become the Company's pioneer Customer Experience Manager, and served as the organization's customer advocate who was tasked to ensure a customer-centered approach in creating and executing offers in a seamless and consistent manner–not only in the fuels category, but across all categories and subsidiaries under the Phoenix enterprise. In her role as customer experience manager, Minda influenced all campaigns by ensuring that all programs and campaigns began with a customer insight and with a CVP that could be delivered properly by the organization. Her dedication and consistent practice of her marketing background has helped her land into other key positions in the company such as the pioneering Head of Business Excellence. In fact, she was recently promoted, and is now the General Manager for the Aviation Business.
The LIMITLESS App
During the pandemic, one of the key challenges for the business was limited mobility. The company was fortunate to be in a business of essentials, hence, stores were open but the volume was limited, including operating hours. Slowly, the brands under the enterprise , like many others, were growing far from the consumers' consciousness and priority as cocooning became a new trend. During those changing and challenging times, the challenge to Phoenix was how to continue connecting with its consumers in a manner that is safe, relevant, and continues its momentum as a brand that offers exciting and out-of-the-box promotions.
An even bigger challenge was building a program that would cut across the many businesses under the Phoenix umbrella for better economies of scale, and ensuring a seamless experience in this multichannel and multi-brand program – a program that could be sustained despite the marketing budget cuts during the pandemic.
Minda helped the business launch the LIMITLESS lifestyle rewards app, which was created to provide customers with personalized offers that would help drive traffic to stores, and would connect to consumers 24/7. She made LIMITLESS a consolidating platform that allows Phoenix to significantly increase its touchpoints, and better expose consumers, especially captured audiences, to its portfolio of offerings for cross-marketing opportunities. This was launched in the 3 months since the pandemic started, and despite the fact that mobilization, deployment, and onsite testing prior to the launch were almost close to impossible.
To improve the product's processes, Minda led research and user studies that streamlined the functionality of the app to ensure that it appeals and is relevant to consumers today, which later on led to new features, such as voucher purchase and gifting capability (a first in the petroleum industry), multichannel redemption, gamified activities and in- app voting, and nationwide online sales.
She likewise led in the review of strategies to move the brand from being an enabler of the business to expanding in the B2B space through targeted B2B selling. LIMITLESS, since then, has evolved to grow in two ways – as a lifestyle program that enables cross-selling between the brands under Phoenix and its merchants, and as a B2B platform where HanMan, an identified persona, is found to help the business accelerate its business goals alongside the B2C positioning. It has also helped the unit transform from a cost center to a profit center – helping offset the advertising and promotion costs associated with the platform. As of May 2023, LIMITLESS has sold over 160 million worth of vouchers with a member base of over 330,000.
Arielle Escalona
Managing Director | Pure Nectar
2023 Mansmith Young Market Masters Awardee for Business Development
Arielle Escalona, the Managing Director of Pure Nectar, spearheaded the transformation of a 27-year-old fruit shake company into a thriving cold-pressed juice brand. With an unwavering commitment to innovation and sustainable growth, Arielle and her team have made significant impact in the industry, overcoming challenges and achieving remarkable success.
Under her leadership, Pure Nectar successfully introduced to the market a diverse range of healthy beverages that cater to the evolving needs of health-conscious Filipinos. Through efficient logistics, operations, and marketing initiatives, the brand has successfully distributed cold-pressed juices to over 300 partners in both business-to-consumer and business-to-business markets. Arielle's innovative solutions have resulted in consistent year-on-year growth, with a remarkable 25% increase in overall sales since 2019. Through her, Pure Nectar was able to build strategic and fruitful partnerships with renowned brands such as Shell Deli2Go, Petron, St. Luke's Medical Center, Rustan's, and Lazada–as well as establish master franchisees in Brunei and Singapore.
Recognizing the significance of digital transformation, Arielle has embraced an omni-channel approach to diversify Pure Nectar's revenue streams. With her close guidance, Pure Nectar continues to leverage e-commerce platforms, utilize aggregators, implement impactful PR initiatives, empower home resellers, venture into franchising, and capitalize on social commerce. These initiatives have significantly bolstered Pure Nectar's brand awareness, customer engagement, conversion rates, and customer loyalty.
During the unprecedented challenges of the pandemic and subsequent lockdowns, Pure Nectar displayed resilience. Three key indicators demonstrated their strength: a consistent influx of customer inquiries about product availability and delivery options, successful partnerships forged with prominent brands through digital campaigns, and optimization of operations resulting in a doubling of profit margin. These achievements reaffirmed their belief in the exceptional product-market fit they have achieved.
Building upon the growth of Pure Nectar, Arielle co-founded Zoom Lab Digital Consulting, Inc. Today, the company successfully provides digital marketing solutions to SMEs in diverse industries both locally and internationally. Through strategic organic and paid online placements, compelling graphic design, and engaging content writing, they have amplified brand visibility and generated measurable results. Zoom Lab Digital Consulting's services have consistently delivered revenue growth that has doubled year on year since 2019.
The achievements of Arielle at Pure Nectar, along with their pivotal role in co-founding Zoom Lab Digital Consulting, exemplify her exceptional ability to pioneer and sustain success in the industry. Her innovative strategies, commitment to sustainable growth, and dedication to making a positive impact strongly exemplifies the qualities and attributes of a strong and impactful leader that has shaped and will continue to shape the future of prosperous business landscape.
Mayan Evangelista
Business Manager, Out of Home Ice Cream | Unilever
2023 Mansmith Young Market Masters Awardee for Marketing Management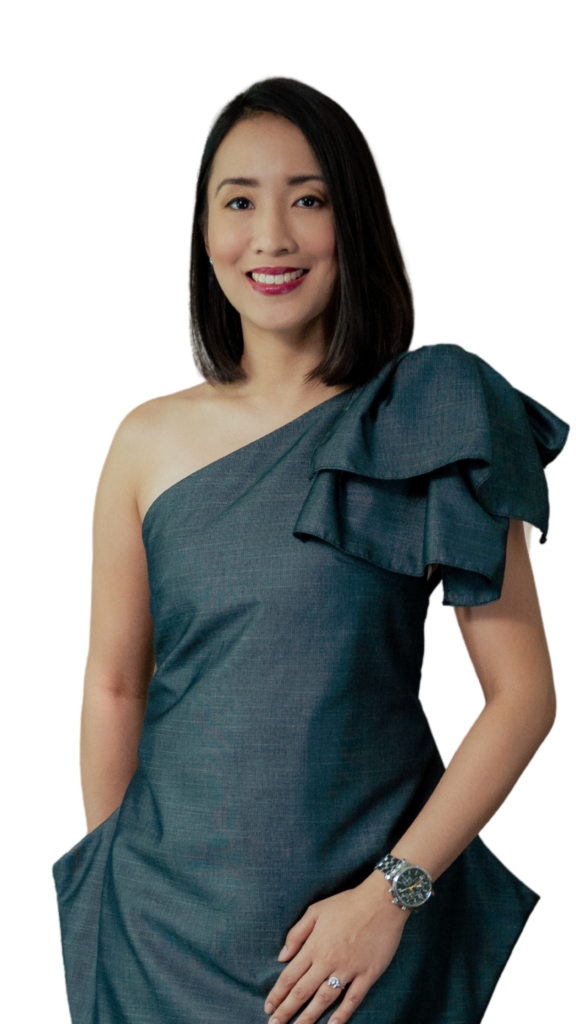 Mayan
is a seasoned multi-faceted marketer who has built her 12-year marketing career across several industries: 9 years of which in fast-moving consumer goods in Unilever, on top of previous experience in pharmaceuticals and telecommunications marketing.
In Unilever, the depth and breadth of her success spans various categories in different business contexts: 
In Ice Cream, as the current business manager of the total Out-of-Home/Impulse Ice Cream and Super premium category, she drives an extensive portfolio strategy spanning premium to affordable price tiers, with masterbrands like Magnum, Cornetto, and Selecta Treats. She has brought Out-of-Home to an outstanding +41% growth, exceeding the prior year's already high base of +23%. Bringing Total Ice Cream category to growth despite the slowdown (+ 5%) of its larger Take Home business (63% business contribution to total).
In Beauty & Wellness, charted a turnaround for the challenged Dove Hair portfolio: Dove Shampoo, Dove Conditioners; she also launched several industry-leading and award-winning Purpose communications and programs for the Dove Masterbrand. From 4 years of consecutive decline (CAGR -7%), reaching as low as -20% decline, Mayan made Dove the fastest growing brand in hair at +17% growth during her stint.
In Nutrition, across Savoury and Dressings categories with brands like Knorr and Lady's Choice, she drove market development for these market leader brands. She unlocked general trade for Dressings, the key driver for +24% growth of Lady's Choice Sandwich Spreads, coming from an already high +16% CAGR. For Savoury, she increased penetration further for Knorr Bouillon cubes by +500bps by unlocking usage in top saucy dishes versus its usual heartland which is soupy dishes. From only +5% growth in 2015, she accelerated this to +17%.
Apart from delivery of strong results, she has a strong track record in leading, and developing talent and teams from direct reports and skip-level reports as well as the wider organization. She is a constant catalyst in driving a culture that is equal parts disciplined excellence, purposeful, and joyful. A true leader, in more ways than one.
Miggy Gamboa
Marketing Manager - Oral, Wound, & Self Care | Johnson & Johnson

2023 Mansmith Young Market Masters Awardee for Marketing Management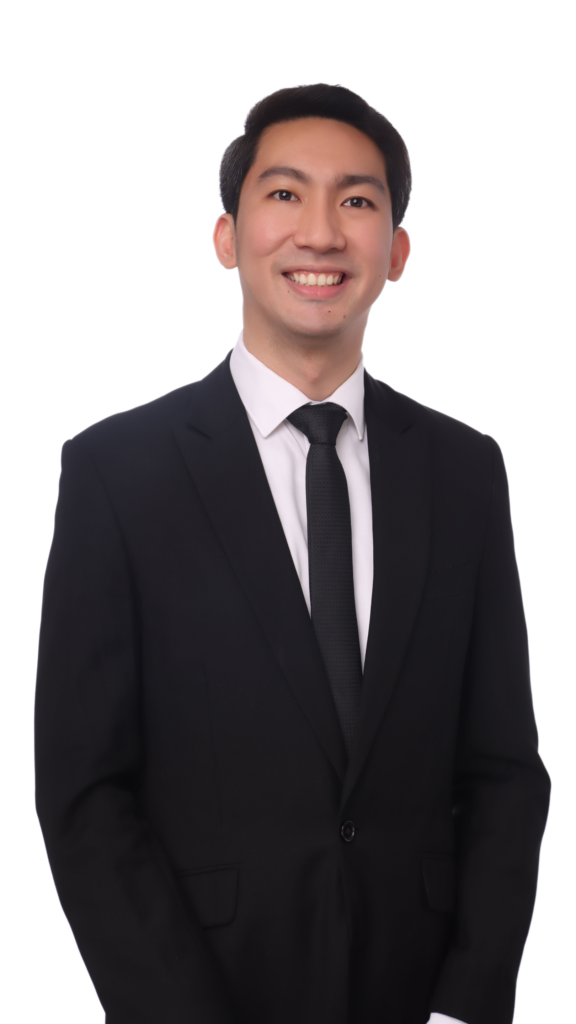 Miggy have always had a hunger to learn and share new knowledge with others back when he was a student to now as a working professional. He has been fortunate to be in a field that fuels my creativity, allows me to exercise his passion for data, and gives me purpose. For Miggy, marketing is beyond just selling products, it is bringing to life brands with a singular message or data that can change minds and sway hearts of Filipinos. He views being a marketer not just a job but a great responsibility to help educate Filipinos, reshape how we see the world, and hopefully help Pinoys live better lives. He is proud to say that the campaigns that he has done goes beyond improving profit or sales targets; it brings value. Even a product as simple as a mouthwash can make a difference in people's lives. Miggy's strategy has always been how to Integrate science & marketing to educate and reshape how people think and elevating the role of brands as an "indispensable must" in Filipino's day-to-day.
Miggy's work with Listerine, he reshaped how Filipinos see mouthwash from a non-essential breath freshener to a must-have daily tool for germ protection against oral health disease. In the oral care category, brushing is top of mind and mouthwash is seen as just for add-on freshness. After research, he learned that mouthwash gives so much more than fresh breath; it protects against germs that are the root cause of oral problems. In fact, mechanical brushing cannot even kill germs, nor reach the whole mouth – putting Filipinos at risk to oral disease if they remain uneducated and stick brushing alone. Where competition talks about mouthwash for fresh breath, Miggy disrupted category by linking Listerine to germ- kill for oral disease protection that brushing alone cannot provide.
Miggy launched the new Mouth Defense campaign in 2022 to educate Pinoys that their habit of brushing alone isn't enough to protect against oral problem-causing germs and launch Listerine's new claim to give 24- Hr Germ Defense. He partnered with influencers to generate awareness on the need to protect the mouth form germs. I also started sustainable partnerships with the Philippine Dental Association (PDA) in creating lectures educating dentists on the essential role of mouthwash in a complete oral care regimen. This stopped Listerine's decline, grabbing share from Top Competitor and gaining Listerine highest share ever. This strengthened Listerine's germ-kill brand association (based on YouGov). Listerine also because the #1 mouthwash recommended by dentists (based on IQVIA).
To further drive essentiality, Miggy elevated role of mouthwash to protect Filipinos against common oral problems one experiences as one ages with the launch the Mouth Aging campaign in 2023. It was pioneering as there have been much discussion on aging on skin & hair, but never on the mouth. This industry-first shift to attention on the aging mouth helped Filipinos realize that having a healthy mouth, even as you age, is indeed possible with Listerine. To ensure the campaign was sustainable, he partnered with PDA to educate dentists on the aging mouth and the essential role of mouthwash. This accelerated Listerine's growth even faster, YTD growth is +27% this Q1'23, exceeded even pre-COVID sales at +6.4% CAGR, gained its highest share ever in Feb, and finally recruited NEW users to the category, growing penetration gaining +110bpts new households vs. last year.
Beyond profit and growing the business, he wanted to help J&J make a deeper impact to our consumers and those in need. Miggy used his marketing skills to give back to his community especially during the pandemic: when he was brand manager of Johnson's Baby, he partnered with the Philippine Department of Health in distributing hygiene kits during COVID, then when he moved to Listerine, he partnered with Operation Smile to bring Online Teletherapy to kids with cleft palate gathering volunteers to educate kids & parents on the importance of hygiene & oral health. Recently, Miggy joined One Young World as an ambassador, and he sponsored a One Young World scholar and created a communication campaign to raise awareness for HIV & testing protocols in Rohingya Bangladesh.
Miggy wants to inspire other marketers to see their role as a responsibility to make a difference. Being in the workforce doesn't mean you cannot make an Impact.
Eric Darryl Lim
Executive Vice President | Autokid Truck Solutions
2023 Mansmith Young Market Masters Awardee for Entrepreneurial Marketing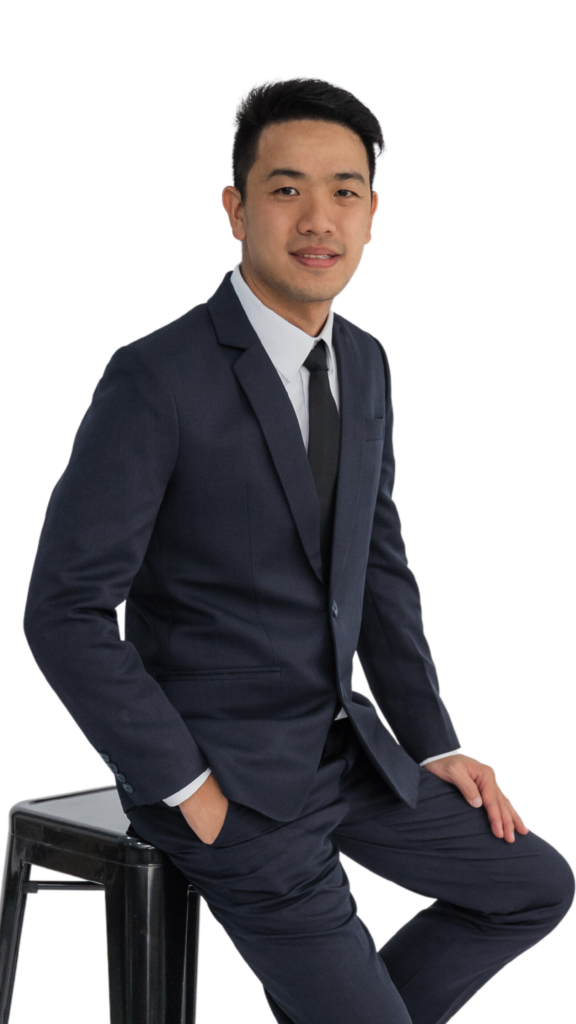 Eric
is the Executive Vice President and Co-Founder behind Autokid Truck Solutions, one of the leading Full-Service Truck Distributors in the Philippines with 8 top China truck and equipment brands under its portfolio. What started as a second car dealership with 3 employees selling through OLX and Ayosdito back in 2012 is now a Truck Solutions company with 400 employees in 14 locations nationwide.
Sustainable growth – Professionalizing the organization & adaptability
Autokid is also an ISO 9001-2015 certified organization, with Eric acting as its QMR (Quality Management Representative), ensuring high-quality standards and customer satisfaction. Moreover, he is also involved in modernizing the organization through the implementation of the Netsuite Oracle ERP system across its branches, streamlining operations and enhancing efficiency.
Sustainable growth – Retaining customers
Autokid's aggressive expansion has been complemented by its thrust to emphasize its aftersales support, providing customers reliability in their respective businesses. Customers have professional vehicle support as they can bring their trucks to a nearby branch and have them repaired! Through the implementation of an efficient Enterprise Resource Planning (ERP) system, Autokid Truck Solutions has successfully digitized its extensive inventory, consisting of thousands of Parts SKUs. This digital transformation enables Autokid to swiftly locate the precise location and branch where specific parts are stored, resulting in expedited processing times and enhanced customer satisfaction.
Innovative/Pioneering strategies – Data-driven strategies
During the challenging times of the pandemic, Autokid successfully pivoted to Modernized Jeepneys, enabling the company to not only survive but also create an additional income stream. Leveraging the data and learnings from his Master's in Entrepreneurship from Ateneo Graduate School, Eric played a vital role in making strategic decisions and focused branch efforts on growth, ensuring sustained success. Autokid is also spearheading the company's commitment to environmental consciousness by introducing Electric Vehicles (EV Trucks), leading the way toward a greener future.
Innovative/Pioneering strategies – Digitalization & Marketing in a traditional truck industry
Eric has been pivotal in the digitalization of Autokid Truck Solutions, introducing a Phone App, Facebook Chatbot, ERP System, and Digital Training modules, resulting in scalability and improved operational efficiency. Through separate Zoom events in collaboration with Globe Business and Shell, Eric shared valuable industry information, guiding stakeholders on how to navigate the pandemic successfully. Autokid has also successfully built its brand DNA by having James Deakin as its brand ambassador, a Facebook page with a blue check (Verified Badge) and 251,000 likes, and working with its tagline "We Drive Your Business". These achievements would have been unheard of in the industry 10 years ago. Autokid is also working to launch a Franchise Model, enabling the organization to reach more regions and create additional opportunities.
Distinctions
The impressive achievements of Autokid Truck Solutions have garnered industry recognition, positioning the company as a standout performer. Autokid Truck Solutions was ranked among the Financial Times Top 500 High Growth Companies in 2023 and named PH Growth Champions 2023 by Statista and Philippine Daily Inquirer. The company's exceptional performance earned it the SME Company of the Year Circle of Excellence at the ASIA CEO Awards 2022. Furthermore, Eric is also a Master in Entrepreneurship (ME) Hero Graduate Ambassador of Ateneo Graduate School of Business due to the company's growth in profits upon graduating in 2023. Autokid Truck Solutions has also been recognized as one of the Top 20 Revenue Contributors at the Bureau of Customs Port of Subic in 2021 and 2022.
Despite being a young company, Autokid has shown adaptability and innovation in the changing times over the past decade. Eric's leadership will continue to provide guidance and a commitment to excellence for the years to come, making an impact on its customers, employees, and stakeholders.
Bea Ballesca-Martinez
Group Product Manager | Century Pacific Food, Inc.
2023 Mansmith Young Market Masters Awardee for Brand Management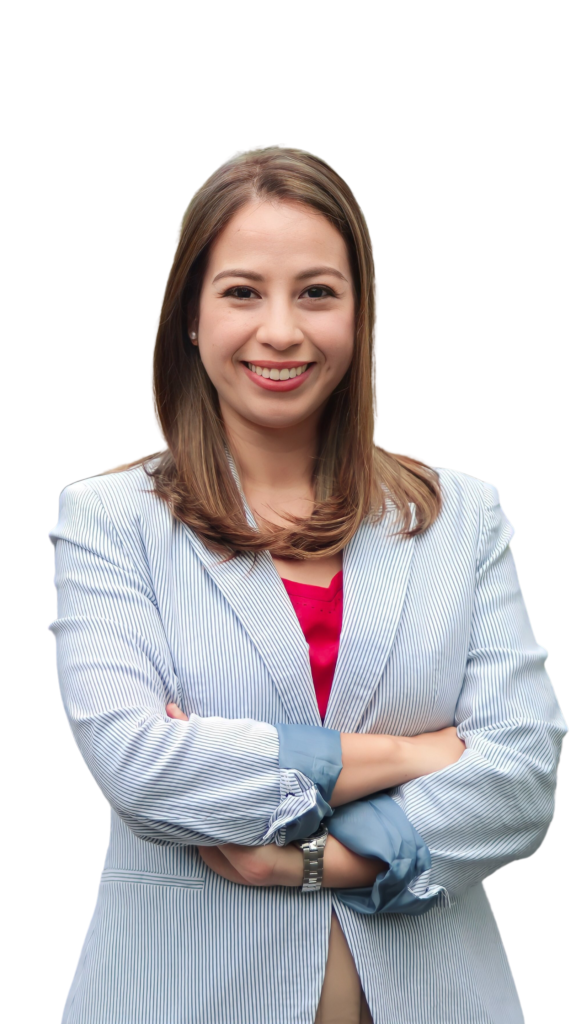 Tuna or not Tuna? That is never the question. Bea Ballesca-Martinez's stellar performance as 555 Tuna Brand Manager equipped her with the knowledge, the expertise and the confidence to ask for the position for the Century Pacific Food, Inc.'s flagship and the country's number 1 tuna brand as soon as it opened up. Since then, Bea has taken the lead, and maximized every opportunity to firmly establish Century Tuna's market dominance; and transform its brand image from fit and sexy… to strong and healthy, with a heart.

Bea's Brand
Century Tuna, as a market leader, needs to protect its shares and continue to grow its volume. Achieving a business target of 5% growth in volume sales in 2022 required a massive marketing effort, given the effects of the pandemic, aggressive push and activities of competitive brands, and how consumer habits evolved.

In 2020, as sales of all canned products increased dramatically since consumers stockpiled goods at home, Century Tuna achieved a 22% volume sales jump. Sustaining this made the succeeding years' business targets extra challenging.

Bea's Task
2022 was Superbods year. Superbods is Century Tuna's iconic search for brand ambassadors. During the pandemic, there was great need to make the competition more relevant to a nation reeling from economic and health struggles. To the target market, the need to stay strong and healthy, which was initially a form of self-love – became a strategy for survival, highly crucial in their role as financial and emotional pillars of their families. After all, how does one pour from an empty cup?

Bea's Brand Strategy: Redefining the Superbod
The insight was powerful. "This is a time when my family needs me most. Pa'no sila pag nagkasakit ako? I have to stay healthy for my family." The campaign idea was inspiring. Love Strong – Be a Superbod for others. This pandemic is a survival of the fittest, powered by the fiercest kind of love. This shows the evolution of the Superbod – from "fit and sexy" to "healthy and strong for others"; because having a fit body is not just about looking good, but doing good.

Bea's Brand Story: How Self-love translates to Love for others
The campaign was executed via these materials: Century Tuna x Antoinette Jadaone's Short Film "Dahilan" created talkability and built relevance on social media channels. The 45s TVC "LoveStrong" called for nationwide participants to the competition. Real LoveStrong videos engaged the Superbod finalists and maximized their role as health and fitness influencers. The digital registration for applicants promoted and encouraged inclusivity and diversity.

Bea's Brand Success
Engagement: 12.4M views for "Dahilan" alone, with an astonishing engagement rate of 36.77% Inclusivity: A record-breaking 210 applicants from all over the Philippines, not limited by their age, gender, height/weight
Consumption: The contestants' digital content showing various ways to prepare Century Tuna meals helped increase consumption, and boosted volume sales
Penetration: 5 percentage point increase, a highly notable increase of 11% vs. 2021 Market Share: By December 2022, Century Tuna is still the dominant market leader

And this is how the redefined, more relevant, more inclusive Superbods 2022 added the strength, the muscle, and more importantly, the heart, to achieve Century Tuna's goals. That's the power of LoveStrong.
Ralph Paulo Morales
Brand Director - Laundry | Procter & Gamble
2023 Mansmith Young Market Masters Awardee for Marketing Management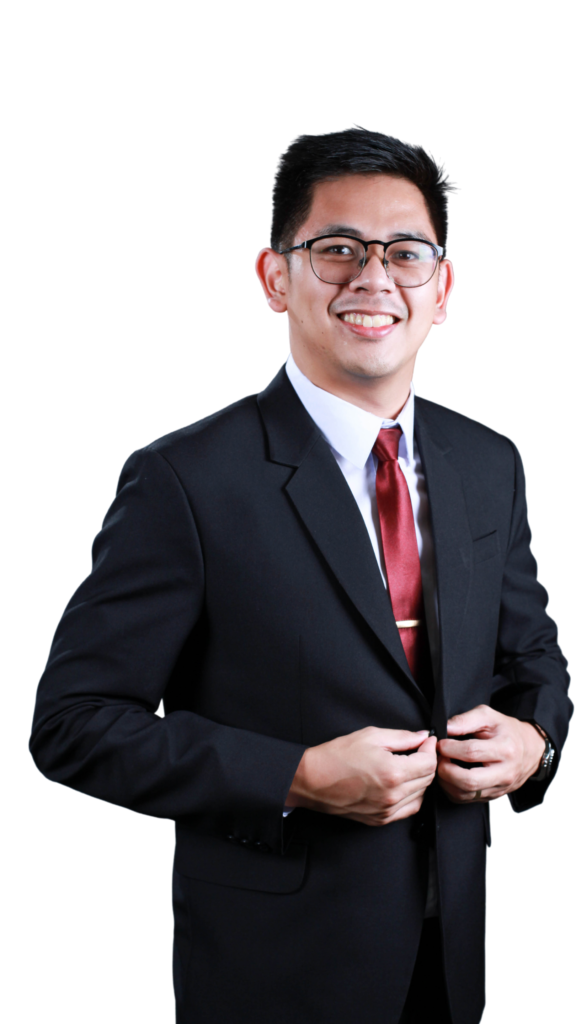 Ralph as a builder of market leaders
Regaining Market Leadership of Ariel:
 Ralph, through his strategic initiatives, played a pivotal role in the remarkable turnaround of Ariel's business. Due to the pandemic, Ariel lost its profitability and market leadership to Surf. To regain market share, Ariel implemented a three-pronged marketing strategy. First, Ariel targeted lapsed users who switched to freshness brands by repositioning Ariel's stain removal as essential for achieving freshness. The team improved the product formula, educated consumers about malodor, and increased visibility in stores. Second, Ariel addressed lapsed users who found Ariel too expensive by launching a cost-effective SKU called 3pid, emphasizing its affordability compared to Surf. Lastly, Ralph unlocked Ariel Liquids by targeting powder users, emphasizing the limitations of powders in washing machines. The team upgraded the product, adjusted their communication message, invested in TV advertising, and tapped into the laundromat channel to drive growth. The efforts led Ariel to regain back-market leadership with sales and profit at an all-time high! 
Cementing Market Leadership of Gillette:
 Ralph made a significant impact to Gillette by shifting the focus of the brand from being competitor-centric to exploring untapped markets. The 3 areas tapped that contributed to the brand's record-high success were as follows; firstly, Ralph targeted affluent millennials who value their appearance in virtual settings. He launched the "Gillette Rewards" campaign, incentivizing the purchase of premium razors with instant prizes. This approach resulted in a +9% increase in market penetration for premium razors despite the challenging pandemic period. Secondly, Ralph recognized the growing trend of at-home haircuts and introduced Braun electric grooming razors to the market. By leveraging the "Groom-from-home" campaign and utilizing e-commerce platforms, Ralph outperformed well-established brands like Philips and Panasonic. Lastly, Ralph successfully tapped into the female grooming market by shifting the approach for Venus and capitalizing on the rising popularity of TikTok. These strategic contributions propelled P&G Grooming to its most successful year ever, making it fastest-grow grooming business unit across the APAC region and achieving a record-high market share!
Ralph as a builder of the next brand leaders
Building the next Brand Leaders as a Teacher:
Ralph is a highly rated teacher at Ateneo de Manila University, specializing in Leadership and Strategy since 2017. Ralph's teaching style involves exposing students to real-life brand challenges, encouraging participation in external competitions, and providing personal mentoring. He invites practicing brand managers to share authentic case studies and evaluate students' work.  Today, Ralph's students hold influential positions in the brand-building industry as well as creative and media professionals from renowned companies.
Building the next Brand Leaders as a Manager:
Ralph was awarded "Coach of the Year" at P&G, the highest honor a director can receive, highlighting his commitment to developing future global brand leaders. As P&G's Brand Culture leader, Ralph fosters innovation among 60 Brand Entrepreneurs through share-and-reapply sessions. These sessions promote the exchange of ideas on enhancing TV advertising, selecting influencers for wider reach, and leveraging stores for effective brand launches. 
Ralph as a builder of a better community
Building brands of Socio-civic organization:
Ralph extends his brand-building expertise to his advocacy for a better transport system in the Philippines. He volunteers for Move as One Coalition, a group that works with the Department of Transport and Railway to champion safer and more inclusive. Ralph is currently focused on raising awareness for the organization's mission by being part of its socio-civic arm.
Building the Laundromat SME Community:
A proponent of creating win-win solution, Ralph launched a support program where P&G supports Laundromat SMEs most of which closed during the pandemic due to financial challenges. To help kickstart their revival, P&G gives them training and financial support to grow their business. Today, the Laundromat Partnership Club has over 1000 store members a testament to how these owners found a win through the program. For P&G, the win is that these Laundromat SMEs push Ariel Liquids in their stores.
Justine Victoria Nuque
Country Brand Director, Hair Care PH | Procter & Gamble
2023 Mansmith Young Market Masters Awardee for Marketing Management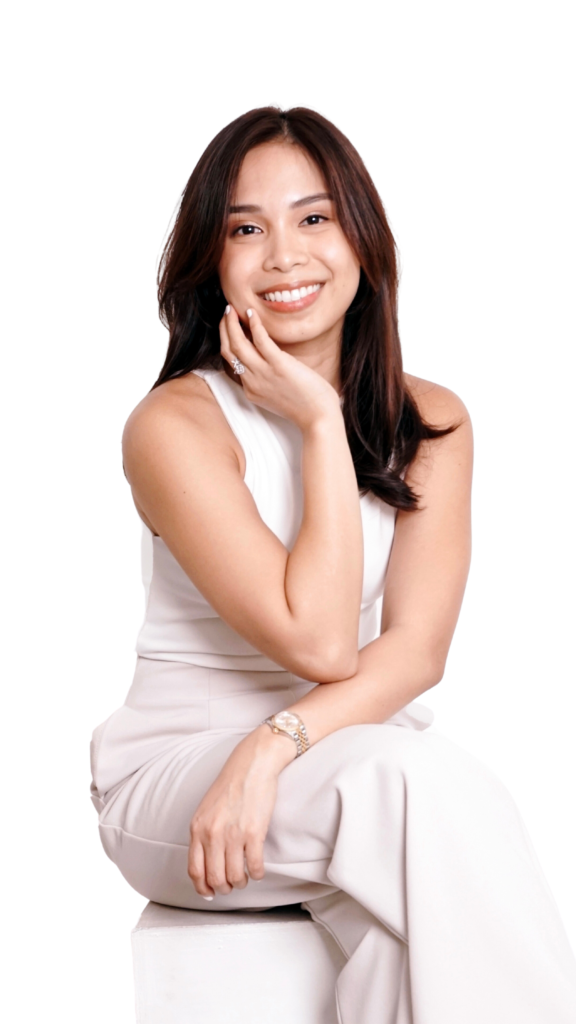 Jus is known for Always Raising the Bar in everything she does.
She currently leads Procter & Gamble's Philippines Hair Care business and previously led regional design for its Malaysia/Singapore Air Care business in her past assignment (based in Singapore). By deeply understanding her categories and championing her consumers, Jus has built an exceptional ability to identify and act on the most meaningful opportunities for her brands which enabled her to unlock record-levels of growth.
In her regional Air Care role 2 years ago, she was instrumental in delivering the highest-ever topline & bottom-line growth for Malaysia/Singapore (biggest markets) since P&G acquired the Ambi Pur brand in 2009. This was done during the height of the pandemic – where the Air Care category experienced unprecedented changes and was seen as non-essential. Guided by her consumers, she quickly and courageously pivoted the strategic focus of the business from Gel/Car Fresheners to Fabric Refreshers (under-developed category) to address her consumers' biggest unmet needs: freshening & degerming hard-to-wash fabrics such as mattresses, sofas, and curtains. Through consumer-centric interventions on packaging, communication, and go-to-market – Febreze Fabric Refresher drove growth for the total Malaysia/Singapore Business and now makes up a meaningful part of the portfolio. There are also more households with a solution for their hard-to-wash fabrics, which they previously had no way to solve for without going through extreme costs or measures.
Currently, she is the Country Director for P&G's total Philippines Hair Care portfolio which includes iconic multi-million dollar brands: Head & Shoulders, Pantene, Herbal Essences, and Rejoice. Under her leadership, she delivered the highest growth in a decade for P&G Hair Care as she sustainably grew all key brands vs. historical growth primarily driven by 1 brand (Head & Shoulders) only. By driving portfolio strategic clarity, strengthening brand fundamentals, and championing her consumers across interventions, she continued the strong momentum of Head & Shoulders, turned around the "Yoyo"-ing Pantene business, and accelerated growth in focused where-to-play choices of her smallest brands Herbal Essences & Rejoice. This led to P&G reaching its highest manufacturer share in the last 6+ years (hitting historical milestones such as Head & Shoulders becoming the #1 shampoo brand in the Philippines in 2 out of 3 major channels for the first time in history) WHILE growing new users, improving bottom-line, and being the fastest growing P&G Hair Care market in the region. This 2023, she is on track to deliver another historic year of growth for P&G Hair Care as all key brands continue to sustain their strong momentum, all while Jus continues to be obsessed with delivering (a) superiority across her brand fundamentals, and (b) value for her consumers, customers, and company.
Outside of her day job, Jus is the Recruitment Director of the P&G Brand Building organization. She works with various universities to identify future marketing leaders and personally connects with students to help them learn more about brand building. For 5+ years, she also organized P&G Marketing Masters – a bootcamp for Filipino college students with curated marketing trainings and direct mentorship from P&G senior leaders. This led to a record-number of recruits and P&G becoming the #1 Marketing Company of choice among these students who now have an opportunity to kickstart their careers with P&G – the "Harvard" of Brand Building.
Katherine Sayon
Senior Brand Manager | Haleon Philippines
2023 Mansmith Young Market Masters Awardee for Brand Management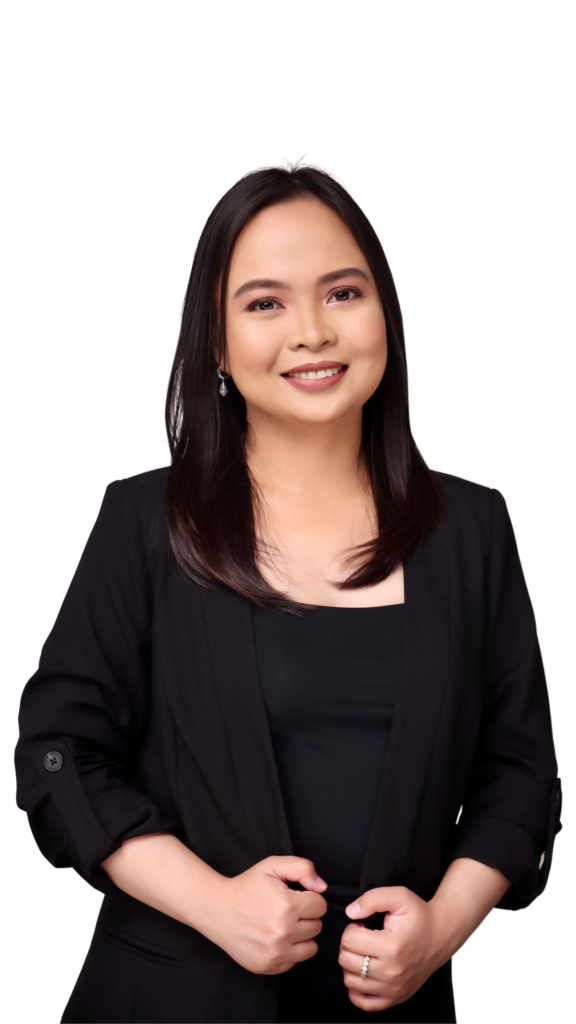 Katherine is a Senior Brand Manager at Haleon Philippines (formerly GSK Consumer Healthcare) who recently moved to manage its biggest brand, Centrum. Prior to this, she managed Polident, a global oral health care brand that plays, and is the sole player, in the denture care category in the country. The brand offers denture adhesives and denture cleansers aiming not only to improve the lives of denture wearers functionally but also reclaim their self-confidence.
Prior to her role in Brand Management, Katherine has been in various roles spanning across insights, Sales and Shopper Marketing which provided her strong understanding of the different parts of the business thus enabling her to have a solid, holistic, and integrated approach in managing and growing a brand – from strategic planning to execution.
The challenge for Katherine for a somewhat niche product was to build and establish the denture care category in the Philippines. In the almost 3 years that she managed Polident—amidst the pandemic, no less—Katherine has grown the brand double-digit consistently year-on-year to reaching a milestone in its business size.
What Katherine has done thus far for the success of the brand can be summed up in the following most crucial actions that have also served as an inspiration in the organization:
Building & Establishing a New Category through Driving Education and Penetration
The key to building penetration is a clear understanding of the barriers and triggers, and for the brand to communicate and activate meaningfully in a relevant way to consumers. This is precisely what Katherine has done as she led the cross-functional teams through an integrated business plan and marketing campaign defining very clear tasks in each touchpoint in the consumer journey: (a) getting dentist recommendation as they are the first touchpoint, (b) creating awareness & driving education on why dentures need a different kind of care, and (c) making denture care category distinctive inside the store.
Particularly on the communication, awareness actions were done for the triple benefits of Polident Adhesives (strong kapit, gum comfort, and food blocker) beyond just the usual strong hold typically associated with adhesive, thus delivering better value and more reasons to use even when dentures are not loose. Awareness efforts were also done for Cleansers by educating people that dentures are softer than real teeth and how other cleaning methods are abrasive and will cost them in the long run. This was done in a charmingly cheeky way reflecting Polident's brand personality that also champions positivity in talking about a usually shy topic.
Agile Communication to Re-build Behavior
Right at the height of the pandemic in 2020 was Katherine's first year of managing Polident, a time where the brand was severely challenged because consumers were suddenly wearing their dentures less often as they were either just at home or wearing masks, thus not having the need for Polident. This meant a quick pivot in communication at the height of the pandemic to drive relevance and rebuild behavior – that is, educating consumers that not wearing dentures daily would result to their teeth moving and their dentures not fitting anymore which could result to more cost in the long run, first with localized digital social assets then to main TV and OLV. This resulted to a +26% brand growth, with the Philippines the only Polident market to register growth during the year despite it having the 'longest lockdown in the world'.
Turning Brand Purpose into Action
Polident believes in the power of transformation that dentures bring to people who lost their teeth. Katherine took the leadership in collaborating with the Expert team in forming a partnership with the Philippine Dental Association, Inc. (PDA) and the Philippine Association of Registered Dental Technologists, Inc. (PARDTI) and launched Oplan Balik-Ngiti. The advocacy provides free dentures to 1,000 Filipinos and thousands of denture care kits to existing denture wearers across the country. The initiative strongly establishes an early relationship between the brand and the consumers. But more importantly, the deeper purpose is to enable Filipinos to be more PustiSoConfident so they can reclaim their confidence, missed opportunities & experiences in life.
Bettina Anne Songco
Senior Brand Manager | Globe Group
2023 Mansmith Young Market Masters Awardee for Brand Management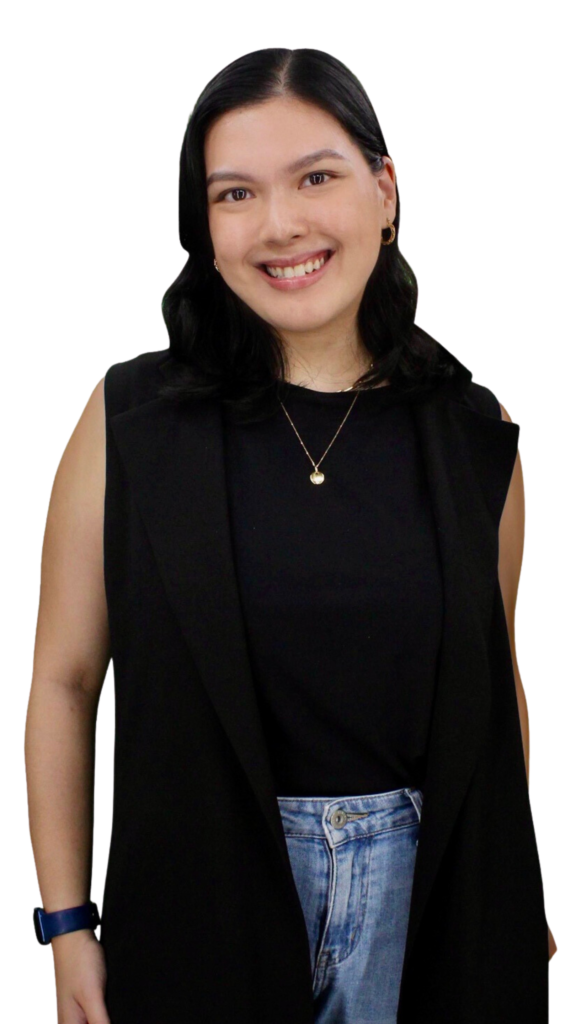 Bettina is the Senior Brand Manager for Globe At Home Portfolio. As a passionate and purpose-driven go-getter, she recognizes the pulse of the Filipino customer and continues to deliver strong business results that lead to the sustained growth in subscribers and revenues for Globe At Home.
Bettina has made it her mission to make internet more accessible for every Filipino home by spearheading strategic portfolio innovations and experiences. To accomplish this, she constantly thinks outside the box and challenges the status quo, going beyond speed and offering unparalleled experiences for the Filipino home. Under her leadership, the Globe At Home portfolio has celebrated numerous milestones, solidifying its position as a leader in the industry:

●  Re-engineered Globe At Home as a strong Fiber player with GFiber, through the impactful 'GFiber: Fiber-Strong, Family Strong' campaign, changing customer perceptions and repositioning the brand as a strong Fiber player with pillars focused on being network-strong and service-strong

●  Elevated the lifestyles of Filipinos with game-changing digital home & ecosystem offers, being the 1st and only Broadband player to launch the most-awaited Disney+, expanding the line-up of top tier content with Prime Video, HBO GO, and Viu. She establishes partnerships that are relevant and aligned to customer demands, such as offering health access at the height of the pandemic with KonsultaMD. She adds value to the portfolio by building the content and device line-up, with focus on entertainment, gaming, and productivity pillars.

●  Advocated digital home experience with new innovations, launching 1st in Southeast Asia with the newest Fiber-to-the-Room technology, the latest WiFi solution that delivers a faster and more seamless experience for the home. She continues to add value to the GFiber portfolio by introducing premium offers such as Wifi 6 devices, HomeSquad servicing, and a VIP hotline, improving average revenue per user month-on-month.

All these efforts resulted in GFiber revenues growing by +84% in a year (2022 vs. 2021). Her portfolio innovations were able to deliver an all-time high acquisition volume and improve its average revenue per user.

The playing field has changed and Bettina shifted GFiber's portfolio focus from a traditional speed-centric approach to focus on accessibility, ecosystem innovations, digital experience, and ESG (Environmental, Social, Governance). She has also been entrusted to lead the newest Prepaid Fiber product, which aims to disrupt the Broadband category and make internet accessible to the mass market. She continues to exceed expectations, future-proofing the Globe At Home portfolio and driving its change from "Telco" to "TechCo".