Gabriel Generoso Chua
Regional Brand Director | Procter & Gamble
2022 Mansmith Young Market Masters Awardee for Brand Management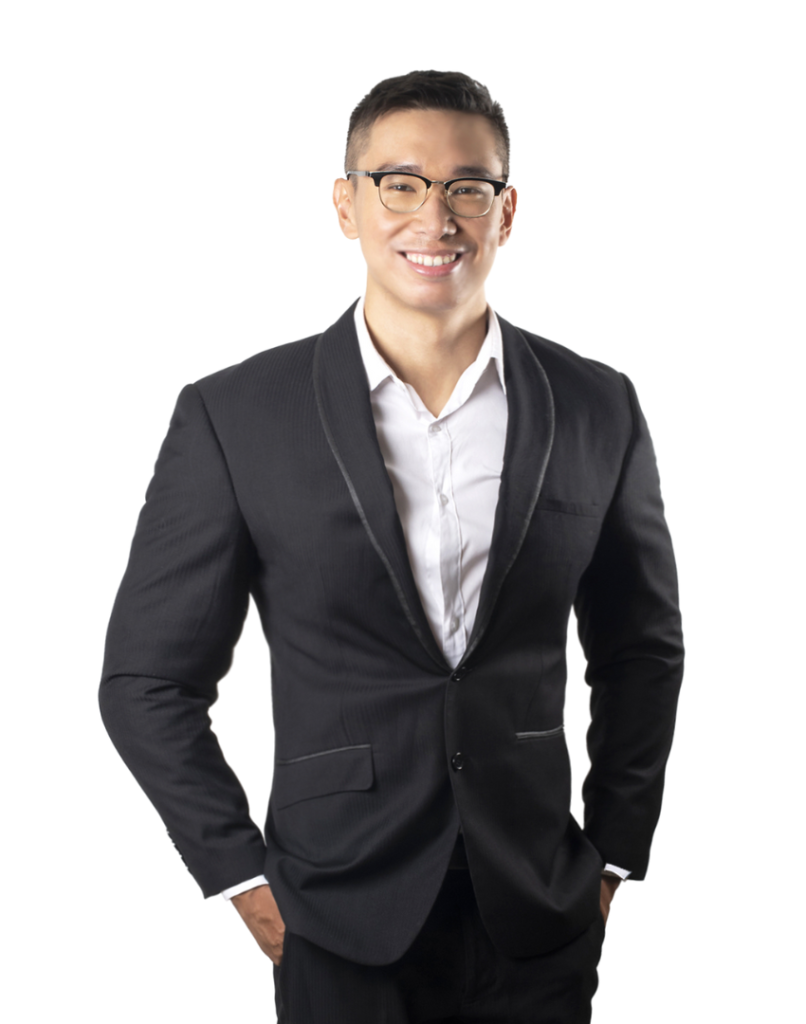 Gab is a relentless marketer who is the Regional Senior Brand Manager for Head & Shoulders Asia-Pacific (H&S APAC) where he delivered one of the best business scorecards in total P&G Asia-Pacific.
In both value sales and market share, H&S APAC is on an accelerating growth trajectory – seeing all-time record-breaking results in Philippines, Indonesia and Vietnam, while beating category headwinds in Thailand and turning around a tumultuous Malaysia business. Through his interventions, he helped deliver not just growth for his brand but led the performance of the total P&G Hair Care business in Asia-Pacific.
H&S Philippines has hit a ceiling in penetration and share growth. To address this, he helped broaden the relevance of Head & Shoulders (and anti-dandruff shampoos in general) by leading their multi-functional team to deliver WIN on every vector of superiority to delight the Filipino consumer.
With H&S's superiority on anti-dandruff and itch well-established in the Philippines for years, they unlocked the next point of product superiority for H&S: fragrance.
They rolled out the first-ever qualified fragrance for their #2 variant Smooth & Silky to even better delight Filipino consumers.
He used this to drive insight on "itch as sign of dandruff" via qualified #ITCHuations holistic TV Commercials and digital campaigns (Instagram, Youtube, Tiktok) and supported it with disruptive displays to highlight anti-dandruff and itch superiority + improved fragrance. He also partnered with local team to deliver incremental share of shelf and distribution push.
All in all, H&S Philippines broke records in ALL major metric: Sales +10/+14 (beating category slump at -13); user penetration +10%; market share breaching ALL-TIME.
Due to the tremendous success, this initiative for H&S Philippines was awarded Best Innovation Launch by P&G APAC for the year '20-'21.
Carlos Miguel Del Val Corrales
Senior Brand Manager | Unilever Philippines
2022 Mansmith Young Market Masters Awardee for Brand Management

Carlos is the Senior Brand Manager for Cream Silk. Under his leadership, he sought to answer the question: how can Cream Silk lead the entire Hair Conditioners category back to relevance during this time in the pandemic – a time where everyone was required to stay at home?
This was done through 4 key points:
Through Mix INNOVATION,

they pivoted their brand positioning from just offering physical hair benefits like shape and strength to providing overall hair health and beauty when consumers needed the best hair health and beauty at the best possible value and upgraded the product with their best-ever formulation.

To rebuild the habit through EDUCATION,

they launched their biggest nationwide campaign yet: Tama na ang tsaka na! Ang hair magiging chaka! Mag #CreamSilkArawAraw! Using colloquial expressions and wordplay, this campaign urged consumers against skipping conditioner (Tama na ang tsaka na!) by highlighting the dire and unhealthy consequences on hair (Hair magiging chaka!).

They

drove Brand Talkability through Groundbreaking Activation

through their landmark collaboration with top OPM band, Ben&Ben. Inspired by their hit song Araw-Araw, they kicked off the collab with a new song #CreamSilkArawAraw which aimed to educate consumers to use Hair Conditioner every day. They amplified the collaboration through highly viral and memorable content, exclusive E-Commerce merch and a virtual concert with link to purchase. 

They

built Brand Affinity Through Purpose and Societal Impact

as all its actions for recovery were underpinned by a strong foundation of PURPOSE. In the time of Covid, many Filipinas struggled as unemployment rose to unprecedented levels. They launched the purpose campaign #ConditionedForGreater telling Filipinas that no matter the struggle, amidst the challenges, never give up and never settle because the Filipina is #ConditionedForGreater.
By re-building the habit of Conditioner usage, Cream Silk was able to turnaround its penetration to even higher than pre-covid levels! After 2 years of decline, Cream Silk posted its highest growth MAT value sales, driving the Conditioners category and helping the brand achieve its higher market share in the past 15 years. 
Through INNOVATION, EDUCATION, ACTIVATION and PURPOSE, Cream Silk led the Conditioners category out of irrelevance and into total recovery.
Jessica Ruth Biscocho Encarnacion
Brand Director | Procter & Gamble
2022 Mansmith Young Market Masters Awardee for Brand Management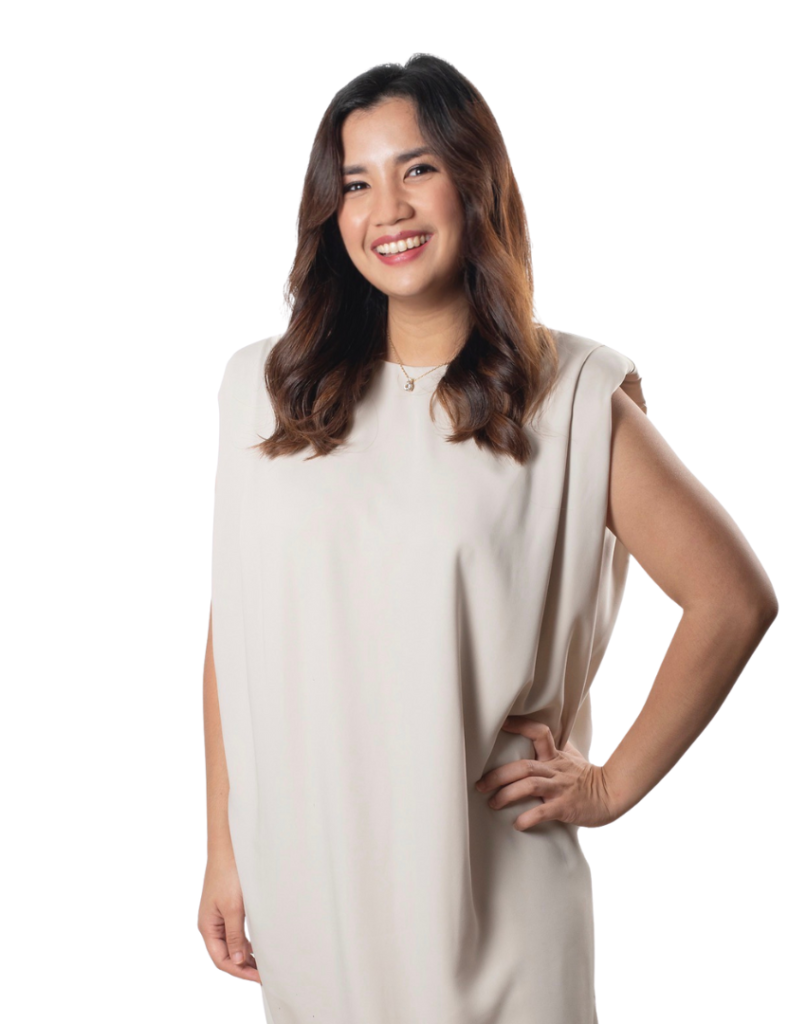 In the last 7 years of Jessica's career in P&G, 5 years were in Hair Care. She has touched upon every Hair Care brand in P&G and across most of the markets in APAC; starting with Pantene Philippines as Senior Brand Manager (2017-2018) then Rejoice APAC as Regional Senior Brand Manager (2018-2020) and at present, she is the Brand Director for Malaysia, Singapore, Vietnam managing total Hair Care portfolio, all 4 major brands – Head & Shoulders, Pantene, Rejoice, Herbal Essences (2020-Present). Her passion for the category and the consumers have led to uncovering of unique market insights that paved the way for locally relevant strategies and crafting the recipe to win in different brand-country combinations.
When Jessica entered the Senior Brand Manager for Rejoice role, Rejoice had been on a 5Y struggle on sales, share and brand equities. She was tasked to turn around Rejoice APAC by defining differentiated propositions & innovations in 2018-2020.  In a cluttered cosmetic segment within hair care that Rejoice played in, and more aggressive competition, the brand has slowly lost its edge and differentiation to consumers.
She did this by driving clarity on Rejoice's role to play in P&G's Hair portfolio by by focusing on consumers who are looking for simple, effortless solutions and with less severe hair "pain points/dissatisfactions." Having solid definition of what the brand is and what it is not paved the way to a) creating a more consistent brand identity to consumers in the region and b) clarity in the communication and how the benefit/proposition should be articulated, framed around the consumer insight.
From this, they tweaked their design communication by rooting it on local insights and fit for the markets. The product packaging were adjusted rather than reapplying global toolkits and they articulated the benefit differently such that it became more relevant to the local markets/local language.
Finally, Rejoice metrics has turned reds to progressive greens across topline, share and brand equity scores. It was the first year that Rejoice ended at positive growth after declining. In the top 2 markets (Indonesia and Thailiand) – Rejoice also unlocked significant equity improvements: 1st time has achieved single ownership of "leaves smooth & manageable" (ID) and 1st time gained strength on "leaves smooth & manageable" and "leaves hair beautiful" (TH).
Beatrice Claudine Alfar Evardone
Chief Operating Officer | Republiq Group of Companies
2022 Mansmith Young Market Masters for Geographical Marketing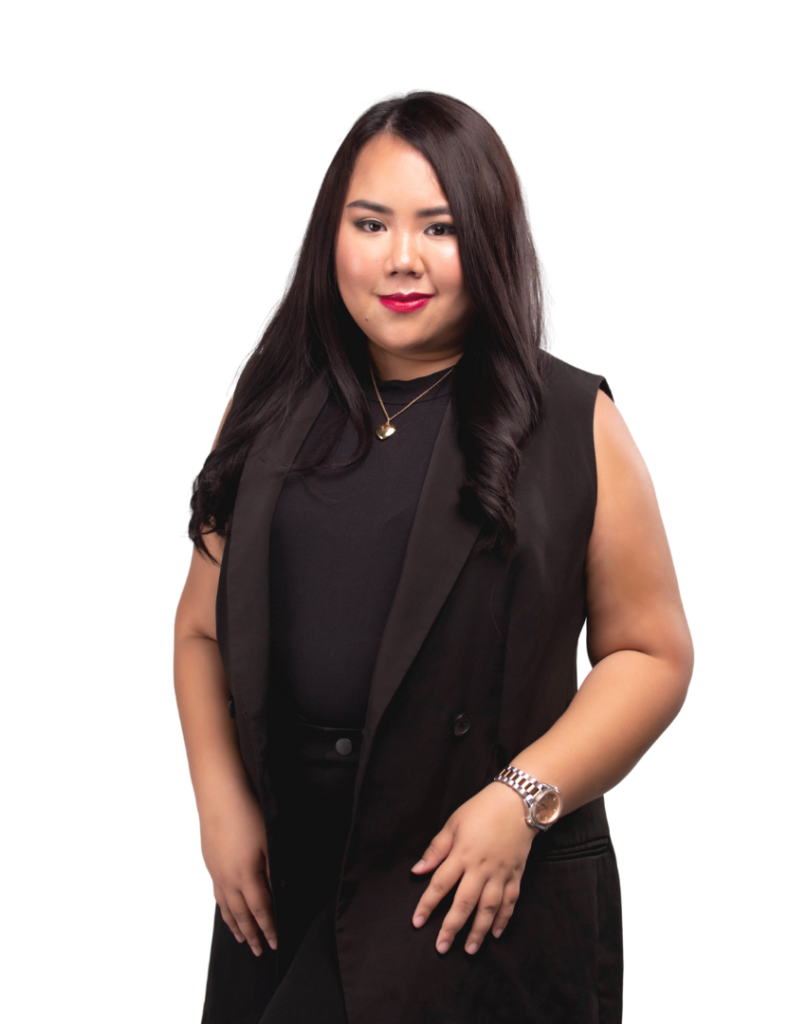 Republiq Group of Companies is the biggest Digital Agency in the VisMin region with digital marketing and production as its core business.
Bea Alfar Evardone is a creative communicator who leads operations, creative content strategy and business development for Republiq Group of Companies (RGC) as its Group Chief Operating Officer and Head of Creative Strategy.
With the goal of future proofing the Philippines, Bea leads the creation of business capabilities and products that showcase the VisMin culture through BAI TV, a digital media channel, BAI Social, a digital talent agency, BaiCon InFest, a fan festival and BAI Media Intelligence, a social listening and insight mining center. In 2021, she led the launch of g.spot, an online platform that talks about the everyday Bisaya woman.
With all these ventures under her, BAICon InFest stood out the most. It is the largest gathering of creators and influencers in the Philippines. It came about due to messages BAI TV constantly receives about the talents who star in the shows as many fans and followers yearn to see their internet idols physically. Bea personally leads the event as its Production Head and Creative Lead.
Starting with 8 of VisMin's creators and 300 attendees in 2018 and now having 108 creators into a hybrid event where they from all over the Philippines flew to Cebu to produce the show.
BaiCon InFest 2020 was attended by 18,000 guests, was viewed by more than 800,000 audiences and sparked more than 100,000 online conversations. As it was a fundraiser, the event was also able to procure 100 digital teaching kits for the public school teachers. Despite the pandemic, BaiCon InFest also earned more than P5,000,000 in sponsorships. For BaiCon 2021, it was able to amass more than 1.2 million viewers, more than 4 million reach, and more than 1 million engagement.
But more than just the numbers, BaiCon InFest's biggest achievement occurred in 2019. Because the event gathered like-minded thought leaders in the industry whose goal was to elevate the influencer marketing industry, a council called the Creator and Influencer Council of the Philippines (CICP) was born and is now an established organization of creators, influencers and marketers in the Philippines which aims to shape, inspire, educate and empower the creator and influencer industry by leading trainings, initiatives and projects for the benefit of its members and stakeholders. Bea now sits as one of CICP's Founding Directors, representing VisMin creators.
Nina Isabel Santos Gerodias
Regional Brand Director | Procter & Gamble
2022 Mansmith Young Market Masters Awardee for Brand Management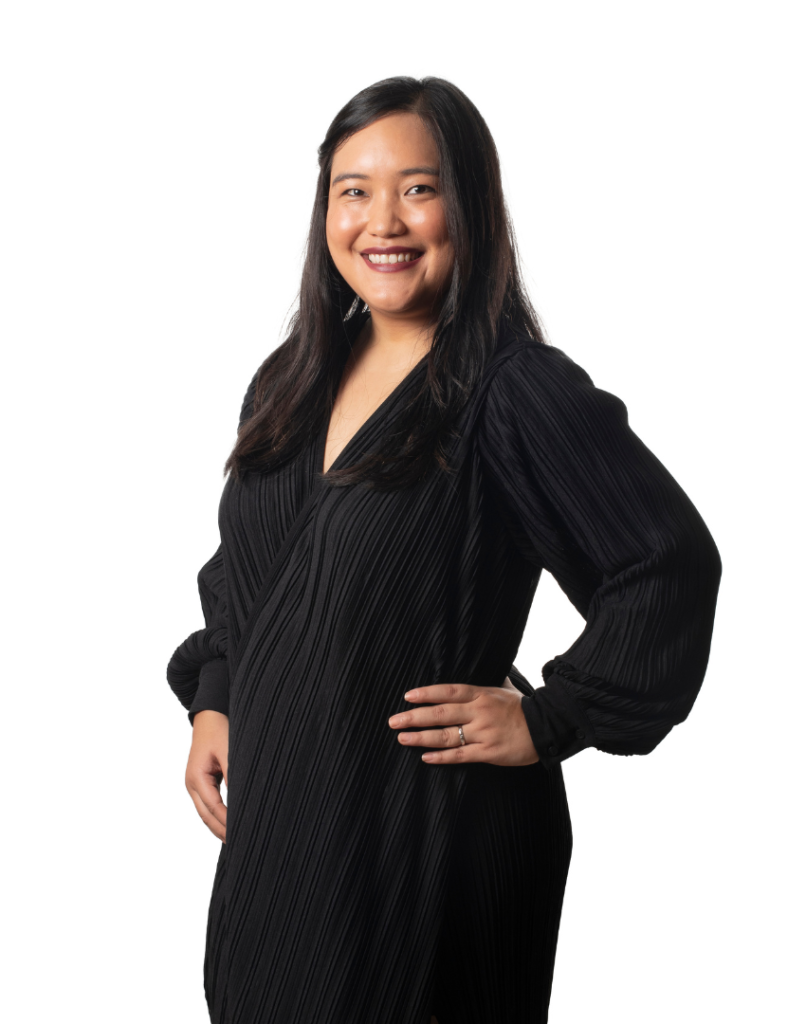 Leading one of P&G's billion-dollar brands, Pampers, in APAC (Philippines, Vietnam, Singapore, Thailand, Indonesia) has been Nina's core deliverable. In the past two years, given the pandemic's impact on consumer preferences in favor of cheaper products and the impact on the brand's bottomline due to cost hikes on production & market operations, Nina has taken on the brand's most pivotal challenge yet on a regional scale: how can Pampers adapt quickly to consumer's changing preferences and continue to invest in winning superiority despite structural profitability pressures to win vs cheaper competition? 
It's been Nina's mission to define how to future-proof the brand & the business model at a pace that requires her to courageously challenge the way a multinational giant would operate to ensure Pampers does not get outpaced by smaller, more agile competition. Her leadership has led to multiple historic milestones for Pampers across markets: 
gaining back #1 brand equity leadership after 2 years of losing to low-tier competition,

delivering the historical highest incremental offtake growth on eCommere leading to national share growth and defending Pampers' #1 e-Share leadership profitably in priority markets (Phils, Singapore) despite more cheap players in the channel,
launching new segments (the 1st ever Overnight & Summer diapers & wipes) in record time (<1 year) that have contributed to share & incremental sales despite being more expensive vs ave category price, have been exploding growth 2x year-on-year, and have been re-applied beyond APAC,
reinventing Pampers' creatives & production agency model to deliver more effective communication (highest scoring TV ads in the past 3 years) at a more efficient cost (50% savings), and
paving the way for a 100% digital-model of communication for Pampers via mass-yet-targeted approach – with qualifying 5 pilots executed across markets to deliver the highest ever on-target digital reach for the brand.
Nina's passion to not only question and challenge the business model 'norm,' but also to follow through on disruptive interventions amidst a mammoth organization with complex processes has led the way to a new way of thinking within the Baby Care organization. All the while, she has continued to deliver a winning portfolio proposition proven to grow market share whilst pivoting the business to operate with better efficiency – to reinvest back in the benefits that matter most to the consumer.
Earl Winson Ko Keh
Country Business Unit Lead | Unilever RFM Ice Cream, Inc. (Selecta)
2022 Mansmith Young Market Masters Awardee for Business Development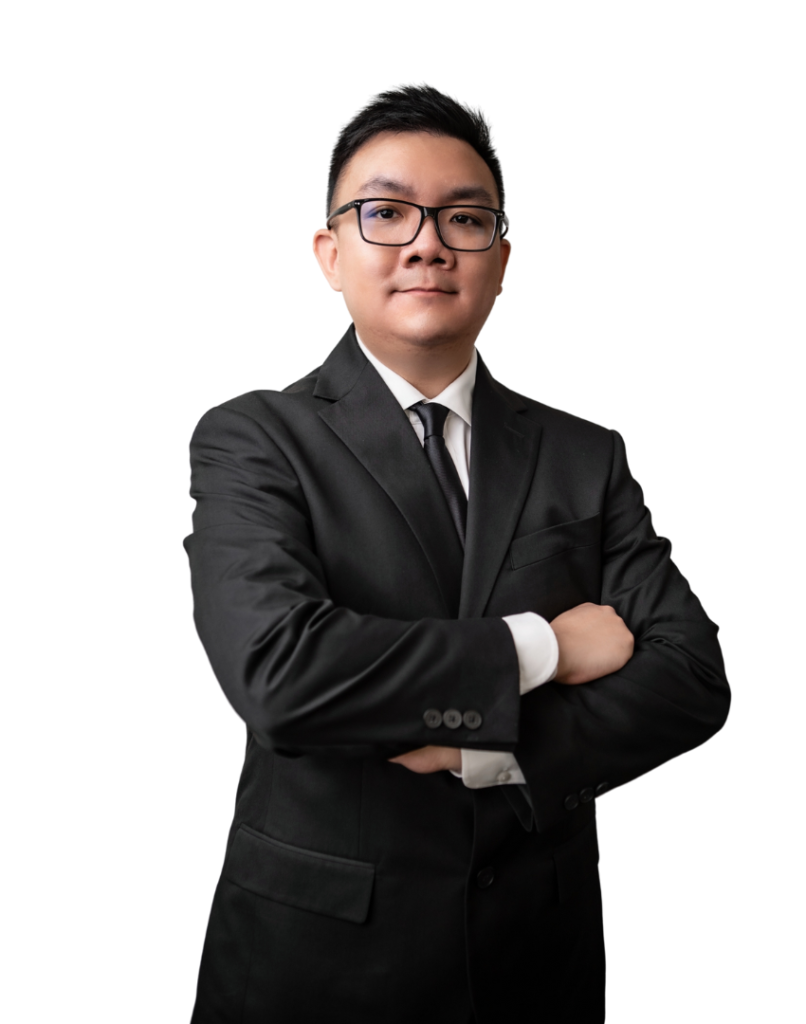 Earl started his marketing career in Selecta as a quiet contributor – preferring to work in smaller groups and seldom heard speaking in big plenaries; but when he did, it was always after careful studying and a deep understanding of his numbers, and it always sought to provoke. Through time and with his persistent curiosity across the operations of the different functions within Selecta, Earl has built his credibility and reputation as the "encyclopedia" within the company. Today, as the youngest Country Business Unit Lead in Unilever Philippines, Earl oversees all functions within the Ice Cream business on top of leading the Marketing team.
Throughout his career, Earl has worked with his cross-functional teams to turnaround several brands and businesses' topline and bottomline, as well as develop repeatable models for innovation and communication that led to consistent growth. His accomplishments include turning around the Take-Home Value Segment profitability from red to green through portfolio renovation and market mix optimization, turning around the Take-Home Core segment through innovations linked to the Summer and Christmas occasions, and accelerating Take-Home ice cream consumption from low-single-digit to double-digit CAGR with a range of small packs linked to TV Time.
Most recently during the pandemic, as Business Unit Lead of Premium & Affordable Ice Cream, Earl was able to cushion the decline in his portion of the business and bounce back to a level that's even higher than pre-pandemic (112 index) in just a year by pivoting Magnum into the in-home consumption space with the launch of Magnum Pints and relaunch of Magnum Minis as well as filling the gaps in the affordable snacking portfolio and working closely with the Customer Development team in expanding distribution to recover shares and market leadership for the out-of-home segment.
Selecta is now at its fastest growth in the past decade and has already overtaken other countries as Unilever's biggest ice cream business in Southeast Asia.
Yves Jan Arl Oropesa Nacpil
Brand Manager | Golden Arches Development Corporation
2022 Mansmith Young Market Masters Awardee for Brand Management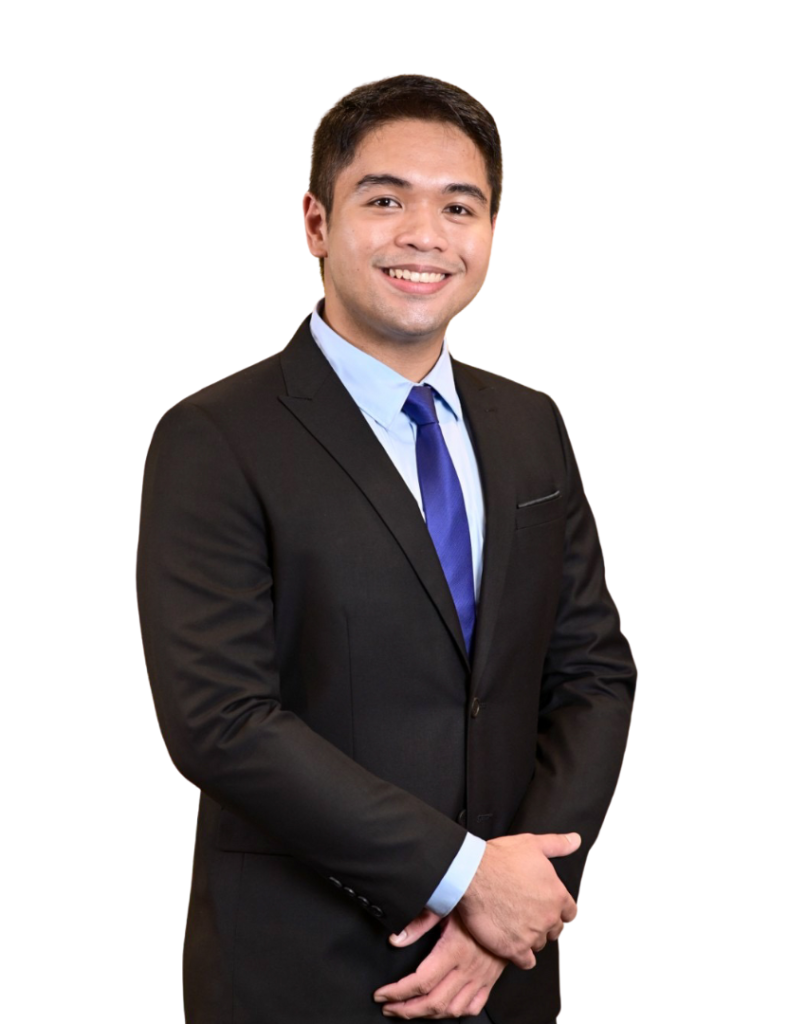 Whether it's trailing behind the scoreboard when playing the sport he loves or facing the biggest disruptions at work, Yves is the one you trust to turn things around and deliver the win for his team. His passion for excellence and eagerness to overdeliver enable him to succeed regardless of the odds. That's why when he transferred to McDonald's during the pandemic in 2020, Yves sparked the biggest turnaround for the brand! 
While sales, store operations and store capacity are shrinking, his resolve to turn around the situation keeps on growing. He took charge of solving the biggest challenge for McDonald's: turn around perception FROM being an expensive and inaccessible brand TO one that's easy to afford and enjoy. To do so, he integrated Value-for-Money across all his categories in order to bring these to even greater heights versus pre-pandemic, en route to the 2021 Shining Light Award – a global McDonald's award given to individuals with outstanding business contribution while exemplifying McDonald's core values. He combined methodical analysis, genuine human insight and a relentless focus on business outcomes to turn around challenges into a streak of wins:
Turned around perception for all-time high affordability imagery score during a recession year.

Group Sharing: Drove major imagery change among parents – increased points on affordability and on makes life easy. Pushed record-high product sales with huge growths in 2020-2021.

Chicken: Turned around perception as the Value-for-Money Chicken Destination resulting in all-time high imagery in best-tasting Chicken, in food variety. 

Breakfast and PM Snack: Turned around penetration decline through value-for-money to bring in highest-ever sales, and increased points for a great place for breakfast, and a great for snacks imagery

McDonald's App: Turned an underutilized digital asset into an affordability enabler for challenged channels of Dine-In, Take Out and Drive-Thru with over 100% growth in monthly transactions
Yves is currently continuing to exceed expectations for the McDonald's App, already bringing in huge growth in just the first four months of 2022. He has also been tasked to take the lead for the Drive-Thru Channel, with the team expecting nothing less than turning it around and bringing it to new heights as well.
Avin Co Ong
Founder & CEO | Fredley Group of Companies2022 Mansmith Young Market Masters Awardee for Entrepreneurship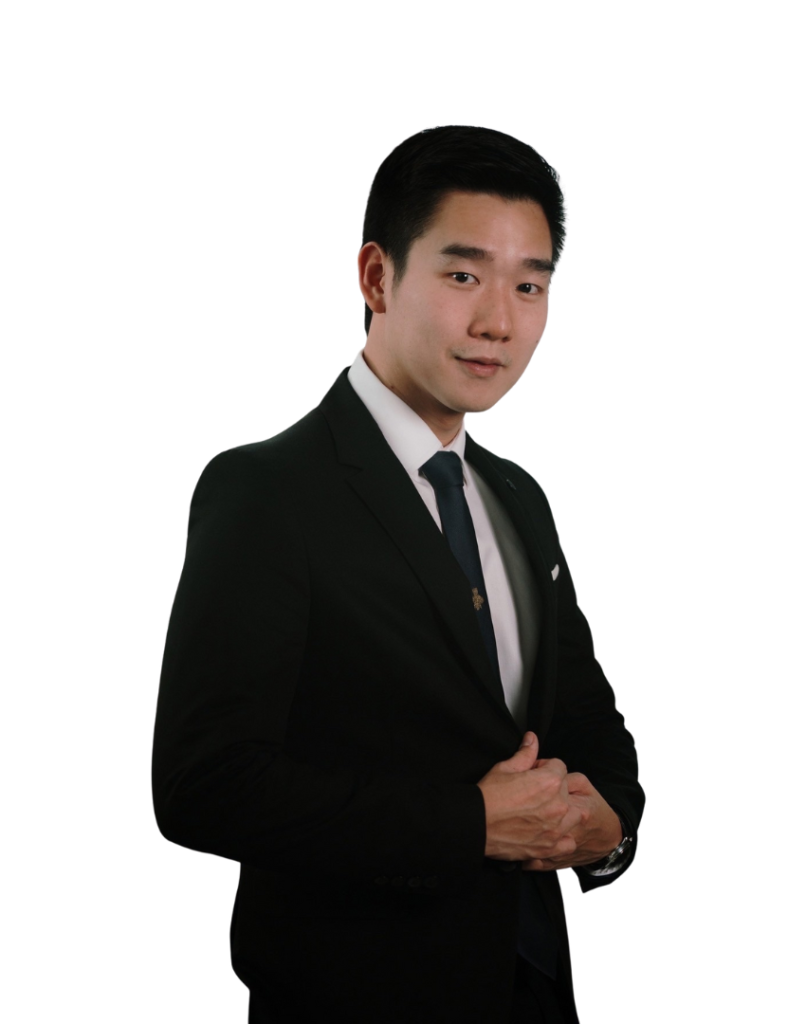 In 2014, Avin Ong founded the Fredley Group of Companies (then Fredley Food and Beverages, Inc.). He is also the Chairman and Chief Executive Officer of the group. What started out as just a bold step to enter the food and beverage industry, has now turned out to become one of the aggressive players in the industry under Ong's leadership. In just a span of 7 years, Fredley Group of Companies now has 5 subsidiaries under its umbrella and is now a master franchise collection of 250 restaurant and café branches operating in the Philippines, with over 2,000 employees and 9 separate brands in the company portfolio — Macao Imperial Tea, Nabe Japanese Izakaya and Hot Pot, 107 Co-working, Mitasu Yakiniku, New York Fries and Dips, Liang Crispy Roll, and Hosaku International Buffet. The group recently acquired both Maison Kitsuné and Café Kitsuné from Paris, France.
Macao Imperial Tea- Philippines is proudly brought to you by the Fredley Group of Companies. Macao maintains its authenticity when it comes to taste. They use tea leaves directly imported from the mountains of China, which is freshly brewed everyday. While some players serve it using chilled/ processed tea, Macao's is treated with time and care. This dedication to the brewing process of tea is in line with Fredley Group of Companies' mission – to take pride in providing top quality food, service, and atmosphere by bringing to the Philippines premium and innovative foreign restaurants that live up to the quality expected of a global brand while catering to the local taste.
For Macao, expansion is what sets the bar high vs its competition – the brand's aggressiveness when it comes to closing franchisees yearly with a goal of 30% organic growth is really tough for emerging players to compete with. For only 4 years in the industry, Macao has over 240+ operating branches nationwide – 80% of which are franchise owned as they want to inspire aspiring entrepreneurs to do business and become as aggressive as the brand is.
As it rose to become the leading Milk Tea brand in the Philippines, Macao now covers 71% of the Milk Tea Market, nationwide – growing their profits 1539% in 2022 from 2018!
Under Avin's leadership, he expanded Macao Imperial Tea aggressively and became a major brand during the pandemic when others were playing conservatively.
Karlo Miguel Santos Patron
Marketing Manager | Johnson & Johnson Philippines 2022 Mansmith Young Market Masters Awardee for Marketing Management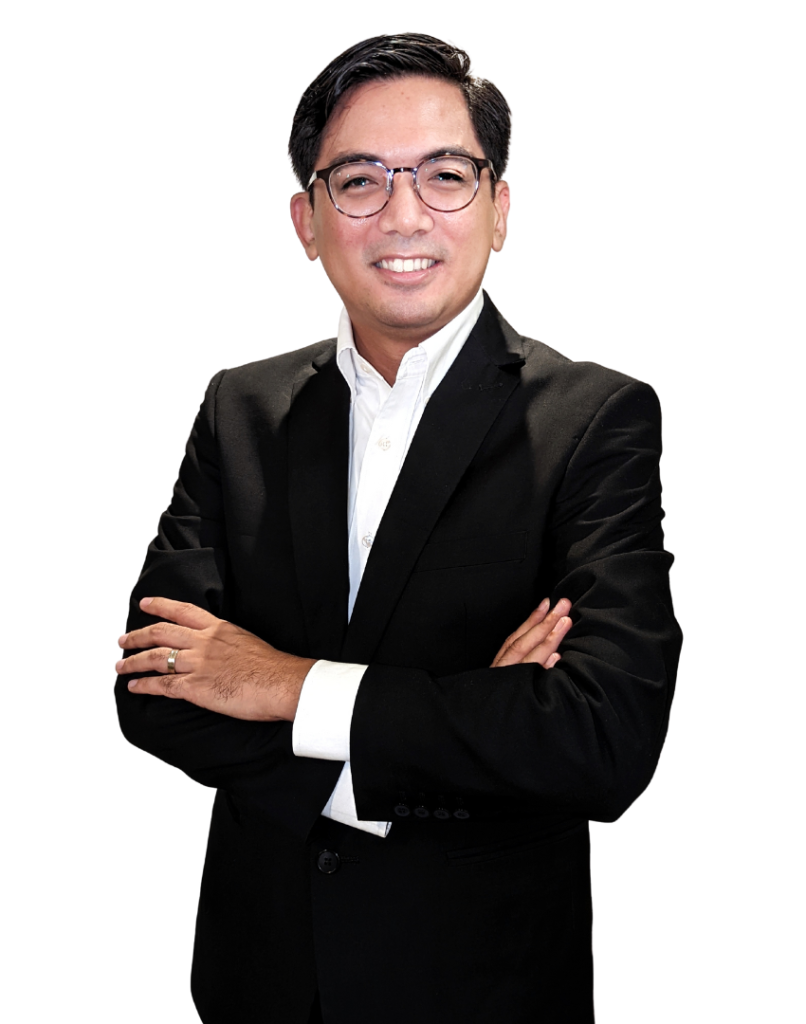 Karlo Patron leads the over the counter Self-Care franchise for Johnson & Johnson's Philippines. He handles Bactidol and Nicorette. Bactidol is an over-the-counter medicine indicated for sore throat. It is the largest brand in the J&J Philippines Self-Care (OTC) portfolio. It is also the second-largest brand within the sore throat market, next to Strepsils.
Bactidol has a strong growth ambition but an even stronger purpose. As the impact of COVID has been felt, they've seen their patients experience anxiety, disruption, and a sense of losing control over their upper respiratory symptoms, including sore throat. Because this was a condition closely associated with COVID-19, they were very conscious that they had to market the brand responsibly. Unlike other brands in the market, they decided early on and set the principle that Bactidol will not communicate and profit off of the pandemic.
First, he set up the right tone for brand communications. They made a conscious choice for the brand not to leverage on the fear of the pandemic because, based on their consumer learnings, consumers want to remain positive and hopeful about the future even if they are cautious about the pandemic.
They then dialied up Bactidol's claims on heritage and trust. They went back to sore throat sufferers to get a sense of what they really need when they are experiencing sore throat pain. Their research informed us that it is fast pain relief and duration of action. These are two properties they knew Bactidol can out-claim any other brand in the market on.
Next they were proactively educating patients through their Healthcare provider partners such as doctors and pharmacists.
As they rode on the opportunity the pandemic gave, the brand also launched Bactidol Lozenges to go head to head with market leader Strepsils.
Finally, they had to accelerate their e-commerce business and ensure agility to adapt to the changing retail landscape especially at the peak of the lockdown.
The results have been phenomenal. In 2021, Bactidol became the no.1 sore throat brand in the market overtaking longtime market leader Strepsils. This strong performance is sustained in 2022 with double digit growth in Q1 2022.
Karole Michaela Santos Santos
Brand Manager for Burger King | Jollibee Foods, Corporation2022 Mansmith Young Market Masters Awardee for Marketing Management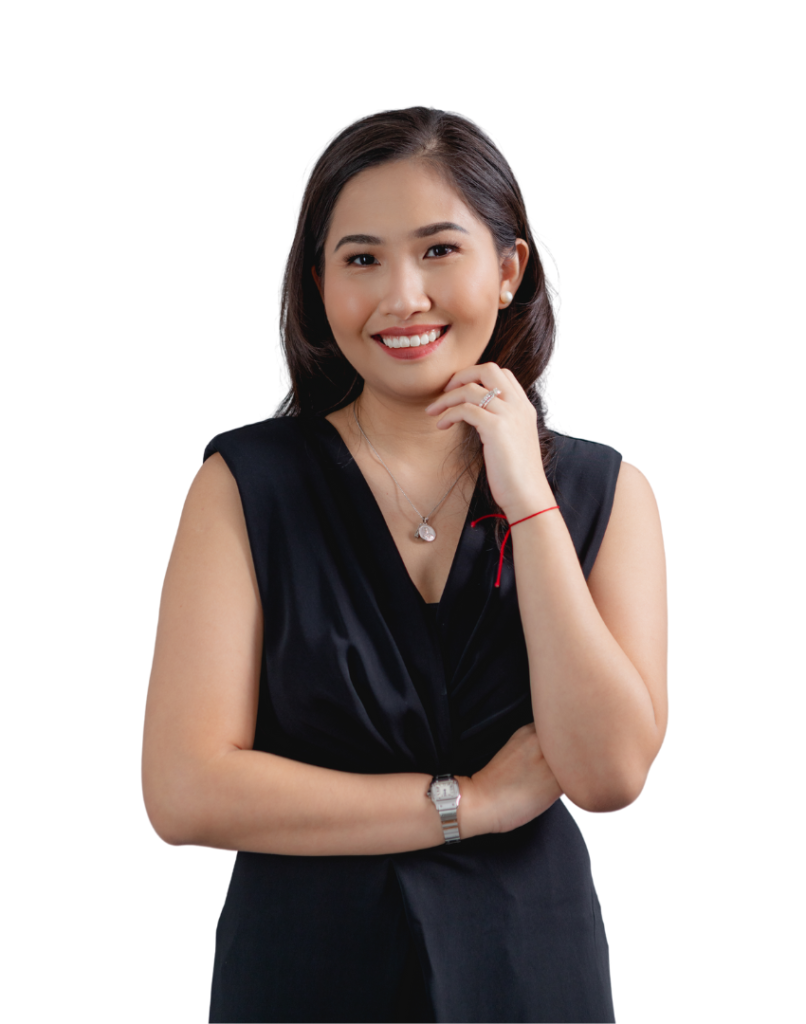 Karole started her career in BK when topline and profitability were challenged. She was presented with 3 key issues & opportunities:
To correct the limiting perception that BK was expensive
To make its bestsellers relevant
To reinforce BK's strength as an exciting, innovative brand
Regarded as intimidating, the challenge was to change the way Filipinos saw the brand. They needed to bridge the gap between perception and trial. Karole did this by landing BK's signature irreverence in a Filipino way using real people, real reactions, and real food – an 'un'-standard way of advertising in a celebrity-filled landscape.
The 2nd key challenge was brand relevance. Unlike other BK markets, BK in the Philippines was inferior to competition in terms of store network, advertising spend, and relevance vs. top burger brands. For people to love the brand, they needed to first love the food. Creating relevant, iconic bestsellers was key to ensuring the brand's long-term success. Karole turned to its 3 bestsellers:
WHOPPER
At the heart of BK's signature Whopper is its flame-grilling USP. Unfortunately, not everyone knows Burger King flame-grills its patties, and for those who do, they don't know the taste benefit that comes from it. Karole's task was to land BK's flame-grilling equity, and explain why flame-grilled tastes better. Karole led the creative development of made-to-crave campaigns that used visceral, sensorial cues to highlight Whopper's smoky, delicious difference.
4-CHEESE WHOPPER
With its 4 cheeses, and flame-grilling USP, 4-Cheese Whopper was a cut above the rest. Playing in the indulgence space as a sustainable growth lever, and armed with the insight that when it comes to indulgence, going all the way was the only way, Karole developed a slew of materials that captured IRRESISTIBILITY.
X-TRA LONG CHICKEN
Awareness and affordability were low-hanging fruits for XLC to make a dent. Leveraging XLC as hindi bitin, Karole landed the "X-tra Chicken, X-tra Filling!" message. Karole went on to launch its affordable Junior size.
To top it off, BK drove excitement at a time when people were left to stay home, but were raring to try new experiences through food. Coupling this with the 'indulgence' needstate that emerged during the pandemic, Karole brought to the Filipino palate BK's globally iconic launches.
Under Karole's brand leadership, BK achieved an impressive 3-year CAGR, and all-time high sales, while other players were still struggling with the effects of the pandemic. But, the feather to Burger King's cap is its ascent from #17 Branded Eat-Out rank in May 2019 to #7 in October 2021, proving that there is no brand too small that can defy norms, and eventually make it big.
Katrina Suarez
Marketing Manager for Skin Health Franchise | Johnson & Johnson Philippines2022 Mansmith Young Market Masters Awardee for Marketing Management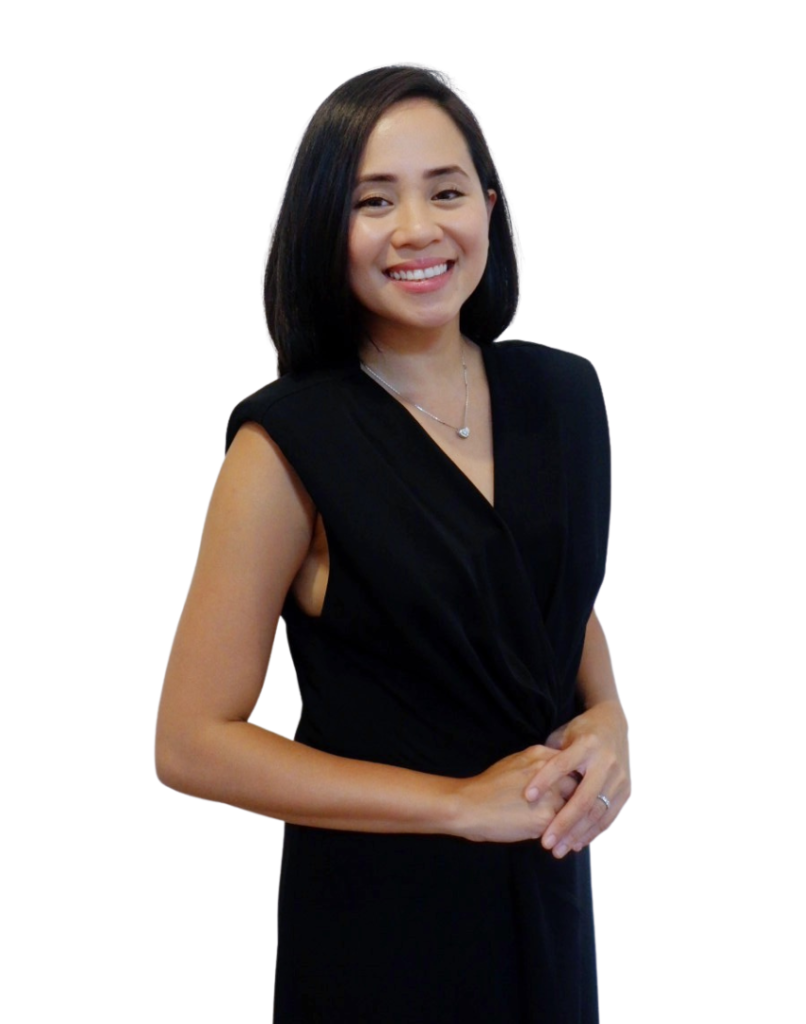 Coming into J&J as the Skin Health Franchise lead in 2019, the main challenge that Consumer Health leadership gave her  was to refine the Aveeno Business Model, such that they were able to identify the key levers that would allow accelerated growth for the brand.
From her journey with Aveeno, the two main learnings that she got were: (1) identifying where the brand's source of growth lies from the onset will help ground strategy, and (2) knowing where the brand's "Right To Win" lies will allow you to crack your growth levers. With these two, a brand manager is able to have a clear, single-minded and consistent approach in achieving key business metrics.
Specific to Aveeno, she was able to identify that her source of growth was the market leader in the Therapeutic Skin Care Category, Cetaphil, and that switching Cetaphil-users to Aveeno would be the quickest and most efficient way to accelerate brand growth. Aveeno's Right to Win was in the superior formulation and claims of the Skin Relief Lotion, which is the only product in the market that is able to claim immediate relief from very dry, itchy skin. eCommerce was also the channel where Aveeno had the Right To Win as they were able to efficiently amplify the brand and capture the sensitive skin audiences through Brand Day Campaigns right when traffic to eCommerce was at its peak and right before Cetaphil aggressively played in the channel.
All these efforts resulted to Aveeno growing +87% in 2 years (2019-2021), doubling market share by 2x in both Lotion and Body Wash Categories from Jan 2020 to December 2021 as it grew faster than market leader, Cetaphil.
Christine Anne Alandy Dy Tiu
Founder & CEO | AMAMI PH2022 Mansmith Young Market Masters Awardee for Social Entrepreneurship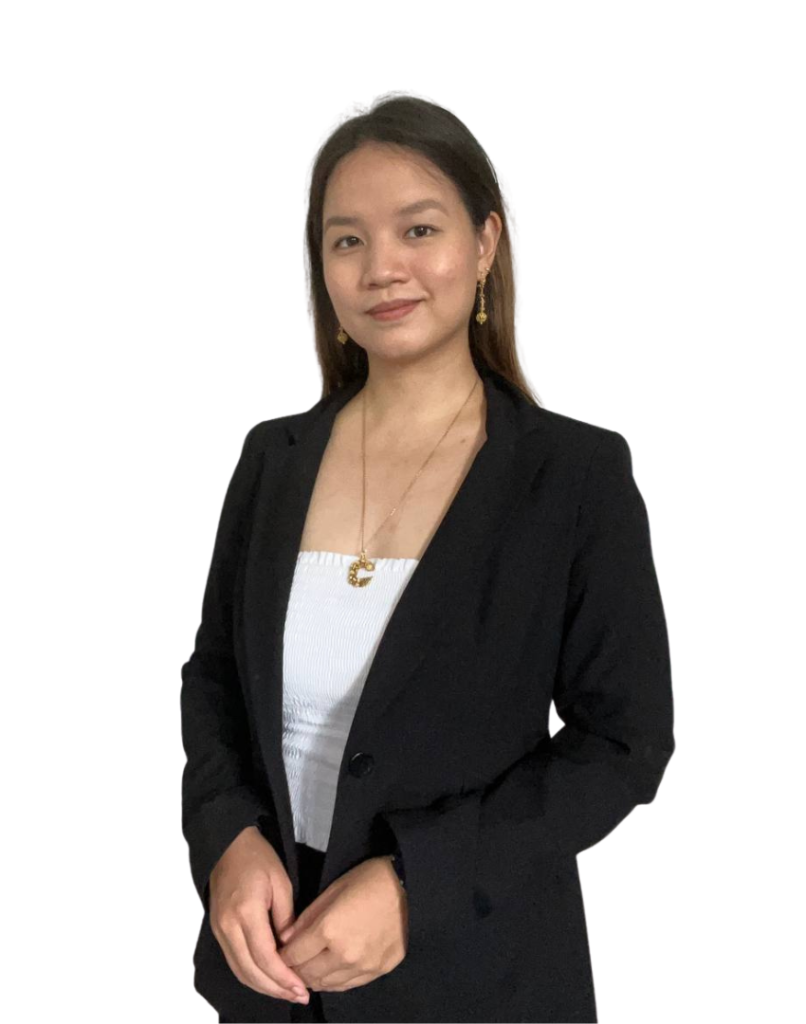 Christine is the co-founder and visionary behind AMAMI, a fashion-focused social enterprise working to revive vanishing jewelry traditions of the Philippines while empowering and providing sustainable livelihood for Filipino artisans.
Born and raised in Manila, Christine spent several weekends volunteering for marginalized groups – from orphaned and chronically ill children, prisoners, indigenous groups, survivors of sexual abuse, and the urban poor. At age 16, she was elected as the Youth Council Chairperson at her local government. Her exposure to various social realities at a young age moved her to co-found the first campus chapter of Habitat for Humanity Philippines, as well as an award-winning social enterprise providing alternative livelihood for women in fishing communities through fashion. 
Christine launched AMAMI in 2018. AMAMI is a social and cultural enterprise working to revive vanishing jewelry traditions of the Philippines while empowering and providing sustainable livelihood for Filipino artisans.
AMAMI creations are an exemplar of the art of gold filigree, an indigenous technique where fine metal threads are expertly molded and twisted to form intricate designs by hand.
AMAMI seeks to keep the tradition of handcrafted, pre-Hispanic jewelry alive by creating jewelry that:
Elevates – Designs that are fresh, youthful, and versatile while remaining rooted in tradition and adapting to contemporary thinking and culture to inspire a new generation of Filipinos to wear their with pride

Educates – Jewelry that seeks to preserve and share stories about the Philippines' history and cultural heritage; showcasing the best of Filipino craftsmanship and dismantling lingering colonial mentality 

Impacts – Creates sustainable livelihood, empowers, trains new artisans, provides financial literacy training and extensive support to meet needs of artisans & their families (health, education, livelihood, emergencies)
She successfully led the artisans to merge traditional Filipino designs with contemporary styles to appeal to the new subsegment she spotted. Now they were able to provide work for 25 artisans across 3 communities (started with 1 artisan), they are featured on Vogue Italia and multiple media international and local outlets, print and TV and worn by celebrities and notable figures like Madeleine Albright, Sec. Berna Puyat, Pia Wurtzbach, Marian Rivera, Bea Alonzo, Mimiyuuuh and by Filipinos worldwide in over 15 countries. 
Maria Veronica Sheena Tan Valencia
Marketing Manager | Primer Group of Companies2022 Mansmith Young Market Masters Awardee for Retail Marketing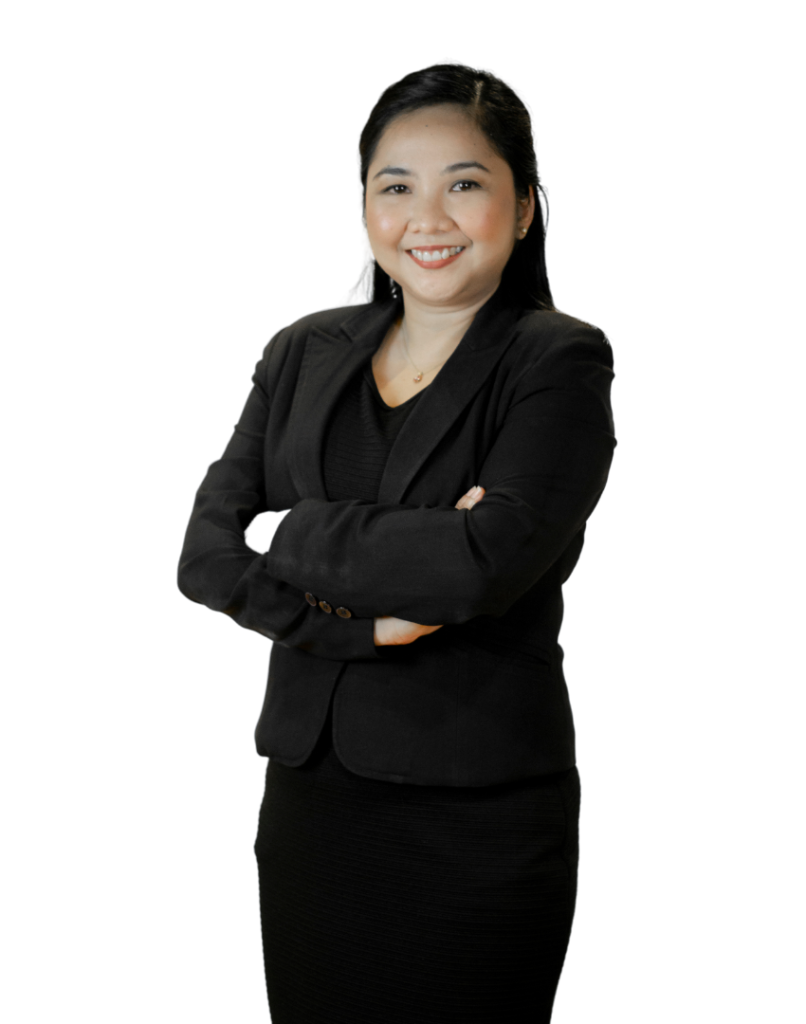 Sheena leads the Marketing team ensuring the long-term and sustainable affinity of The Travel Club.
The Travel Club has a very strong retail footprint at a total of 50 stores nationwide offering more than 50 well-known travel brands for luggage, bags and travel accessories. It houses renowned brands such as Delsey, Victorinox, Briggs and Riley, World Traveller, Travelon, Herschel, Hedgren and a lot more.
The past years have really been challenging to be in retail and to be a brand that promotes traveling. Despite the many challenges, through the persistence, creativity and leadership of Sheena and the team, the constant pivot for relevance and communication of value especially at the most crucial times has led to the survival of The Travel Club. Having transformed the luggage shop to The Travel Club (TTC) and made the business Covid19/Pandemic-resilient by:
Creating demand generating campaigns like the Shop Now, Travel Later, Safe Mobility Solutions, #SAFEscape and more
Leading the creation of Brand Prism of TTC, to improve its Business model
Strengthening the Brand UAI (Usage, Attitude, Imagery) by focusing on 4 Market Segments to Insighting and having a Communication Message Strategy for each
Launching www.thetravelclub.ph and several social commerce efforts with customer-centric digital marketing campaigns
Driving customer-centricity discipline across the brand/product portfolio to A&P
The Travel Club is stronger than the last and is targeting to be more aggressive at a higher target growth in the upcoming fiscal year. Versus the travel industry, TTC has an optimistic 4x better trajectory.
The implementation of the SAFEscape campaign and highlighting adventure travel has also led to the growth of the category at more than 100%. In addition, with continuously driving vertical product growth, it created a significant share, helping ease the impact of the loss of the luggage category.
When no one else is traveling and retail is greatly affected, the business challenge for The Travel Club was to stay afloat and relevant. The crisis did not stop Sheena and the team to pivot and innovate during this crisis.
Jose Alfonso Virgilio Marteen G. Vega
Marketing Manager | L'Oreal Philippines2022 Mansmith Young Market Masters Awardee for Marketing Management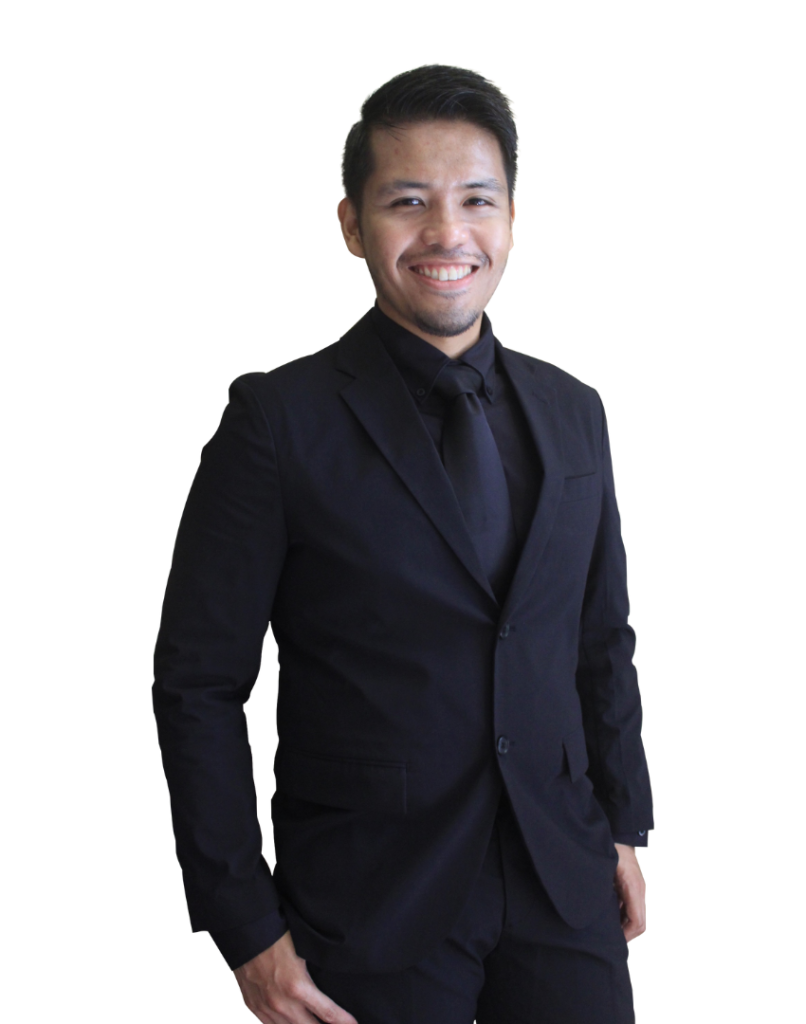 Josteen is a purposeful young leader that thrives on opportunities and challenges with a proven record of driving exceptional results amidst tough conditions.
Through this, he was able to spot an opportunity for Garnier to penetrate the then declining Facial Skin Care Category as few categories are more personal to consumers than facial skin care.
The Facial Skin Care category was heavily impacted by the pandemic as it shed off billions in sales. Sales volume declined even further indicating that consumption was the main issue as it was dropped from shopping baskets due to the heightened need for essentials.
Despite Garnier's branding as the #1 mass skincare brand in the world, the brand was yet to make much headway and barely stayed relevant in the Philippines. It was a stagnant player at best with an undifferentiated portfolio and an untapped equity.
He turned the brand around by leveraging Serums during the pandemic as it was growing even faster than the category at that time. They hinged on communicating a single-minded claim that communicated superiority and difference: Only Garnier Vitamin C Serum has the Power of Vitamin C to Fade Dark Spots in Just 3 Days. This claim was supported with their intuitive and identifiable visuals to aid understanding and, ultimately, strengthen persuasion and branding amongst consumers. They showed this with their user generated campaign and all their paid media ads.
From this, they democratized the serum market by being the first to launch a sachet format for the subcategory. This enabled them to keep the quality up without sacrificing cost.
They also expanded their footprint in the drugstore channel to support their above the line efforts.
From 9th in Q2 2020, Garnier climbed to 3rd in Q4 2021. In less than 2 years, the brand went from a stagnant player barely hanging on to a top 10 spot to blazing past leapfrogging mega brands and being within striking distance of the Top 2.
Garnier is now also the fastest growing mass brand in the country (among brands existing since 2019 and with at least 0.5% share). It has made the serum sub-category its stronghold, taking over as the biggest serum brand in Drug Stores to end 2020 after only 2 quarters in the market – leapfrogging the likes of Olay and Ponds in the process. Both its SKUs (bottle and sachet) secured the top 2 spots and are co-existing well.