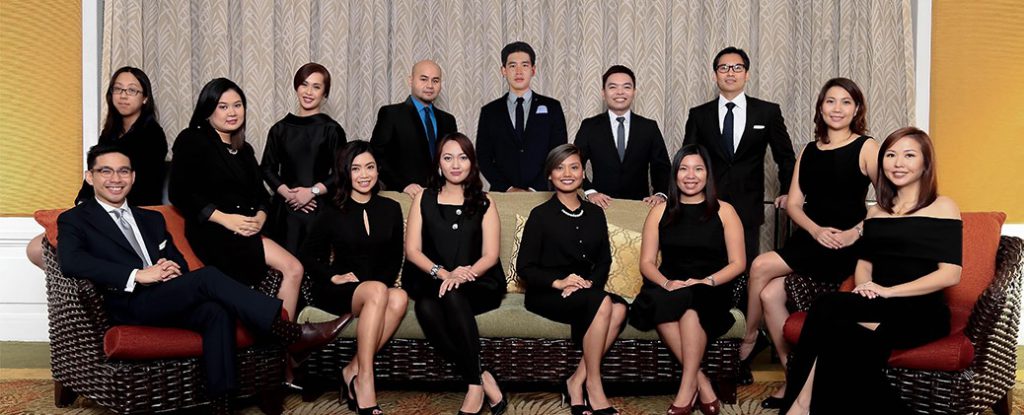 ---
Ma. Ada Mattea Almendras Sr.
Product Manager Golden Arches Development Corp.
Mansmith YMMA Awardee for Brand Management
As Ada celebrates half a decade with McDonald's, she takes with her huge milestones with every category she has handled.
When Ada started her career in McDonald's handling Family Marketing, she made it a priority to make every kid's McDonald's experience a memorable one. She brought this to life with the re-launch of the Happy Meal Box. The comeback of the iconic red box ensured that McDonald's youngest customers get the complete experience—from opening the box, to discovering happiness in the box. The campaign delivered 25% sales growth and was recognized by Tambuli with a Silver award under the Innovative and Integrated category.
With her achievements in the Family Business, Ada moved to handle the Value Platform. She launched Bundled Meals and tied it to a relevant need for togetherness. The campaign drew inspiration from an existing yearning to physically connect in this age of virtual connectedness. In partnership with Coca Cola, Ada unveiled #BetterTogether – a project that placed more value on real life interactions best spent over shared meals. The campaign achieved +18% growth in sales and +11% increase in guest count. Project #BetterTogether became the first ever campaign to be awarded the Grand Panata, the highest recognition from Panata Marketing Effectiveness Awards.
Ada also took on the role of heading the Chicken Category in 2015. She spearheaded the launch of the New Chicken McSavers which delivered +88% growth. In the second half of 2015, Ada picked up on the gaining popularity of a new noontime celebrity love team, AlDub. She saw the opportunity to leverage the nation's fastest-rising lunchtime property for the impending new lunch menu, Chicken Fillet Ala King. The campaign was first and fast in engaging with the market. Despite market clutter of low priced meals, her speed to market and agility to win relevance gave her an impactful entry. The campaign popularity was translated to in-store sales achieving 74% category growth by year-end. #AldubKoTo was recognized at the Panata Marketing Effectiveness Awards, securing back-to-back Grand Panata win for McDonald's. Its online video broke records for organic interactions, and the hashtag trended globally on Twitter.
Ada followed through on McDonald's strategic thrust of owning the Lunch Daypart. She maintained strategic and competitive pricing and was quick to introduce new and relevant meal combinations. Under her watch, Lunch Daypart became the biggest daypart, growing 11% in daypart visits and gaining +9ppts in lunch penetration.
In 2016, Ada pursued a strategy to reinforce McDonald's credibility in chicken taste and launched "Ang Chicken Ni Joy". Its boldness got people talking that there is a second chicken player in the market. To amplify, an in-store sampling activation called all the Joys to visit McDonald's and try Chicken McDo for free. The campaign definitely got Joy, and thousands more, to try McDonald's Best Tasting Chicken McDo. Chicken Ni Joy achieved +2000% mentions for Chicken McDo and delivered 53% growth in units sold. It was awarded Bronze Medal for Digital Effectiveness – Awareness at the Boomerang Awards.
Her drive and dedication has gained her recognition internally and externally. She was awarded Best Marketing Plan at McDonald's Worldwide Hamburger Marketing University in Chicago last 2014. In 2015, she received multiple distinctions: PANA Brand Camp Winner, Philippine's delegate to the Young Lions Marketing Competition at the Cannes Festival, and McDonald's "Employee of the Year".
---
Jan Jizelle Ang
Brand Manager / Category Leader – PH Procter & Gamble Philippines, Inc.
Mansmith YMMA Awardee for Brand Management
Jan has a record of turning around numerous core P&G brands (Ariel, Pampers and Whisper, among others) in Asia and Philippines – with her "third way" thinking.
In 2014, Jan delivered record double-digit growth for Ariel Detergent in Asia for two consecutive years. She was given the challenge to drive Ariel back to growth by busting the expensiveness barrier whilst keeping its premium pricing in a quickly down-tiering category. Jan re-modelled Ariel's value proposition, starting from 1) reformulating a new "1 wash" product (with help of R&D) which enabled the brand to play at an affordable price point (P7.50 vs. market leader at P5) and 2) launching the "1 wash" concept with an iconic campaign which will drive price recall. These two strategies gave birth to "Finally, Ariel at P7.50". The campaign kickstarted with Kris Aquino as the expert voice plus ordinary Filipino moms' testimonials and eventually climaxed with the launch of "Finally, Ariel happened to me" music marketing. With a simple strategy of truly understanding consumers and translating insights to creative and sustainable ideas – Ariel "1 wash" turned around ten years of decline. Further, the Philippine market success inspired other Asia markets to reapply the "1 wash" campaign strategy. To date, Ariel has showed continuous growth leading to one of fastest growth Laundry Asia has seen. This also propelled Ariel to win multiple awards internally and received recognition from Kantar for "#1 in penetration growth for an FMCG".
Recently, Jan had to take on another tough role as Brand Manager for Pampers and Whisper – both brands having a history of decline. Jan created plans and led 1) winning 'new to the category' portfolio innovation launches (i.e. Pampers Baby Dry stretch, Whisper Skin Love Air Cushion Technology) and 2) led campaign fixes which resounded more to target consumers (i.e. Whisper All Day No Check music marketing for teens). With the said interventions, both Pampers and Whisper have turned around years of decline just months after the said interventions. Moreover, Pampers got back to number one equity leadership and is seeing growth amidst the continuous rise of low tier brands. On the other hand, Whisper All Day No Check campaign is also breaking Feminine Care Digital records (>4million views in ~3 months) and winning Youtube's Top 10 most viewed video leader board award for first half of 2016.
Jan also pioneered P&G Philippines' Hospital and School program back to the global map. She led program fixes on 1) getting category experts (doctor and nurse partnerships) to speak on the brand's behalf and 2) reviving focus on heroing the brands' superiority via creative demos. With the strengthened program, Pampers "entry" size sales has had accelerated growth, and Whisper getting equity leadership amongst teens. This paved the way for Philippines' Hospital and School program to be recognized in the region with its Best in Class conversion scores and ROI.
All three brands came from a rough start but with deliberate focus on identifying the brands' issues and relentless effort to find sustainable and winning solutions, Jan was able to intervene with logical fixes which the consumer, the company and the customer appreciated.
---
Omni Amisola-Larrosa
Category Head for Business Solutions PLDT SME Nation
Mansmith YMMA Awardee for Brand Management
Omni handles a wide array of Smart and Sun Business Solutions under the PLDT SME Nation portfolio, with her customers being Micro, Small and Medium Enterprises (MSMEs).
Her team's objectives for 2015-2016 were as follows: 1) grow total Smart Business Solutions; 2) increase revenue for Smart Business Solutions; and 3) transition customers to Smart Solutions.
To address these, Omni's strategy revolved around three things: FOCUS, GROW and ESTABLISH.
FOCUS was set on specific industries that will bring in the most revenue. They targeted key industries of service, logistics and transport. In June 2015, they kicked off "Venture Forward" and launched Smart Workforce Solutions, a suite of business solutions allowing companies to achieve operational efficiency in managing field-force personnel. The suite includes Smart Pharma, Smart Promodizer and Smart CreditCheck. They sustained Venture Forward by launching Smart Logistics Solutions in September 2015, composed of Smart Tracker, Smart Fleet, and Smart ServiceManager. These solutions help increase business efficiency of cargo, manufacturing, delivery vehicles, and distribution companies.
GROW awareness through digital and traditional channels was put into place. In January 2016, research showed that there are around 30,000 company vehicles in the country but only 32% had GPS Tracking facility. They conducted insight mining through one-on-one discussions with existing customers and gathered that their main motivation in subscribing is the lack of business security. They appreciated Smart Tracker because of the peace of mind that they get in knowing they can stay in control of their assets wherever it goes. With this, they launched a new tagline in June 2016 "SMART TRACKER. MONITOR YOUR VEHICLES. SECURE YOUR BUSINESS." The new tagline was carried out through new and traditional advertising channels: digital, transit ads, creative OOH. They highlighted how Smart Tracker was able to make a strong business impact by sharing real business success stories.
ESTABLISH brand identity as the business solutions expert through events and marketing campaigns was important as well. Omni and her team rolled-out Smart Logistics Roadshow, which became their regular market saturation drive. These were done through mini launches in Manila and five other areas where a lot of logistics, truckers and haulers are situated. They were able to acquire PhP32.2Million worth of applications from the roadshows, translating to 19% of total revenue for Smart Logistics Solutions.
Smart Tracker, Smart Pharma and Smart ServiceManager are now being endorsed to PLDT Group's CEO Council as one of the few "STAR Products" where the company sees the most growth to come from in 2017. Smart Tracker is now known as the fastest growing product among all Sun and Smart Business solution, achieving highest month on month growth of 34%.
Transportation Industry also presented itself as an emerging market due to the LTFRB mandate to install GPS Trackers in public utility buses. Omni took on this opportunity and launched SmartBus project, a campaign targeting Transport companies. They invited Ube Express Airport Bus and Green Frog Hybrid Bus to partner with them. SmartBus is equipped with Smart Tracker, a GPS system paired with security sensors; Smart e-Ticketing service that automates ticket issuance; and Smart Cam, a video monitoring solution.
Because of the launch of Smart Workforce Solutions and Smart Logistics Solutions, they were able to help enhance the business efficiency of over 900 companies. They ended 2015 with a 26% YTD growth vs. 2014. The objective was overachieved since Smart now shares 50.33% of the total solutions revenue and are ending 2016 with 54% YTD growth vs. 23% in 2015.
---
Rozelle Anne Noriega
Sr. Brand Manager Johnson & Johnson Philippines
Mansmith YMMA Awardee for Brand Management
As a homegrown talent of Johnson & Johnson, Roz strove to imbibe the company's thrust to do "marketing with purpose". Beyond just generating the topline and delivering the bottom line, she believes that the true power of Marketing and Brand Management lies in providing meaningful solutions to positively impact consumers' lives.
As the brand leader of Johnson's Baby Powder, the single biggest brand of the Johnson's franchise, Roz turned around the declining business by: 1) localizing the global brand idea and elevating the powdering ritual to an opportunity for baby development; 2) strengthening the brand's emotional connection with new moms through a powerful Mother's Day film that reassured moms that her touch is enough to make baby feel safe and loved; and 3) providing anxious first-time moms with meaningful and helpful content as she journeys into motherhood while reassuring on the safety of the brand – all done in an educational but innovative and engaging vlog execution featuring Bianca Gonzalez-Intal. The whole campaign not only reversed the decline of JB Powder in 2015, but also brought it to unprecedented double-digit growth as of YTD 2016, 4x its target growth for the year.
Using consumer and cultural insights, she was able to reposition Bactidol from being a specialist sore throat solution to being a more approachable and accessible sore throat partner. Leveraging on Filipinos' love for singing and our strong sense of pride in Original Pilipino Music, she developed the #PalakasinAngOPM campaign, a product of the partnership between Bactidol and the Organisasyon ng Pilipinong Mang-aawit (OPM). With the core message that Bactidol empowers OPM by making the voice of OPM louder, she was able to deliver both a strong brand message and a relevant social cause. By the end of 2014, Bactidol's double-digit growth was almost 2x its target, with sell out at a strong +15% growth. The brand's shares in the Mouthwash category grew +0.7ppts. The campaign delivered strong ROI which was 5x the investment.
Different award-giving bodies recognized the work she has done: Silver, Araw Awards (Advocacy and Communication), "No Words" Mother's Day Film; Bronze Award, Film (Product and Service Category), AdStars, "NoWords" Mother's Day Film; Anvil Award, Silver, Johnson's Baby So Much More: Promoting Cognitive Development through Sensorial Stimulation (2016); J&J Ripple Awards 2015, Bronze Award, Strategic Partnerships–Bactidol #PalakasinAngOPM; J&J Ripple Awards 2015, Bronze Award, Best Use of Insight–Bactidol #PalakasinAngOPM; J&J Ripple Awards 2015, CREDO Award (Best team that brought to life the J&J Credo).
With her innovative and insightful thinking and passion to do meaningful work, she became part of the duo that won first place in the 2013 PANA Brand Camp competition, which gave her the honor to represent the Philippines in the 2013 Cannes Lions International Festival of Creativity Young Marketers Competition.
Roz has proven that marketing with a purpose does drive business results.
---
Renan Santos
Sr. Product Manager GlaxoSmithKline Philippines, Inc.
Mansmith YMMA Awardee for Brand Management
Renan is the Sr. Product Manager of GSK's Epilepsy Portfolio, the market leader in the Anti-Epileptic Drug (AED) Market.
Value and volume market shares of GSK's Epilepsy Portfolio has been on a decline for the past three consecutive years and is highly challenged to defend its leadership in a very competitive market given that: 1) there are more than 40 anti-epileptic drugs (AEDs) available, majority are branded generics priced at 40% vs. GSK which are cost-effective both in treatment initiation and adherence perspectives; 2) lack of perceived differentiation between GSK Epilepsy Portfolio vs. the old-generation AEDs, which collectively held 70% volume share; and 3) continuous reduction in A&P spend which can affect the capacity to compete and take on opportunities at hand.
Given these, GSK can no longer rely solely on its traditional marketing ways (i.e. face-to-face detailing of sales rep with the doctors). Its business model also needs to change, fit for its current and future business needs. This paved the way for the team to embark on the: 1) utilization of multiple communication touch points to drive brand differentiation; 2) strengthen partnerships with Healthcare Organizations (HCOs) to magnify share of voice; and 3) launch of the Patient Adherence Program.
These pillars enabled GSK to bounce back and to continuously recover the lost market shares. GSK's Epilepsy Portfolio demonstrated continued market leadership with strong double-digit growth rate of +14% (IMS YTD June 2016 Sales Volume). It has outgrown the market in volume consistently for the past three quarters with combined evolution index of 103%. This strong growth was also demonstrated consistently across all major regions in the Philippines.
On top of the financial performance, GSK has become instrumental in shaping the way HCOs are conducting their scientific meetings. They have successfully embedded digital in the conduct of their CMEs resulting to increased acceptance and preference in using live webcast to make their scientific meetings more accessible to their members. Other national HCOs related to Epilepsy Management also expressed their intent to adopt the same platform, solidifying GSK's position as their preferred partner in their scientific meetings covering all of their members.
This gave an opportunity to GSK to lead an industry transformation, embedding the use of digital as another channel of engagement. This makes relevant and value-adding medical information accessible to more doctors across the Philippine archipelago, equipping them to treat and manage their patients better and ultimately resulting to better quality of life for more patients.
---
Jacqueline Gutierrez
CEO Allure Asia Inc.
Mansmith YMMA Awardee for Entrepreneurial Marketing
Jacqe built her 11-year career developing and growing the world's biggest beauty brands where her knowledge and expertise in marketing, sales, supply chain management, and customer development was honed in Unilever Philippines. In October 2013, she transitioned to her dream of being an entrepreneur. Using her knowledge of the beauty industry, she developed the market entry strategy for Happy Skin. She set-up the entire operations from sourcing/importation, developing the marketing mix, and identifying the channel strategy.
Happy Skin saw a pressing need to maximize an opportunity in the market and understood that there was a market for a "masstige" local makeup brand that could offer premium quality products, but with a friendlier price tag. Happy Skin identified barriers that keep Filipinas from purchasing makeup: worried makeup will damage their skin, concerned about seeming frivolous, and afraid that makeup application is too complex. Based on these barriers, Happy Skin positioned itself as a skin-caring, cult-favorite makeup brand that's effortless to use.
Happy Skin positions itself as a dual-citizen of makeup and skincare—the first cosmetic brand to actively do so—and provides innovative, high-quality products that are made in the world's beauty capitals. Each Happy Skin product is attractively designed with a fun and witty vibe, complete with educational tips, illustrations, and guides.
Crucial to Happy Skin's success was its ability to foresee and play into the strength of social media. This led Happy Skin to be the most followed and engaged beauty brand on Instagram in the Philippines. The brand's approach to social media was recognized by Rappler in its #BeTheBoss Awards, where Happy Skin bested 506 candidates and was recognized in the Social Media category.
When they launched in 2013, the brand initially focused its distribution channels to beauty and fashion hubs like Beauty Bar, Rustan's, and Plains and Prints to establish strong beauty credentials. After successfully positioning itself as a renowned makeup brand, they started expansion and entered SM, Landmark, and Metro Gaisano, and started setting up its own boutiques across the Philippines.
In the three years after the brand was created, Happy Skin launched successful collaborations with Kris Aquino, Liz Uy, Preview magazine, Heart Evangelista-Escudero, celebrity makeup artists Juan Sarte, Denise Go-Ochoa, Mickey See, and Jigs Mayuga and most recently with global brand Disney. Happy Skin is proudly the first Filipino makeup brand that Disney has collaborated with.
The cult-favorite positioning is furthered through successful seeding to key influencers and led Happy Skin to garner over 500 Instagram posts within the first few days of each campaign launch. Currently, Happy Skin has generated over 40M worth of press pickups both in traditional and online media thus creating brand awareness quickly within its target market.
Happy Skin currently enjoys 29 beauty product awards from major glossies and was Ayala Malls' Most Promising Retailer for 2015 and Watsons' Most Promising New Cosmetic Brand for 2015. Though a young brand of three years, Happy Skin has managed to successfully launch nine high-profile collaborations. From five counters, it currently owns 90 counters; from 26 SKUs to an extensive range of 156. Currently, the brand has 13 boutiques across the Philippines. Because of this, Happy Skin has been hailed as one of the fastest-growing beauty brands in the country today.
---
Audrey Jayne Tanco Uy
Founder and Managing Director Bizu Catering Studio
Mansmith YMMA Awardee for Entrepreneurial Marketing
Bizu Catering Studio is a perfect example of how a brand extension was able to leverage from its mother brand Bizu Patisserie and Bistro. Bringing with it evocations of sophistication, feminine touches of elegance, and tasteful food fare, the catering brand was able to strengthen the mother brand's positioning further by scaling it through its catering service.
Catering as a category is a different usage altogether from the restaurant and retail functions of the brand Bizu is known for. Initially created for intimate parties, Bizu Catering Studio's off-premise functionalities quickly grew to accommodate large-scale parties from 100-6,000 persons in a single event. From weddings to corporate functions, the business reached out and moved beyond the physical locations of its restaurants.
Bizu Catering Studio focuses on Tasteful Catering and is quick to note that its service is marketed for Premium Occasions. With the deluge of caterers springing up in the Metro offering gourmet meals at a fraction of the price, Bizu Catering Studio maintains its status as a branded catering experience where fine food, pristine table settings, and service done just right equate to a total brand experience that people with sophisticated tastes can relate with.
The brand exists for the hostess who wants to make sure her guests are treated exceptionally in her own home, or for the tasteful bride who wants a unique wedding experience away from the traditional confines of a hotel space. In 2016, Bizu's top corporate clients include the likes of BDO and SGV where they catered up to 6,000 persons in a single event.
Direction: The brand takes its cues and direction from its Managing Director, Audrey Tanco-Uy. She is a brand believer and has helped catapult both the Bizu Patisserie mother brand and Bizu Catering Studio to where it is today. She created and launched the Catering brand extension to aid in increasing overall company revenues. Managing the growing operations, day-to-day catering expenses, customer relationships, competition, and employees are challenges she faces on a day-to-day basis.
Dedication: The Accounts Team is trained to be highly participative in event planning. They get down and dirty with the client on the details – from planning, to creating, and execution. It is a Partnership Approach where they start with planning the right menu, the right format for service execution, the layout, all the way to the decor and timings.
The Roll Out team is on ground to engage both clients and guests. They see to it that the function runs smoothly, and is trained to exceed customer expectations and to be highly anticipative of critical points, problems that may arise, and special requests. They are quick to act and hardly give a NO for an answer.
Results: Bizu Catering Studio enjoys year-on-year increases in revenue. From a humble 1M pesos annual sales revenue, it has grown by leaps and bounds, and continues to grow and scale new heights with launches of its new products and services. Its contribution to its mother company, Bizu Groupe covers up 65% of its total revenues. Growth is still in Bizu's future as it faces emerging competition head on and continues to innovate in both product and service.
---
Kathleen Paige Yu
Founder and CEO Rumarocket Limited
Mansmith YMMA Awardee for Entrepreneurial Marketing
Kathleen is the Founder and CEO of Rumarocket Limited, an HR tool that helps companies identify, optimize and retain the right talent for the right positions to meet the right needs. They match the right candidate to the positioning based on the company's current hiring process, identify common characteristics among the most successful candidates and harness this information to help the company make more informed hiring decisions. Rumarocket's HR Analytics represents a new toolset for the HR professional who can now rapidly identify high potential hires with confidence and manage talent through a system that is unique to their company.
Kathleen developed a machine learning algorithm to study talent for a thesis proposal. She didn't have a good background in HR but she went ahead and turned it into a working platform and got it funded within a month of it being developed. Currently, two academic papers about the tool are undergoing peer review with MIT and Stanford based publications.
She got over $300,000 USD in funding from international investment groups. She then got international funding from SOS Ventures in Shanghai, followed by funding from Silicon Valley firm 500Startups and is currently fielding interest from a prominent venture capital firm in Palo Alto.
The tool is new and has no clear market equivalents so it was difficult for them to get clients to see the value of their purchase. To solve this, they did a 3-month free trial of the tool. In the process, clients would give them their data and would generate reports and comprehensive information to sell the value of the tool to them. Within three months, they would clean the client's data, upload it onto their system and teach them how to do complicated analysis with it, and how to interpret this analysis. This helped them create dependencies that would make it easier for them to convert clients.
Several times in the course of growing her business, Kathleen nearly went bankrupt and had to make the choice between continuing to pursue her startup, or finding a job. One time in Shanghai, she spent several months trying to get Chinese clients to no avail. Down to her last $500 USD, she faced the choice of paying a small balance on her rent and going home to find a job, or using the money to keep improving her tools, and setting aside a small amount to get home and restart her business in a smaller capacity. Against logic and reason, she chose the second option.
Kathleen chose to pursue a dream that was by no means practical or realistic. But she has always believed in the value that Rumarocket stood for, that talent doesn't come prepackaged from the best universities, but from all backgrounds, and sometimes in places where you least expect it. Having a strong vision helped Kathleen surmount her failures, and use the mistakes from her previous experiences to continue to improve. Of course, being humble enough to accept when she was failing, and change course rapidly helped a lot too.
---
Mark Iceal Peñalosa
General Manager Max's Group Inc.
Mansmith YMMA Awardee for Business Development
Max's Group Inc. (MGI) is considered as the "Goliath" in the casual dining restaurant industry, but it was definitely just a mere "David" when it ventured into the unchartered territory of business process outsourcing (BPO). A true blue marketer, Iceal had zero experience in the contact center industry when he started working on establishing Max's pioneering call center unit: the Max's Group Communications Center (MGCC). Iceal had to build a contact center from scratch that would focus on Max's Group's core business: foodservice.
MGCC is a lean and mean contact center because it is operated by a centralized proprietary CRM, the MC3. As long as one is connected to the Internet then this system is accessible anywhere. All transactions pass through the MC3 – voice call, online, and mobile application orders. Customer care feedback systems (social media/sms/chat/email/voice customer concerns) are also linked and monitored in this platform. All stores are connected to the MC3 so they can communicate and process orders seamlessly. MGCC also invested in its very own telephony system that manages their delivery hotline numbers to process all voice calls. This allowed MGI to have an efficient centralized system to monitor all facets of operations.
All MGCC telemarketers are trained to take orders for all brands; an agent pool that can multi-task and multi-brand order-take at any given time. Their two main hotlines (7-9000 and 789-9999) as well as provincial lines were also converted to multi-brand numbers to give customers full access to MGI brands whenever they call. This resulted to increased efficiency in agent utilization and more seamless order taking.
Synergized Delivery Logistics Team: Why maintain different riders and bikes assigned to deliver exclusively for only one brand? Iceal, under the guidance of his immediate superior (MGI President and CEO Robert Trota), created a synergized food delivery team. An MGI delivery rider can actually deliver a regular whole Max's fried chicken, a box of Yellow Cab pizza, a dozen of Krispy Kreme doughnuts, Pancake House pancakes or even an order from Teriyaki Boy. This is a trail-blazing effort to share and integrate resources for a more cost-efficient delivery operation.
Shared Delivery Revenue: MGCC shares the delivery service fee together with the delivery stores for a 50-50 even split. Half goes back to the store as additional revenue while MGCC maintains enough profit even with a lowered delivery service fee. All delivery stores netted significant savings due to this profit-sharing setup.
After three years since its inception, MGCC now has 150 seats expandable to 500 (they started with only 11 seats) and 200 agents (they started with only 15 agents). MGCC spurred an unprecedented 27% growth for MGI delivery system wide sales while maintaining a 90% – 10sec service level (with only 3% abandonment rate). MGCC is now a proud member of the Contact Center Association of the Philippines (CCAP) and in its own little way contributed to continued success of the BPO contact center industry of our country.
Iceal has always believed that in order to revolutionize, one must synergize. MGCC is a living testament to this personal principle that re-invented the food delivery operations and established the BPO business of Max's Group through synergy and consolidation of brand resources to achieve awesome results.
---
Marc Gil Manalastas
Commercial Trade Manager, Asia Pacific, China, Hong Kong GlaxoSmithKline
Mansmith YMMA Awardee for Advocacy Marketing
In over a decade of delivering value to consumers and patients, Marc has demonstrated a well-rounded and stellar performance across multiple commercial functions of Consumer Marketing, Customer Marketing & Activation, Business Development, Field Sales and Commercial Trade & Tenders Management, both in local and regional operations within the consumer healthcare and pharmaceutical industry. He holds a deep understanding of emerging markets with on-ground experience in the Philippines and Indonesia, and has also worked across boundaries within the region including Africa, Middle East and Indochina. Throughout his career, Marc has established a track record of turning businesses around, scaling them, and achieving sustainability.
Upholding his passion for possibilities, Marc looks into the future with a persistent and upbeat outlook, thus being able to create something out of nothing. His innovative spirit has driven notable long-term successes in the various roles he has embraced. As a consumer marketer, he innovatively launched solid formats for a brand known for liquid mouthwash, gaining close to a double-digit market share within five months. Even without advertising and promotion budget, he entrepreneurially grew non-promoted brands by +29% by focusing on brilliant basics. While leading Customer Marketing and without a dedicated internal headcount for business intelligence, he resourcefully recruited and maximized high potential university students as part of a growing internship program to cull shopper insights for priority channels and utilize the shopper behavior research to drive specific customer point-of-purchase plans.
Through the expanded patient access initiative, he led his company's key emerging markets to reach three million new patients from the low-middle income segment by providing the right information through the right channels to healthcare professionals so they are guided in making the right decisions for their patients. In these markets, his company have also continuously been opening new distribution doors for further patient access to quality and affordable medicines. Enabling expanded reach required Marc and the respective market teams to ensure that they address the "5As of Access" through the Patient Journey: Awareness, Acceptability, Availability, Affordability and Adherence. In driving the 5As of Access, he needed to understand and map out the business models in these markets. In doing so, he helped create access-dedicated medical representative teams focused on targeting, segmenting and detailing to incremental doctors who cater to some specific patient groups. To ensure sustainability of this model, the access-dedicated teams carry a portfolio of "access medicines" which are determined to be fit for the needs of the patients based on what they've been prescribed by their respective healthcare professionals. This access agenda's success has contributed to his company being globally ranked number one in the Access to Medicine Index for five consecutive times since its inception.
All these were achieved while simultaneously living the values of being patient-focused and upholding integrity, transparency and respect for people. Being a determined self-starter, a highly energetic colleague and a principled leader, he has been able to inspire commitment in others. Marc possesses a deep desire to achieve more in teams and create a broader impact through his leadership. Because he is passionate about developing and mentoring people, and building a high performance environment, he has been able to identify potential talents, consistently provide career growth opportunities and establish a 'winning team' culture for people he has worked with.
---
Meryl Adiel Hernandez
PR & Communications Senior Manager Golden Arches Development Corp.
Mansmith YMMA Awardee for Marketing Communications – PR
Adi has redefined what Public Relations (PR) and Communications are and what it can do for McDonald's. Long gone are the days wherein PR is simply a part of the 360 marketing equation through media relations. Adi has expanded its scope to cover Brand Communication, Corporate Communication and Issue and Crisis Management.
For Brand Communication, Adi has generated close to PHP 30,000,000 in free media values for 2014, doubling it in 2015 with close to PHP 60,000,000. McDonald's press releases were no longer mimics of its above the line counterpart. Adi challenged its editorial process by injecting the 'why' and 'how' together with the 'what' and 'when'. A press release for a new burger would be not just that McDonald's has a new burger but how it was made from farm to fork. This approach added an element of interest, making stories more engaging and shareable by media and online influencers.
Adi is also the pioneering social media expert in the company, establishing its social media ecosystem in 2011, building and growing the brand's Facebook, Twitter, Instagram and YouTube channels to what it is today—over 3.5 million fans on Facebook, over 420,000 followers on Twitter and close to 270,000 followers on Instagram, a leader in its industry.
More than the growth of fan or follower base, Adi prioritizes the engagement of the McDonald's online community. On Facebook, the McDonald's PH fan page generated 30 million in total interactions in 2015, a 510% increase from previous year.
Another innovation Adi has championed in McDonald's social media ecosystem is building a content framework which allows McDonald's to consistently develop relevant, relatable, and shareable content – from planned content for nationwide celebrations like local festivals (Sinulog, Dinagyan, Maskara) to trending topics from UP winning two games in a row in the UAAP to Taylor Swift's breakup.
On the Corporate Communications side, Adi has been a pivotal force in improving internal communication systems and rallying thousands of employees through employee engagement activities. In 2014, the Company launched its new service battle cry, 'All Out Service Para sa Pamilya', which encourages employees to treat customers and co-workers like they would do to their family. To sustain the momentum, Adi sustained the communication and execution of 'All Out Service Para sa Pamilya' with the launch of a 'Service Heroes Campaign', a recognition program for crew and managers who have delivered all out service to customers whose stories were shared online.
As Communications lead for Issue and Crisis Management, Adi has successfully protected the brand against negative and damaging news ranging from product quality concerns to service dissatisfaction, among others. Such news have either been contained or managed through strong media and stakeholder relations to ensure that the brand and its people are protected.
Through the years, Adi has established a new way of communicating to stakeholders both internally and externally. Her vision of driving meaningful, engaging conversations to promote and protect the brand has led to keeping more Filipinos to say 'I'm lovin' it' every day.
---
Robert Raymond Cruz
National Sales Training & Development Manager Century Pacific Food, Inc.
Mansmith YMMA Awardee for Sales Management
Randy began his career in Century Pacific Food, Inc. as Region Business Development Manager handling half the GMA team. In a few months' time, he was given an expanded role to handle the entire team after demonstrating a strong performance early on. On his first year, he won the 2013 RBDM of the Year alongside the 2013 Region of the Year Award proving that the results achieved were through the development of the team and its individual members.
After roughly more than a year as an RBDM, Randy then moved as National Business Development Manager and officially became a member of the Corporate Sales Management Committee.
Randy was tasked to handle Sales and Trade Marketing for Vita Coco. He faced the initial challenge of selling a "premium" product in a relatively young category. He began by defining the criteria for distribution. He developed the Segmented Channel Execution Strategy which was all about being in the Right Location, distributing in the Right Channel, capitalizing on the Right Placement and having the Right Executions. It provided a targeted approach in proper placement and created hype for the brand, making it easier to expand to other markets and invite new users.
From this initiative came the concept of "VC Hero Store" that defined the execution standard per store format. This includes securing additional points of distribution in healthy sections by highlighting the product's health benefits.
Another initiative of Randy's was the creation of a Sales Toolkit which provided a visual representation of the gold standard in execution. This showed a rule of thumb guide for implementation in order to make the sales team understand and appreciate the rationale behind each execution in store.
Randy was then given a bigger responsibility of handling the entire domestic business of Vita Coco after his promotion as National Sales and Marketing Manager. Echoing the global direction, he had tailor fit the Marketing Strategies to make these more relevant domestically. The focus was to be present in key events, cultivate lasting partnerships, and maximize social media in order to interact with brand followers. Vita Coco's role in Fitness, Fashion, Recreation and Hangover Help was at the center of these activations.
Randy also worked closely with Logistics to arrive at replenishment enhancements resulting to a sustainable improvement in Service Levels, making it one of the highest performances across the organization.
The success of these strategies comes from an understanding that in an evolving market, it is important to adapt in order to remain relevant and be able to communicate the right message at the right place and time.
Randy's strategy is currently referred to as a model for developing countries. As a testament to this, the Vita Coco APAC Leadership Team Bi-Annual meeting was held in Manila so that other countries could learn from these executions.
Currently, Randy is the National Sales Training and Development Manager which is a role which would enable him to impart his skills and knowledge across the Corporate Sales organization of roughly 200 individuals. He would now be in a position to lead, influence and develop not just an individual team or teams, but the entire department altogether. A few months into the role, he had already established key strategies which focus on employee attraction and retention, customized training plans and best practices recognition.
---
Jules Siegfrid Ang
Head of Marketing Al Wefag Trading & Manufacturing Company LTD
Mansmith YMMA Awardee for Marketing Management
Jules is the first Mansmith YMMA awardee based in the Middle East and is currently the Head of Marketing for Al Wefag, the local market leader in Saudi Arabia that manufactures, imports, and distributes confectionery products, as well as biscuits and other snacking items comprised of their House Brands – Borgat® (confectionery products like gummy candy, lollipops, bubble gum, etc.), Haweek® (biscuits portfolio), and Dandormah® (iced candies and jelly cups).
During his stint leading the House Brands of the company, Jules spearheaded the design and development of a renewed image of Borgat® – from being a diluted all-encompassing "snacking" label to a category-leading "confectionery" brand.
For Borgat Gummy, Jules focused on specific strategies: 1) improve overall Borgat Gummy consumption by shifting focus towards 175g Tubs over its trial-size 15g Sachets in order to maximize the portfolio; 2) enhance consumer value by upgrading the Tubs packaging format with a premium-looking industrial design that was developed in-house; 3) simultaneously initiate a packaging restage by improving the look and feel of the entire range; and 4) support the restage with additional on-shelf and off-shelf visibility by inspiring merchandisers to deliver best-in-class work through a trade display contest.
With these strategies, he grew the Borgat® mother brand ahead of category for two consecutive years, with strong year-on-year growth of 126% in 2013 and 137% in 2014. He also achieved highest ever shipments in FM2014 (from 120 to 185 tons, 154% vs. YA). This catapulted Borgat® to be the first 100 Million-SR brand ever in the company history. In addition, the Tubs format quadrupled in sales – from 257 tons to 1,101 tons shipment – catapulting Borgat Gummy Tubs to be the biggest- and fastest-selling SKU franchise in company history, even surpassing the trial pack-size (15g sachets) for the first time in 2015. He and his team worked to achieve this while maintaining healthy growth across all other pack-sizes.
For Haweek®, the challenge was to transition the biscuits portfolio away from Borgat® into a new franchise and launch this new brand without disenfranchising loyal users. He supplemented launches with information drives, implemented roving sampling activities across supermarkets to encourage trial, and deployed secondary displays in the form of stands for added in-store visibility.
The launch reached incremental sales of 5.9MM during its 2015 "Phase 1" transition year, contributing +5% growth to total House Brands in 2015 vs. YA. In addition, the non-transitioned biscuits portfolio accelerated from 11.6MM to 16.5MM (42% growth) that same year.
Another challenge for Jules was to fix the stagnating growth of Dandormah®, their mature water-based iced lollies brand (producing more than 1 million tubes per day). To address this challenge, he had to rationalize the stagnating SKU's that 'distract' the production cycle and reduced Dandormah's portfolio from seven to just two SKU's (Icepops bags and Jelpop jars). He then fixed the visibility in modern trade by launching Dandormah Icepops Supermarket box augmented by a "Stay Cool for School" campaign. Because of these, he turned around Dandormah sales – reversing its decline and bringing the brand back to above 30 Million SR in sales (from a low of 29.2MM SAR in 2013 to 36.5MM SAR in 2014, 125 index vs. YA).
Jules worked his way up from being one of six Brand Managers in the company to eventually becoming the company's Head of Marketing after six years of hard work, grit, and solid results for the company.
---
Ma. Isobel Lacsamana
Country Marketing Manager, Home Care & Oral Care Philippines Procter & Gamble Philippines, Inc.
Mansmith YMMA Awardee for Marketing Management
As the youngest Country Marketing Manager in P&G Philippines, Ice leads the Home & Oral Care sector (Joy, Oral-B, Ambi-Pur), a diverse portfolio with vastly different category and consumer challenges. Over the past two years, Ice led the team in delivering breakthrough results: achieving double-digit growth across businesses, becoming the fastest growing category-country-cluster in P&G Philippines and within Asia-Pacific region for Home & Oral Care.
Ice knew that the key to taking on this highly complex portfolio was to establish a clear understanding of what the Filipino consumers needed and defining the biggest drivers and sources of growth across businesses—ranging from a) driving continuous category growth for Joy, while protecting the brand from encroaching local competitors; b) overhauling the business model for Oral-B from globally-adapted strategies to be more locally nuanced to Philippine consumer/category dynamics and shopper behaviors; and c) setting up the right 'start-up' business model/marketing approach for Ambi-Pur, where the category in the Philippines is severely underdeveloped.
The Joy challenge has always been a story of continuous category growth. Through an in-depth portfolio and business model review, Ice helped uncover untapped growth opportunities which led to: 1) a deliberate approach to grow the Antibacterial segment behind strong communication and trial programs, as well as credentialing partnerships with the Philippine Society of Microbiology and ABS-CBN to co-develop Pamilya On Guard; 2) reinvigorating core growth with stronger urgency on bar residue and better value communication vs. bar; and 3) turning around local trial programs from low-ROI vehicles to one of the single-biggest penetration drivers for the business.
Ice also led a regional analysis framework to uncover huge hyper-localized opportunities, which has since been reapplied to other categories within P&G Philippines and throughout P&G Asia Pacific.
For Oral-B, the challenge was to turnaround a business which was in the midst of a two-year slump. Ice developed an in-depth analysis and championed the business model transformation for the toothbrush segment to truly win in the Philippines. This led to significant changes in portfolio line-up, design and pricing, and strong investments in meaningful product innovation in the slim bristle segment and marketing model changes. To help establish Oral-B's equity in the Philippines, Ice launched the "Maybe It's Your Toothbrush" campaign and worked with the UP College of Dentistry to co-develop the Smile Pilipinas movement, with the intent of educating Filipinos to improve their oral health.
Ambi-Pur, on the other hand, demanded a unique start-up and entrepreneurial approach. Ice focused the team on core channels and consumer segments relevant to the Car and Air category such as the hardware and convenience stores, and the male segment. This meant highly focused and effective efforts to explode the category, including 1) the launch of an 'after-tobacco' SKU; 2) key partnerships between Waze & 7-Eleven, leading car owners to the nearest 7-Eleven store; and 3) brand activations during key periods (long weekends or national holidays) to increase trial.
All in all, the numbers speak for themselves. Beyond the business results, however, perhaps the true mark of success is how a lot of the foundational thinking and framework has been reapplied as key models on go-to-market and category growth strategies to teach other brands & businesses on how to win over the hearts and minds of their consumers across P&G Philippines and Asia-Pacific.
---