---
Andrew Lawrence Alianan
Marketing Manager of North Ridge Foods
Mansmith Young Market Masters Awardee 2021 for Export Marketing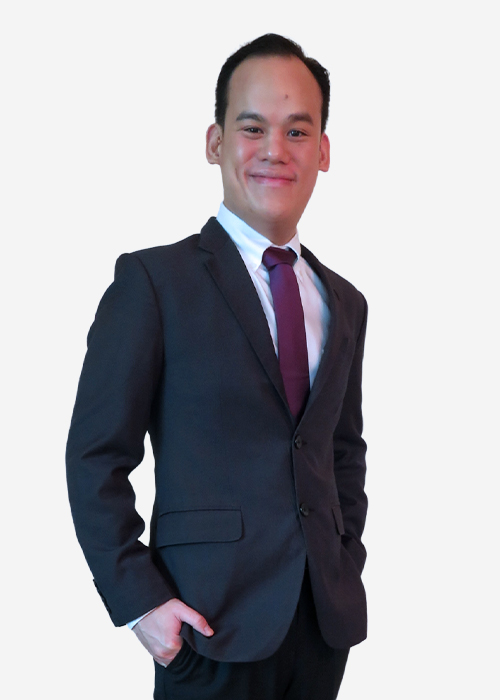 North Ridge Foods Inc. (NRFI) is an importer, wholesaler, and indention company operating within the Filipino FMCG export industry. As the International Marketing and Distribution arm for many popular Filipino brands, it maintains a stronghold in North America and services over 4,000 accounts worldwide, representing more than 40 exclusive Filipino brands.
Drew Alianan was at the helm of this milestone as NRFI's marketing head. Championing a spirit of collaboration and innovation, his leadership has enabled the company to embrace a full-service consolidation-export and marketing hybrid business model, an industry first. With his expertise and experience in marketing and brand management, he has been instrumental in taking NRFI's focus from simply being business to business to meeting consumers where they are. Besides his leadership in NRFI's marketing efforts, Drew wears many other hats within the company.
He helped spearhead the company's shift to automation and streamlining business, which has yielded an 80% increase in process efficiency and order fulfillment. He was also an integral part of the team responsible for bringing Filipino brands into more mainstream North American chains such as Walmart, no doubt a pipe dream for many local brands.
During the COVID pandemic, NRFI operations have remained unhampered, thanks in large part to Drew at the helm of NRFI's COVID response team. More so, as marketing head, he has worked tirelessly with suppliers and partners to overcome production issues, helping shift focus from branded to tolled products. This maneuver has driven the company's growth amidst a global crisis. With his collaborative and innovative brand of leadership along with his passion for marketing and teaching, Drew continues to drive North Ridge's success, as he has done so in recent years.
---
Mark David Alvarez
Managing Director – Philippines of InSites Consulting
Mansmith Young Market Masters Awardee 2021 for Insighting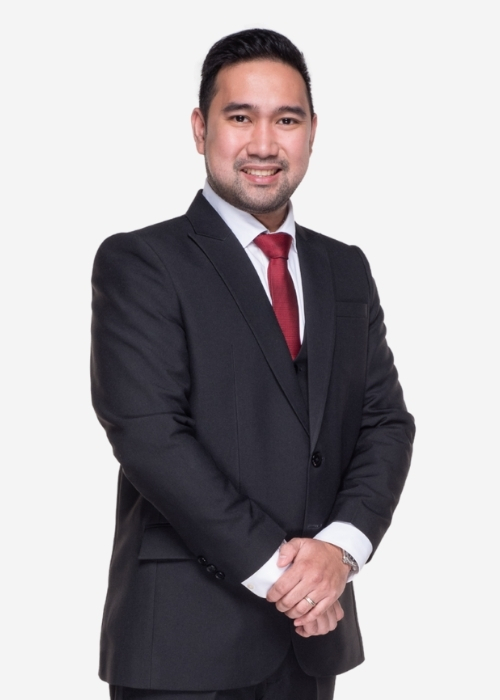 Mark Alvarez has championed customer centricity across the different roles he assumed all throughout his market research career. As gatekeeper of customer knowledge and insights, he has supported different companies to have better customer understanding to inspire product innovation, proposition development, and build brand & customer relationships.
He is currently the Managing Director of InSites Consulting's operations in the Philippines, a Next Generation Insight Agency, empowering consumers and employees to shape the future of brands. As a nimble and youthful organization, they continue to promote and embed the Design Thinking approach of building personas, mapping customer journeys, ideating and doing UX and testing which is becoming more and more infused into the new ways of working across businesses – best delivered and executed through insight communities – giving the customers the driver's seat to co creation and solutioning. They work for a third of the world's best brands and have more than 50 awards for innovation, including the most innovative market research agency globally (GRIT). And in the span of 2 years, he has built a solid 13-member team and continue to expand to support our growing list of clients within the Philippines and APAC.
Prior to his leadership role with InSites Consulting, Mark served as Head of Customer Strategy, Insights and Market Intelligence at AXA Philippines. During his time with AXA, Mark pioneered the set-up of the first insight community in the insurance industry, called MyAXA Cafe. The community initiative won the Silver Award at the Efma Accenture Innovation in Insurance Global Awards 2018 (Customer Experience & Engagement Category) – Paris, France as well as Alida's Asia Pacific New Community Visionary Award 2018 – Sydney, Australia.
---
Camille Steffi Ang
Group Manager of Marketing and Demand of GrowSari
Mansmith Young Market Masters Awardee 2021 for Marketing Management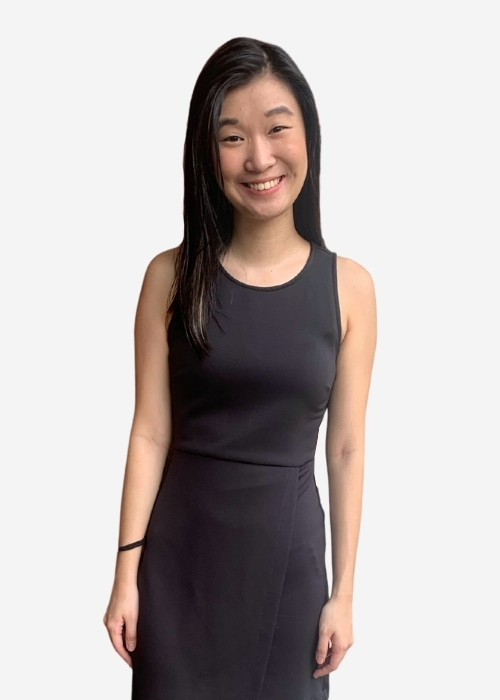 GrowSari is a Manila-based service platform catering to the Philippines' over one million sari-sari stores, outfitting them with both the infrastructure and tools they need to transform themselves from simple FMCG outlets to comprehensive service hubs for the nation's grassroots communities.
As the Head of Marketing and Growth, she had to power through the challenges of a fragmented network, the presence of competition, and the lack of openness of users in using the app–all during the pandemic–and overcome them to build a big and beloved brand from the ground up and hit its highest active store count of 50,000, which was a 10x growth since she got on board.
Using the principles of brand management, she increased their customer reach (53,000 organic likes) and brand equity scores (4.5 out of 5). Under her leadership, she built an in-house marketing team that handles both media / channel strategy, as well as a creative agency that supports all our priorities across the business, allowing them to roll out 2 major campaigns a week, with a turnaround time of less than 7 days from brief to execution. She has also set up a cost-efficient and scalable way to acquire sari-sari store owners digitally, growing 5x in weekly new stores with a cost per lead that's 30% of what it was back in January 2021.
All of these have allowed Growsari to bounce back and continuously grow amidst the pandemic, because they have built a strong brand that genuinely understands and cares for customers, while ensuring they deliver the right, relevant communications to drive specific objectives founded on strong insights, a sound strategy, execution excellence, and a data-driven mindset to constantly optimize and track.
---
Cherrie Atilano
Founder of AGREA
Mansmith Young Market Masters Awardee 2021 for Advocacy Marketing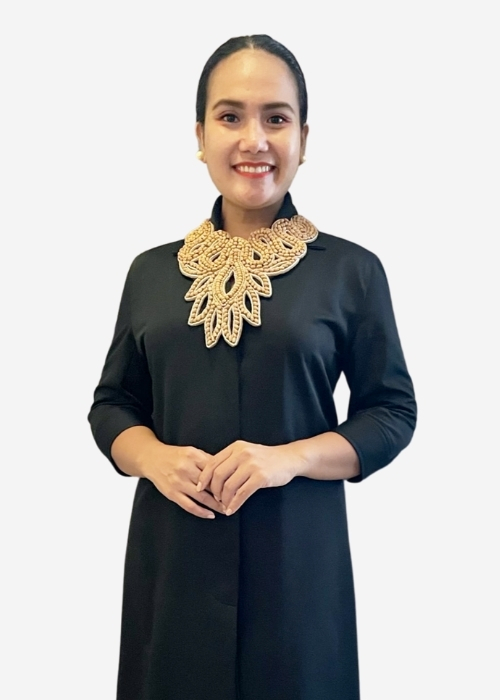 Cherrie De Erit Atilano is the Founding Farmer, President and CEO of AGREA– an agriculture-focused and for-purpose inclusive enterprise anchored on Ecology of Dignity.
She has 22 years of impact and expertise in food and agriculture. She is a radical optimist, a dreamer and a true believer that Filipino farmers are world-class. She has been traveling the world as an advocate and inspirational speaker, especially on her advocacy for global food security.
AGREA aims to develop a living model of a replicable "one island" economy, founded on sustainable agriculture, livelihood programs, environment, community-based tourism and quality education of the children of farmers and fishermen. She is also a co-founder of HATIENDA Holdings Inc., an agri-tourism and agri-processing space to produce Filipino agricultural products for the local and exports market. She started working with the farmers at the age of 12 by teaching them sustainable ways of farming that she read from a book.
In 2020, with the global challenge of COVID-19 pandemic, Cherrie and the AGREA team are leading the Move Food Initiative in the Philippines. The initiative facilitates in bringing food on the table – both at the producers and consumers end. Given the quarantine situation – food producers are having a hard time to bring and sell their harvest to the market, while consumers are also challenged in ensuring food supply for their families. Move Food Initiative is mobilizing food producers, and ensuring a sure market for their products – through facilitating market link to consumers in villages, subdivisions, condominiums, and Local Government Units.
As of June 2020 – with Cherrie leading the Move Food Initiative, the organization has moved: 164,007 kilos of fruits and vegetables; delivered these to 68,427 Filipino families; helped 8,331 Filipino smallholder farmers, and partnered with and donated 4,594 kilos of food to 10 kitchens feeding frontliners.
---
Mariel Chavez
Brand Director of Procter & Gamble
Mansmith Young Market Masters Awardee 2021 for Brand Management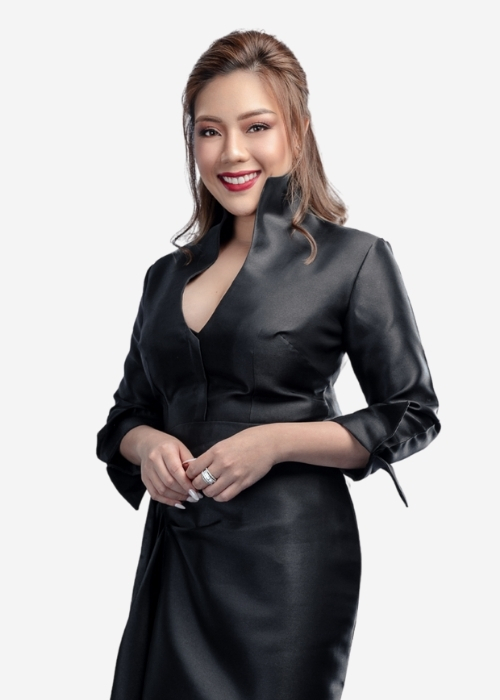 Within 4 years of joining Procter & Gamble (P&G), Mariel has covered both regional design (APAC Tide, based in Singapore) and local market delivery (Downy, based in the Philippines). In these roles, she oversees the business model, brand design, communication strategy, and full P&L of the business, while also driving growth for the brand fundamentals, campaigns, initiatives, and go-to-market strategies in the markets.
Mariel's versatile leadership and ability to turn different business challenges and consumer opportunities into relevant actionable initiatives have created sustainable s-curves for the businesses she has led. She culminated her three-year Tide stint with a three-peat growth progress highlighted by the premiumization of Tide into what is now known as TIDE PERFECT CLEAN – an unprecedented move for the world's #1 detergent and longest standing laundry brand in the Philippines. Anchored on a disruptive consumer insight, it was a daring strategy in making the product irresistibly superior, requiring a significant pricing premium.
Today, Mariel continues to break barriers leading Downy Philippines, the biggest Downy market in APAC. As the category leader, the challenge of growing the business further can be prohibitive and the current pandemic headwinds just exacerbated this. Notwithstanding, Downy has gone against expectations, with the business growing in the highest-ever shares and sales despite being categorized as a non-essential consumer good. She was able to do this by being bold in challenging the status quo.
Whether a challenger brand or a category leader, she has been able to unlock new vectors of growth from the brands' otherwise established business models.
---
Mar Angelo Corazo
Global Digital Marketing Manager of Unilever Foods & Refreshments
Mansmith Young Market Masters Awardee 2021 for Digital Marketing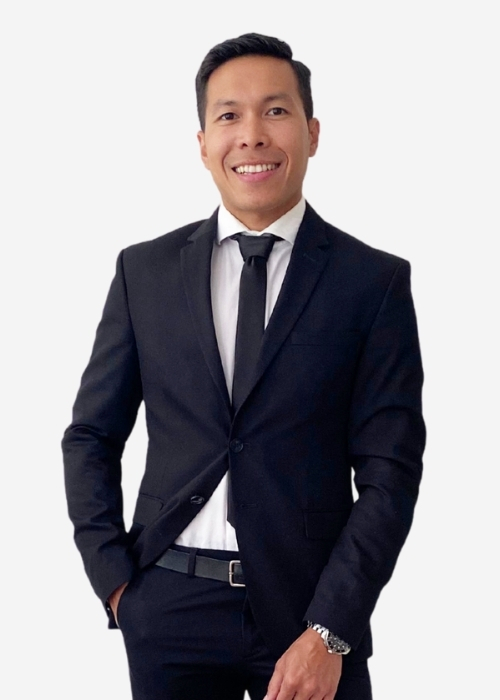 Mar Corazo is a global Filipino marketer with a strong track record in driving high-impact, purpose-led brand campaigns. As Global Knorr Digital Marketing Manager, he led the biggest campaigns for Unilever's biggest food brand. He has modernized the 183-year old brand Knorr and is now the company's most-visited brand online.
Mar spearheaded Knorr's biggest purpose campaign to-date, Eat For Good: Change the World By Changing What's On Your Plate, which created impact, from talkability via multiple PR features to behavior change via a pioneer recipe platform that transforms popular meat recipes into healthier plant-based versions. He led the development of the most successful and most-shared social campaign from the brand's biggest market in terms of retail sales (USA) and was also the project lead for Knorr South Africa's Plate of the Nation campaign, bringing better balance to South Africans' plates via more diverse and plant-based meals. This achieved phenomenal results leading to the highest double-digit sales growth in Knorr South Africa's core business.
Together with WWF, Knorr launched the Future 50 Foods Report, a collection of diverse plant-based foods around the world that have high nutritional value and lower environmental impact. Through fun quizzes and engaging listicles and a partnership with BuzzFeed and Tasty, people learn more about the health and environmental benefits of spinach, moringa, quinoa, fonio, jicama, red cabbage, and more.
At the start of the global pandemic in 2020, Mar developed Knorr's record-speed COVID-19 response communications by creating the strategy for all markets and orchestrating the various executions for Knorr to live up to its mission of getting people around the world to, more than ever, eat better. This contributed to Knorr's outstanding retail business results that ended the historic year of 2020 in double-digit growth globally.
---
Marie Ces De Guzman
Digital Marketing Manager of Primer Group of Companies
Mansmith Young Market Masters Awardee 2021 for Digital Marketing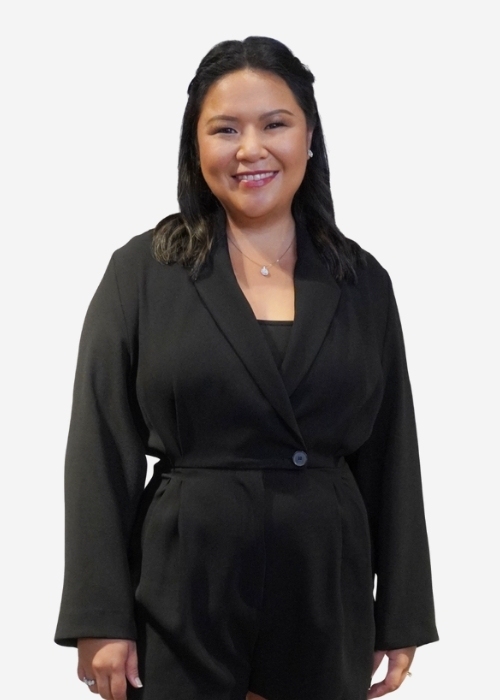 The Covid-19 Pandemic has greatly impacted the retail industry with physical stores being closed and inaccessible to customers due to Lockdowns and health concerns. Primer Group, with its 50+ brands and 13 concept stores with over 300+ brick-&-mortar stores, needed to pivot and Patet de Guzman who played a critical role in ensuring to sell sufficient products online to have enough cash flow for the company to operate despite several weeks to months of lockdown.
Following the WHY-WHO-WHAT-HOW model, each strategy she implemented starts with building an OGSM (objectives, goals, strategies, measures) to ensure targeting the correct consumers to achieve the success and efficacy of each campaign. She also strengthened their customer-centricity and implemented email marketing strategies to push the middle funnel down to a close. Aside from these principles, their ecommerce was enhanced with performance marketing using Facebook Collaborative Ads, Google Ads, Marketplace Solutions (Lazada Sponsored Solutions and Shopee Search)– attracting a highly relevant audience.
Being part of the Digital Team of Primer Group since 2015, Patet has been spearheading the improvements in Primer Group's digital marketing from leading the capability building of her team to Primer Group becoming a Facebook Marketing Partner last February 2021, a proof of the Digital Marketing excellence that her team delivers across its campaigns
Started with building online presence on social media through content strategies and social media management and awareness ad campaigns, Patet has created an overall structure of Primer Group's owned digital platforms. All her efforts led to the 400% growth of eCommerce with campaign ROAS from 0.4X-6X to an average of 22X to a high of 92X.
Patet is now starting to expand her footprint throughout the different regions starting with Indonesia, Malaysia and Singapore.
---
Jan Oliver de Leon
Academics & Services Director of Dr. Carl E. Balita Review Center
Mansmith Young Market Masters Awardee 2021 for Service Marketing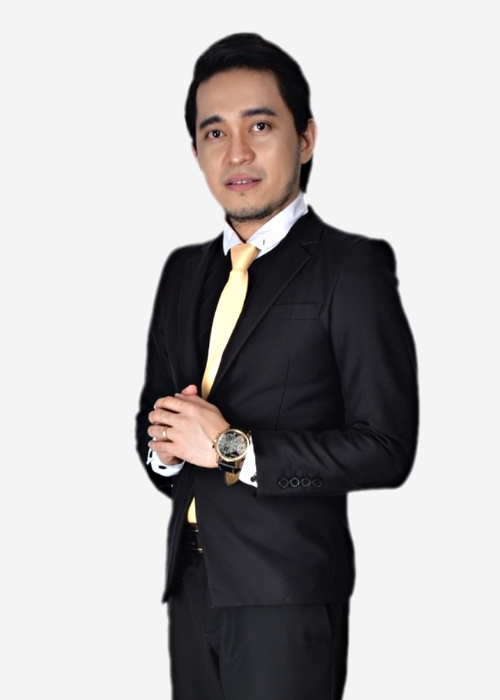 Dr Carl Balita Review Center (CBRC) is the Philippines' leading and biggest review center for professional test preparation. It is the first and the only review center to be ISO Certified and Hall of Famer in various categories in the Franchise Excellence Awards of the Franchise Asia including Best Overall Marketing.
As the Academics & Services Director, Dr. Jan Oliver de Leon created the Strategic Marketing Management Framework of CBRC where they successfully innovated into an online platform. From 6 review programs before the pandemic, CBRC now offers 25 review programs; from classroom to modular online review, CBRC now offers the Omni-Modal Review program with virtual classroom, mobile application, website, podcast, live lectures through the Digital Review Exclusives and CBRC even created their own learning management system. Aside from these, CBRC diversified in the virtual events services space and launched CBRC VICE.
---
Krystle Anne Enriquez
Partner of CBR, Inc.
Mansmith YMMA Awardee for Digital Business Building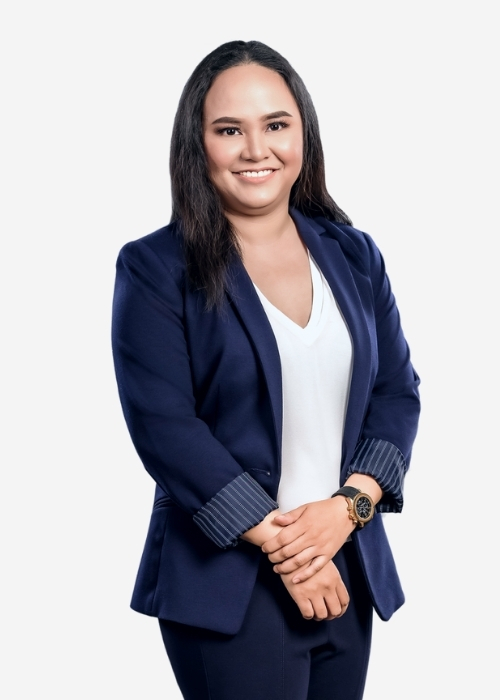 The pandemic brought the world to a halt, affecting families, businesses, and even essential services. While most businesses were focused on surviving, EntropiaCBR retained its sights on growth and success. Kaye Enriquez introduced a process that allowed them to keep pace with clients' needs during the pandemic and leverage on the new normal currency: speed. She introduced LEAP: Learn, Execute, and Adjust quickly in order to Progress. LEAP breaks away from linear thinking, and embodies a sprint process. Inspired by how fintech or Silicon Valley companies operate, they lived and breathed the philosophy of "progress over perfection".
Kaye has also cultivated the right culture to fuel growth. People propel companies to grow and this is where culture matters. She focused on 2 key growth mindsets to influence and guide behavior: 1) have a builder mindset to be in a constant state of evolving, tinkering and creating and 2) have a data-driven mindset to extend use of data beyond strategy development by integrating data into other facets of the business such as creatives, journey mapping, production/development, and even operations.
Lastly, to improve the strategic thinking process, she built the 'Be Clear, Be Different, Be Relevant' framework that pushed the thinking beyond looking at learnings and insights for category, brand, and customer by looking at their intersections to derive brand opportunities, points of differentiation, and relevance anchored on data.
With this formula, EntropiaCBR was able to adjust to an agile work from home setup within the first month of the lockdown, allowing us to provide value and services to clients while other agencies were still adapting. This led to the company being able to grow by 47% in 2020, despite the pandemic.
---
Kim Frances Lato
CEO, Founder & President of Kimstore Enterprise Corporation
Mansmith Young Market Masters Awardee 2021 for Entrepreneurial Marketing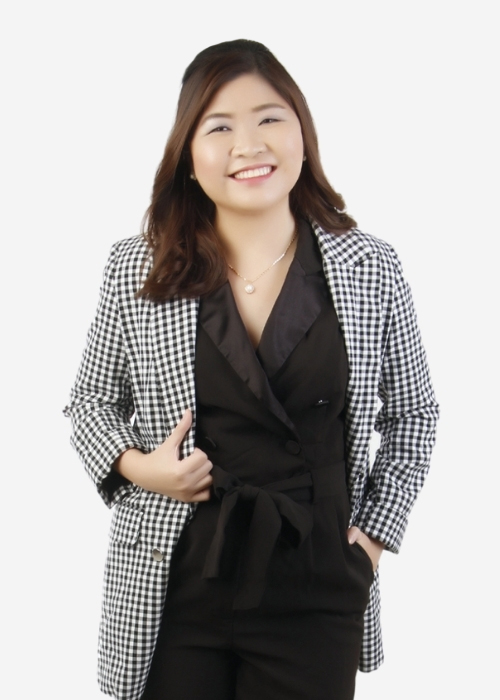 Kim Lato's journey in building an ecommerce empire started when she founded a now 15-year old ecommerce Business, Kimstore, when she was 18 years old.
Her love for photography and blogging paved her way in discovering her deeper mission. It all started with her need for a camera lens while browsing through Amazon: an idea sparked. This powered her to use her interests in building an enterprise by selling photography accessories while using her blog on Multiply back then. She established the business way back in 2006 and as a visionary, she was able to see the future that is online selling or e-commerce. Started with the now defunct online platform Multiply, she was able to grow her network up to 3 million now in Facebook alone. Up to this date, Kimstore heavily relies on social media marketing and email marketing. They make use of Facebook's paid ads, Instagram ads, and Google's search engine marketing.
Kimstore is a customer first company which highly values the needs of their consumers and improves their products and services through social listening and surveys. With this, they were able to launch the "Inaanak Wishlist", improved their operations and offered new services like same-day delivery, resellers program, and their own VIP program.
Today, Kimstore is the pioneer of the ecommerce Industry in the Philippines and has been providing Filipinos quality but affordable gadgets and consumer electronics that they need and might help them uplift their lifestyle. Started with 10-20 employees in 2016, they are now employing 200+ professionals. In terms of revenue, the company grew 48% in the last 3 years.
---
Marvin Jeffrey Tiu Lim
Chief Growth and Development Officer of Mega Global Corporation
Mansmith Young Market Masters Awardee 2021 for Marketing Management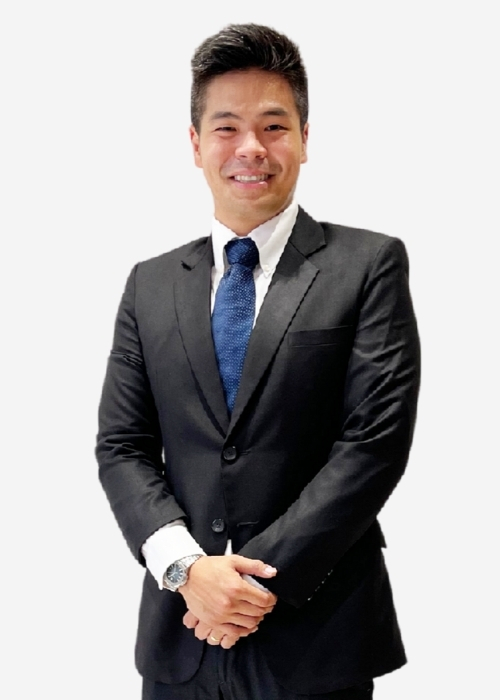 As the Head of Marketing for Mega Global Corporation, it is Marvin Tiu Lim's responsibility to lead their flagship brand Mega Sardines to a dominant market share and bring their newer brands to the next level. At the same time, it is his responsibility to fulfill the ultimate purpose of their brands and company– to improve the lives of many Filipinos and help in nation-building through quality, nutritious and innovative products.
Since the last quarter of 2015, Mega Global has taken over the market leadership in the sardines category, beating competition who have been in the industry for many years. Since then, Mega Sardines has held its fort and continued to grow its shares in the category. Marvin led the team to achieve milestones in 2019 starting with the launch of major campaigns and the celebration of the first-ever National Sardines Day with the objective of increasing market share and gaining a strong foothold of market leadership.
On the other hand, Marvin was also tasked to grow their challenger brand Mega Tuna through relaunching it to a younger target market as a delicious and delightful food that one can enjoy best without feeling guilty. The rebranding of Mega Tuna, with its bigger flakes, richer flavor, and better taste, resulted in +14% growth in sales volume.
Although the year 2020 turned out different from what Marvin had expected, he continues to lead their company by stepping up their digital investments and developing content that is relevant. With these digital platforms, they have found new ways of communicating with consumers and ensured that their products are available across all touchpoints including e-commerce.
---
Gian Louis Yap
Brand Director of Procter & Gamble
Mansmith Young Market Masters Awardee 2021 for Brand Management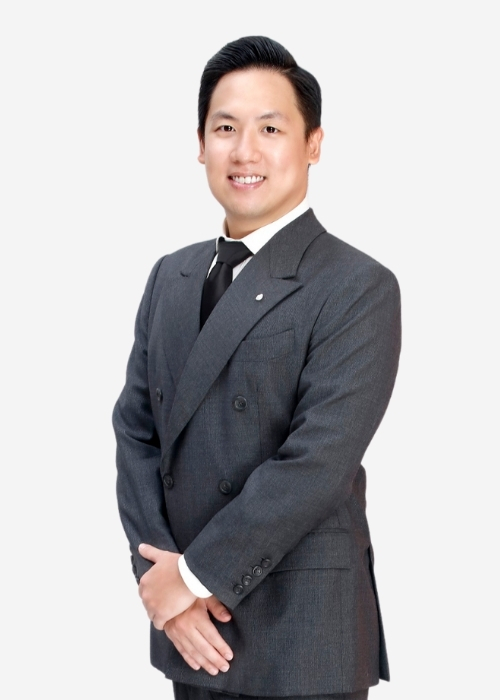 Gian Yap is the mastermind behind Safeguard's innovation plan, communication blueprint and portfolio strategy. He conceptualized the next exciting product launch and modernized the language of the brand while staying true to its iconic heritage.
Gian delivered 3 consecutive years of growth for the first time in a decade, thus, resulting in being the biggest brand in P&G Philippines. What he did is to focus on two key objectives: 1) find new benefit spaces that can fuel the growth of the core base bar business, and 2) be the thought leader and first mover in educating the Filipino consumer on hand hygiene and adoption of new forms.
On being the force for growth, Gian saw an opportunity to introduce new forms to the market. Filipino compliance to proper hand washing is unfortunately still very low (only 2/10 Filipinos washing their hands properly with soap and water). He saw the potential to reinvent handwashing from a boring, mundane task to a fun activity through growing the nascent
hand soap category. Offering an irresistibly delightful wash with the Safeguard hand soap products, the hand soap category has close to double growth in the past two years.
On being the force for good, Gian has led several programs such as the #SafeSchool and #SafeWash advocacy programs which educate Filipinos on proper hand hygiene as a first line of defense to sickness causing germs and providing facilities and supplies to institutions in need. He has also pioneered best-in-class public-private partnership programs such as the Bida Solusyon sa Bahay sa Covid19, hailed by the Department of Health as the gold standard for public-private partnerships.
Gian showed courage in identifying what needs to change to bring Safeguard into the present time while not losing its equity.