Ana Aboitiz-Delgado
Senior EVP and Director | UnionBank of the Philippines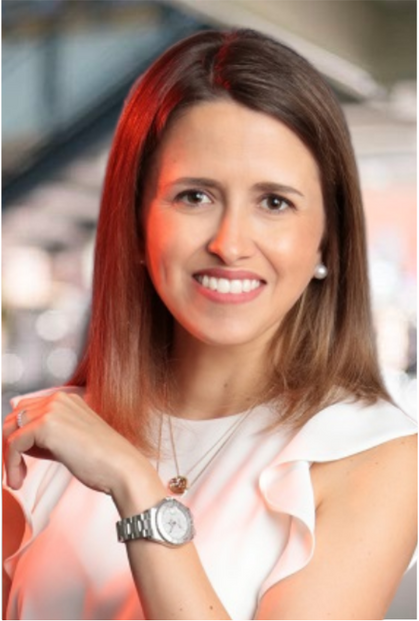 The objective of marketing is to deliver products and experiences that uplift people's lives. This is the purpose that drives Ana Aboitiz-Delgado, Chief Customer Experience Officer and Chief Digital Channels Officer at Union Bank of the Philippines, to change the game in banking through innovation and developing human-centered customer experiences. Ana is obsessed with fixing things and is constantly looking for new ways to make lives better.
Under her leadership, Union Bank of the Philippines introduced new and game-changing banking experiences to the market. In 2017, UnionBank launched the first fully-digital branch in the country. The multi-awarded digital branch, called The Ark, has transformed branch banking from a place that simply processes transactions to a venue that brings our customers together for advisory conversations and hosts collaboration events with communities UnionBank serves. She also led the bank into designing and building a mobile and online retail banking platform from scratch. UnionBank was the first local bank to allow customers to open accounts through a mobile banking app, offering a completely digital banking experience before digital banks proliferated the country. Ana graduated Magna Cum Laude with a Bachelor of Arts in Art History from Boston College and obtained her Master's Degree with distinction in Business Administration from New York University Stern School of Business in 2010.
Gary de Ocampo
Former President | KANTAR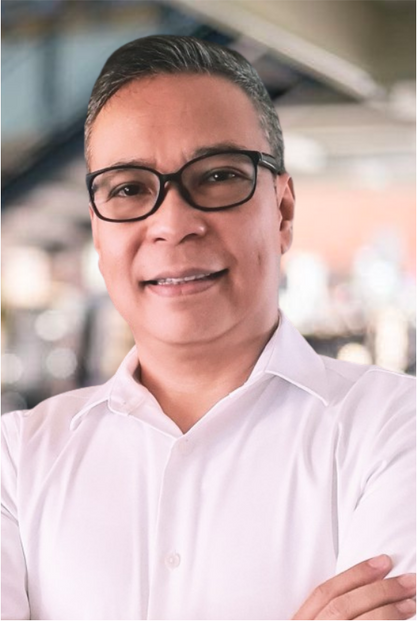 Gary de Ocampo was the former President of Kantar Philippines, Inc., and Managing Director of its Insights Division.
Gary has been, for more than two decades, in the business of helping their clients formulate human-centric growth plans with applications to brand strategy, in-market brand guidance, innovation, creative development, media strategy, commerce and customer Experience.
These client organizations span a variety of industries – fast-moving consumer goods, food service, banks and financial institutions, healthcare, telecommunications, automotive, government and NGOs.
He has managed the impact on the local business of several global mergers and acquisitions where he has learned and employed various approaches to leadership, organizational culture harmonization and rebuilding, people coaching and mentoring, strategy planning and implementation as well as turning around business decline back to sustainable growth.
He was with the Department of Finance of the Republic of the Philippines before joining Frank Small & Associates where he rose from the ranks until he became President and Managing Director of TNS Philippines in 2008, which eventually merged with Millward Brown and Added Value in 2016 to form the Insights Division of Kantar. He also served as president of the Marketing and Opinion Research Society (MORES) in 2009.
Samuel L. Po
Founder and CEO | JS Unitrade and Marco Polo, Ortigas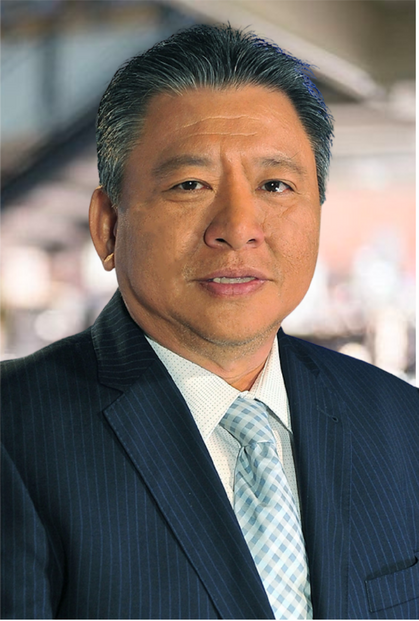 Samuel L. Po is the founder and President of JS Unitrade Merchandise, Inc. He became entrepreneurially-savvy working in his parents' small bazaar store during his school holidays while growing up in Iloilo City. Seeing the success of some of his classmates' families, and also the fast-paced business in Manila while accompanying his dad on buying trips, he decided early on that he wanted to play in the big leagues. He decided to move to Manila for college, despite limited resources and not having friends in the big city and dabbled in different businesses after graduating while working a second job. In 1990, he first entered the consumer goods industry by introducing good quality and affordable baby diapers to the market.
He has weathered the Asian Financial Crisis, which crippled his importation business, faced a lawsuit from a major multinational competitor, that threatened to close down his company, and numerous other challenges, to build his company and brands to where they are today. JS Unitrade has grown to be a leading fast-moving consumer goods company in the Philippines with distribution reach nationwide for market leading brands, such as EQ Dry & EQ Pants Baby Diapers, Caress Incontinence Care, Charmee Feminine Protection and Nursy Baby Wipes. 
Samuel has also decisively entered property development through Xin Tian Ti Development Corporation, opening the mixed-use Marco Polo Ortigas Manila office and hotel development in 2014.