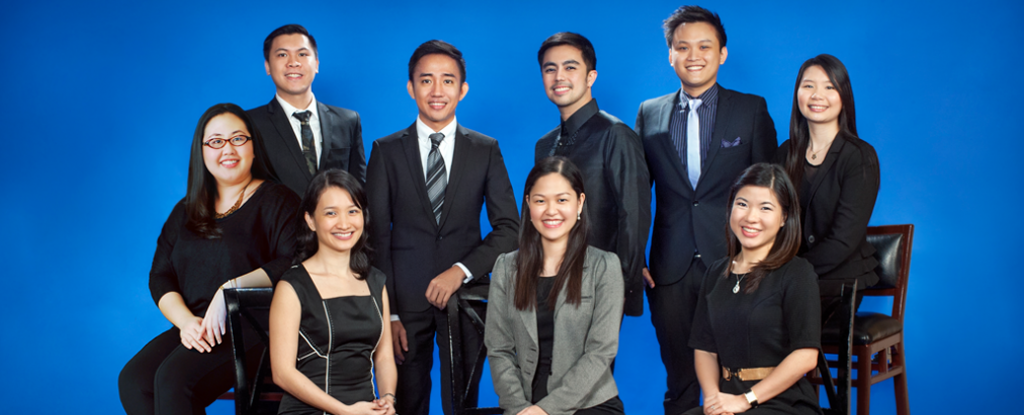 Meet the Awardees
---
Bea J. Atienza
Regional Digital Strategist Commonwealth (McCann Shanghai)
Mansmith YMMA Awardee for Digital
Bea set up MRM Manila's Strategic Planning team and established digital strategy standards within the agency. She steered creative output to generate 100% client retention from 2011 to 2013. She led strategy development for all new business pitches and current clients. During that period MRM doubled its revenue from the previous year (a record growth year). Bea was a driver for MRM's business growth both within MRM Asia-Pacific network and within local McCann office. To help accelerate digital growth across Asia-Pacific, Bea assumed a digital strategy consultancy role to support regional MRM offices. Bea brought in her digital acumen and strategic brand instincts to enable MRM to present a digital platform strategy that would build Nescafe's brand and business. They focused on increasing and sustaining fan engagement. She created the strategy and architecture for Nescafe Points, a long-term social CRM program that encourages fans to engage with the brand community's activities. She also proposed the creation of Nescafe Insights, a research application inside the community that surveyed the coffee consumption and digital engagement behavior of the community. Nescafe grew the community to become the Philippines' largest fanbase ever since 2011 and now at over 2 million fans. Mashable included Nescafe as one of the brands with top engagement in the world. The community strategy paid off in loyalty metrics with 97% of Nescafe Insights respondents saying that they were more willing to drink Nescafe as a result of digital engagement. Nescafe sales rose by 9.2% during the period when Digital was at the forefront of its marketing activities after the Points launch in 2011. As of 2012, Nescafe retained its category leadership with 65.7% market share. Bea's team led strategy for MRM's award-winning case studies, one of which is KitKat. The Facebook community grew from roughly 647,000 to 2 million. Facebook monthly engagement rate peaked at 76%, paving the way for Kitkat to become the third top brand page in the Philippines. Everybody Break Now and The Break Movement became the center of integrated communications, which pushed Nestle Kitkat to become #1 in the highly competitive imported sweets category. Another case is the Royal Facebook fan page. They successfully grew its virtual barkada by 239% within 12 months. The Royal fan page monthly engagement rate soared to 24% – 7 times the average for brand pages of the same size (3.3% monthly). High engagement rates were sustained year-round at 14%. Royal registered the highest recruitment and preference in 5 years, with 60% of tweens habitually drinking Royal, and a 13% rise in teens who named Royal as their favorite drink. Bea's achievements were recognized by Campaign Asia in 2012. She received the only Gold award for Asia Pacific Account Person of the Year, a category that recognizes account managers and strategic planners, for her contributions to the industry and MRM's massive growth. She was also awarded as MRM's Rising Star at the 2012 McCann WorldGroup global awards for individual talent and highest-performing campaigns. Bea is an internationally awarded digital planner with a proven track record in leading ad agency clients to grow brands and business through innovative digital insight and strategy.
---
Jaryd Luke T. Chan
Regional Brand Manager Procter & Gamble
Mansmith YMMA Awardee for Brand Management
In the past two years, Jaryd has been building a diverse range of P&G brands across Southeast Asia. As Safeguard Philippines Assistant Brand Manager, Jaryd led the team to create marketing plans that successfully grew Safeguard share in spite of immense competitive pressure. Together with creative agency partner Ace Saatchi, Jaryd led the team to drive superiority on Safeguard behind claim of "Round-the-clock protection against skin germs unlike other ordinary soaps." This helped the brand exceed expectations by growing value share by 2.7% from Jul '11 to Jan '12 and with competitor losing value share during this 6-month period. On top of this, Jaryd led the launch of Safeguard Ivory White Care variant to address the misperception that Safeguard is harsh on skin by driving the benefit of "Helps prevent skin irritation caused by germs." This variant reached 47% higher sales than P&G internal target to become Safeguard's 3rd biggest variant after less than 6 months in market. Behind these plans, Safeguard sales grew 2x faster vs. target growth rate for the full fiscal year Jul '11 – Jun '12. Transferring to his new role as the Bonux Regional Brand Manager, Jaryd took over the successful launch of Bonux in Philippines and made the brand even bigger. Together with creative agency partner Leo Burnett, he led the development of marketing plans with 3 critical elements: 1) Core Bonux 3-in-1 benefit communication, 2) music marketing and 3) new Lavender and Lemon Twist variant launch. With all these, Bonux was able to drive affordable innovation in the previously basic 5-peso segment. The brand almost doubled its already high value share from 6.1% in Dec '11 to 11.3% in Jun '13. For FY12-13, Bonux sales grew at 42% vs. previous year and volume grew at 36% vs. previous year, which were the fastest growth rates in a very mature laundry category. After his Bonux stint, Jaryd moved to his new role as Regional Brand Manager for Dynamo liquid laundry detergent and Ariel laundry detergent. Specific to Dynamo Malaysia, he led the development of intervention plans that made the brand reach market leadership of entire laundry category for value shares over a 6-month period for the first time in at least three years. Six-month value share of Dynamo grew 8.9% between Jan '13 until Jun '13 and Jul '12 until Dec '12 to take away market leadership from competition. For Ariel Philippines, Jaryd led the development of marketing plans that grew share despite aggressive launch of competition with volume share growing by 10.3% from Feb to Oct '13 and value share by 3.2% during the same period. Together with creative agency partner Saatchi&Saatchi, he led the development of marketing plans which drove Ariel superiority behind claim of "1 Ariel cleans better than 6 scoops of other detergents." Behind these plans, Ariel Philippines sales volume even grew 10.4% during the same period compared to previous year in spite of immense competitive pressure.
---
Magdalene Y. Lim
Country Brand Manager Procter & Gamble
Mansmith YMMA Awardee for Brand Management
Maggie played an instrumental role in defining the vision and strategy of Procter & Gamble's Dishcare business in Asia, as she accelerated the business in the Philippines to greater heights, qualified new launches into Asia's biggest markets, and advocated winning Philippine models for re-application to European and American subsidiaries.The journey began in 2008 when Maggie became responsible for Joy Dishwashing liquid in the region. Joy was growing healthily at an average of 7%, with the brand already holding undisputed market leadership of 45%. While this would have signaled success to others, Maggie was not satisfied and further investigated opportunities for growth through exhaustive market research. This unearthed the startling fact that 80% of Filipinos are using laundry bars for dishwashing as a cheap alternative, despite serious problems of encountering bar residue while eating. Inspired by the stories of the many housewives she has interviewed and their real stories of happy family meals being ruined, Maggie set to design the Bar Conversion Campaign which re-defined Joy's product superiority from "grease cleaning so dishwashing is easy" to "no residue so family meals are always happy". For the next 3 years, this campaign resulted in a series of "No Residue" TV commercials, usually timed with relevant seasonalities such as Christmas and Back-to-school to increase relevance to the housewives. In a short span of 3 years, Philippines Joy business has grown by +85% becoming the fastest-growing brand in Philippines P&G. Through sheer commercial marketing without any product innovation, Joy further reinforced its market leadership by reaching highest-ever shares of 55% then. More importantly, Joy served an additional 6 million Filipino families, making their family meals truly happier without any worries of bar residue. With this, Joy has established its strong undisputable heritage in the Philippine market as the core business in Asia, unlocking opportunities for expansion across the region. Hence, in mid-2011, Maggie took on the next challenge of identifying an expansion plan across Asia by bringing to life a disruptive and superior proposition versus entrenched competitors in other markets. Maggie proposed a phased-entry approach in Asia's biggest Dish markets, based on right to win with consumers, competitive advantage and financial launch costs. Maggie also designed business strategies for key markets in terms of launch model covering the brand proposition, product line-up and pricing, and marketing/sales mix. As a result, P&G Dish is set to expand into more markets in the next few years, on track for Joy to achieve #1 share leadership in the region by as early as 2016. All throughout the journey, Maggie has been a champion for Asia and sought ways to export our best-in-class practices to European and American markets. Maggie identified that Asia plays a unique role in contributing to the company's expertise in the Hygiene/Antibac portfolio. Inspired by the success stories of brands such as Philippines Safeguard, Joy/Downy Antibac, Korea/Malaysia Febreze, Maggie created a Hygiene marketing model and established an innovation pipeline for Dishcare globally, signaling an intention to win in the Hygiene benefit space across all regions, a first in the history of P&G Dishcare. By always championing the consumer and being passionately curious for more opportunities, Maggie has built a strong legacy in Joy Dishwashing liquid.
---
Grace M. Mendoza
Category Manager Merck Sharp & Dohme
Mansmith YMMA Awardee for Marketing Management
Grace started her career 12 years ago and spent most of her years in marketing, working for various companies before joining Merck Sharp and Dohme in 2010. She also had a short stint in sales before focusing her career in marketing.Grace is the Category Manager for the Skincare Brands of MSD Consumer Care. Contractubex was launched in the Philippines in 1996. It was the undisputed market leader for many years until competitor launched its advertising campaign in 2010. Contractubex launched its own advertising campaign in 2011 and successfully regained market leadership, spurred category growth and increased brand awareness and trial. Grace was able to double the sales and share of Contractubex in the past 3 years from 49% to 77%. Brand awareness has increased from a mere 10% to 65%. She attributes this success to the "Moving On" advertising campaign which focused on positive real women who don't let scars get in the way of living a confident, meaningful life. The brand ambassador Maricar Reyes spoke of how Contractubex has helped her move on from her physical and emotional scars. The TV ad surpassed the norms for ad recognition and brand linkage. Consumers liked the strong efficacy image which was very believable to them. More than just a TVC, she was able to grow the brand through her deep understanding of the consumers' behavior and leveraging this knowledge to develop communications and programs which capitalized on opportunities. Knowing the triggers for purchase was very important. Recommendations from family and friends emerged as the top driver for consideration and purchase. She used testimonials of real people as a vehicle for creating a bandwagon of people to endorse Contractubex. These testimonials were featured in thematic ads, TV segments, blog sites and a microsite in Facebook. Knowing and addressing barriers to trial was also a significant driver to the business. Consumers were hesitant to try Contractubex because it was expensive for them. It was crucial to build the efficacy image of the brand to improve value perception. She did this by being very visual about the functional benefit of the brand. The TVC freight clearly showed how Contractubex "lightens, flattens, softens" the scar. She encouraged consumers to post "before-and-after" pictures in Facebook. Sampling and promotions tied the loop to the 360 campaign. Indeed, Grace has put together her best marketing and sales experiences in planning and implementing strategies with a clear understanding of consumer motivations and buying behavior.
---
Maynoll D. Montalbo
President MontAlbo Wellness Corp.
Mansmith YMMA Awardee for Entrepreneurial Marketing
Mont Albo Massage Hut is a Filipino-inspired spa specializing in hilot (Filipino traditional massage) and home therapy. It started as a small massage clinic in March 2007 in an old apartment in Makati City. Established by Dr. Nol, a young doctor from Batangas City, the name Mont Albo was coined from the owner's surname "Montalbo" which means "white mountain" in Spanish. Being able to experience traditional Filipino healing practices since childhood, he became a firm believer of hilot and various related forms of therapies. Before this brand became what it is now, just like a diamond, it went through all the pressures and harshness before it shone brightly in the Philippine spa industry.Dr. Nol, like many other Filipinos enjoys massages, but found spas that offer the service to be too pricey. This motivated him to think of ways of enabling every Filipino to experience luxurious spa therapies by making it as affordable as possible. The massage clinic only had four massage beds when it started with 10 Batangueno therapists. He studied several massages in various massage institutions, researched, purchased books and attended seminars to equip himself with the knowledge he needed to develop his passion. No spa owner was willing to share any info so he pushed himself even more by being number 1 in the 2008 Massage Therapists Licensure Exam by the Department of Health. Dr. Nol perfected his craft because he knew that the money he borrowed should earn profit, nothing else. When his massage clinic concept clicked, he established his first formal spa at the ground floor of Oriental Gardens in Pasong Tamo, Makati City with seven beds. The business became a family business as almost everyone in the family participated. From the logo and uniform to the spa design, Dr. Nol carefully made them consistent with a Filipino, non-intimidating and practical theme. The routine and sequence of every massage were the result of his thorough research and practice. Every massage was designed to satisfy a spa fanatic. Mont Albo opened its first franchise in 2010. During this time, there were already three Mont Albo Massage Huts – Oriental Garden, Jaka Center and Padre Faura — the first two were opened in 2008 during the global recession. Franchising was not really part of his original plan, but since there was a call to bring this affordable massage concept to every Filipino, he decided to offer it to spa-owner aspirants to expand the brand and bring relaxation and relief at its most affordable. In 2011, Mont Albo Wellness Corp. was founded handling 28 spa facilities (as of September 2013) including a high-end spa concept, Ginhawa Spa and Dining. Occupying its special niche in the Philippines, Mont Albo Massage Hut will continue and persist. Dr. Nol knew the direction where the concept was going. There was no doubt in his mind that one day, Mont Albo Massage Hut will be a Filipino global spa brand and Hilot will be in every spa menu world-wide.
---
Joe Mark SP. Pardiñas
Sales, Marketing, and Key Accounts Manager Rag2Riches, Inc.
Mansmith YMMA Awardee for Advocacy Marketing
The desire to do something more and the strong belief that he was born to do more meaningful things led Matt to Rags2Riches. When he started as the Sales and Marketing Manager of Rags2Riches in July 2009, he was faced with a challenge to create a sales and marketing framework that would connect different levels and aspects of the corporation's marketing and sales activities in one desired output – effectively communicating Rags2Riches as a for-profit social enterprise that creates stylish, ethically sourced and eco-friendly lifestyle products handcrafted by empowered community artisans. Thus, he conceptualized and created the Rags2Riches Sales and Marketing Framework namely, Phase 1—Improvement; Phase 2—Innovation; Phase 3—Integration, which incorporates and synchronizes strategies and activities which support Rags2Riches' product lines (Rags2Riches Fashion, Home and Basics).The following initiatives were covered in phase 1 (Improvement): a) Engagement of communities and customers via bazaars with the Nanays as part of sales force; b) Demand generation to create an initial following for the brand through participating in different bazaars in key locations; c) Customer development through integration of Rags2Riches' 4Ps (People, Planet, Profit, and Positive Influence) with the core values of companies to form sustainable business partnerships. In phase 2 (Innovation), the following efforts were focused on: a) Product development by working with designers, community artisans, and the entire team of Rags2Riches to improve and create better quality products with up-to-date designs; b) Business development by establishing strategic channel relationships with boutiques, corporations and five-star hotels; c) Sales Management by formulating concrete sales strategies, forecasts, deployment and market segmentation plans. Finally, phase 3 provided the integration via a) Greater market access through fully-integrated and sustainable livelihood platform to communities which desired to increase their incomes and opportunities for individuals and their organizations to participate in this eco-system; b) Events marketing through fashion shows, exhibits and other events, creating an ever-improving activation and experience; c) Advocacy marketing through the Rags2Riches Positive Influence Meter, which measures an individual's or a corporation's environmental and social impact through their engagement with Rags2Riches. By designing and implementing this framework, he was able to triple the business of Rags2Riches from 2009 to 2012 by establishing regular sales channels (from 1 to 31 retail outlets) and developing business opportunities with the corporate sector (62% of Rags2Riches sales) through an integrated corporate social responsibility platform. He was able to change consumer behavior by developing conscious consumerism and integrating it with social responsibility and an eco-ethical lifestyle. Rags2Riches was able to support the livelihood of 120 artisans through strategic and regular sales under Rags2Riches, and helped empower and train 800 more artisans. Through each of these functions and with the holistic framework that he put in place, Rags2Riches has been able to successfully grow its business to a social enterprise that is acclaimed for both its products and its advocacy – its eco-ethical style. Ultimately, he was able to create his own social and environmental impact, setting an example for other young marketing professionals.
---
Jeffrey James R. Saez
Managing Director Nuworks Interactive Labs, Inc.
Mansmith YMMA Awardee for Entrepreneurial Marketing
Jeff's journey toward being a marketer and an entrepreneur started with four other colleagues with whom he shared a common vision. NuWorks Interactive Labs, Inc. was born in 2009 with an initial capitalization of PHP 250,000; a 50-square meter room, and six people. Fast forward to 2013, NuWorks is now a multi-million company, housed in a 350-square meter office, with a 60-man strong workforce.The advertising industry has been growing by 2% percent on an average but NuWorks has been growing by at least 50% every year. NuWorks ended 2013 with a 100% growth rate. NuWorks has been designed to become a one-stop shop for digital advertisers. And its menu of services continues to expand. It is currently the biggest independent digital advertising agency, competing against the big boys of global networks. Jeff, as Managing Director, is responsible for the entire operations of the company. Nuworks challenges the very essence of innovation by translating digital platforms and online environments to real-world experiences. It fearlessly builds digital realities by conceptualizing and executing state-of-the-art campaigns for the company's digital and mobile solutions. It creates groundbreaking campaign concepts, builds engaging branded content environments, develops digital brand equity, and strategically plans and buys online media. Jeff and his partners are all about innovation and they constantly look for new technologies that can improve the company's services. Through Jeff's initiatives, the company has invested in social listening tools and researches despite the high costs of acquisition .Jeff has steered the company to greater heights with at least thirty clients entrusting their digital business with NuWorks. The company has successfully executed 210 successful digital campaigns, as evidenced by increase in product sales for client's brands. Aside from the clients' affirmation of NuWorks' good work, the digital advertising industry recognized NuWorks' accomplishments with eight digital industry awards: 2013 Bronze Cyber Boomerang for Nestle Crunch Fun Philosophy, 2012 Best Advergame for Purefood's Shop for Mommy for the Philippine Game Development Festival, 2011 Social Networking Awards Winner (Location-based category) for 7-Eleven's 7-Election Campaign, 2011 Bronze Araw Award for 7-Eleven's 7-Election Campaign, 2011 Bronze Araw Award for Nestle Nido's Say It Big Campaign, 2010 Bronze Cyber Boomerang for 7-Eleven's 7-Election, 2010 Bronze Cyber Boomerang for Marlboro Decode and 2010 Philippine Graphic Design Merit for the Philippine Graphic Design Awards. Its people are digital experts — young but with the passion to succeed and become communication mavericks. With people being the company's most valuable asset, management is committed towards personnel development, where each employee is given at least one training a year; is given above-average compensation; and in recognition of good business results, management shares its profit. In terms of company culture, top management and the entire organization have formulated together and practice in their daily work the values of excellence, teamwork, integrity, passion, and work fun. The company is deep into its corporate social responsibility thrusts, opting to take the path of education and livelihood. Through Jeff's leadership, Nuworks Interactive has earned the reputation of being one of the top five independent digital agencies in the Philippines.
---
Joan Marie T. Uy
Product Manager Merck Sharp & Dohme
Mansmith YMMA Awardee for Brand Management
Joan joined MSD in late 2011 as the Product Manager of Elica, a topical steroid indicated for eczema. Elica was launched in 1992 which was supported by doctor promotions. The registration status was switched from Rx to over-the-counter (OTC) in 2010.Eczema, also known as "skin asthma", affects as much as 15%-20% of children and 1%-3% of adults. However, consumers know very little about it. Given the underdeveloped OTC category, an opportunity lies in educating the consumers. Joan saw that there was a need to thoroughly understand the category. A focused group discussion was conducted to understand the dynamics of the category. Through the FGD, they found out that consumers would appreciate advertising efforts since they have limited knowledge on eczema. However, material should clearly communicate the symptoms and differentiate eczema versus a fungal infection. In early 2012, the team identified the brand's positioning and came up with Elica's brand essence as the Eczema Expert. Since Elica's strategy aimed to focus on educating consumers, they looked for a celebrity endorser who is a mother and at the same time, could relate to the skin condition. They were able to secure a partnership with Maricel Laxa-Pangilinan. Three out of her five children have eczema. Coming from the FGD that consumers are looking for information on eczema, Joan and the team communicated the common triggers as well as symptoms in their television commercial. Aside from TV advertising, Joan saw the need to utilize other consumer touch points such as digital. In 2012, she led the development of a microsite in femalenetwork.com. They invited dermatologists to write articles that were featured in the microsite. They were able to gather 8,000 unique visits in one month with average visit duration of more than 2 minutes for every visitor. Treatment and maintenance for eczema was the topic of the most viewed articles. These figures validated that consumers are seeking information online. In 2013, a full website www.treateczema.ph was launched in July. Since the launch, online consumer reach increased from 29% to 44% among those reached by the campaign. Aligned with the strategy of growing the category through education, efforts toward doctors were also implemented. Aside from dermatologists, pediatricians have also been identified as seeing patients with eczema. However, pediatricians are not experts in managing skin condition and there is an opportunity to enhance their knowledge on eczema. Pediatrician allergists were tapped to develop the Atopic March module. It is a module which aims to 1) show the temporal relationship between the atopic conditions: atopic dermatitis, allergic rhinitis and asthma and 2) management of the atopic conditions. A survey was conducted on the module and they found out that more than 95% of the respondents rated the content of the module as very good and most would recommend the topic to their colleagues. The educational campaign has helped drive Elica's equity and leadership. The market share of Elica increased from 14% in 2010 to 21% in 2013. Sales also posted a +46% growth from the previous year and in spite of over-the-counter registration status, Elica has also maintained its prescription leadership.
---
Charlyn Rochel S. Yu
Asst Brand Manager – Great Taste Coffee Mixes Universal Robina Corp.
Mansmith YMMA Awardee for Brand Management
In just three years time, Charlyn has stirred URC's Great Taste Coffee Mixes into new opportunities that has set its path to greater heights. She has built a breadth of experience and strategic agility, which pushed her to work as a significant player in the URC Coffee Business Team.The innovative product launches of Great Taste White, Great Taste Original Twin Pack, and Great Taste BigSAVE Packs helped smoothen Great Taste Coffee Mixes' reposition as the "Coffee Innovator" for young modern coffee drinkers. This strategy challenged competitors' strong heritage and is helping Great Taste become a more relevant brand to consumers. Being different and first in the market transformed the brand from a mere participant to a significant challenger in the coffee market. Moreover, the growth momentum delivered phenomenal results at the end of the fiscal year 2013 achieving 172 index vs. budgets and 272 index vs. last year. Despite competitors' aggressive efforts, URC Coffee Mixes market shares skyrocketed from 1% on its introductory year to a high 25.6% as of October 2013. This is mainly driven by the rapid growth of Great Taste White, which is now at 19.8% value exit share. Great Taste White has been the revenue driver and single highest-selling SKU of URC since December 2011, overtaking C2 Green Tea and Jack 'n Jill Piattos. From an estimated first month sales of 5,000 cases, Great Taste White has hit an all-time high of 750,000 cases, achieving its second consecutive year of continued growth. Furthermore, it is the fastest growing brand and now, the market leader in the Coffee Mixes arena. It is also the pioneer in the "creamy" white coffee sub-segment since it created a relevant new category to grow the coffee mixes business. Sales of Great Taste Original Twin Pack grew tremendously from an initial estimate of 5,000 cases to now beyond 70,000 cases. Great Taste Original and White BigSAVE Packs are also starting to make waves in the market with its incremental sales. Charlyn had back-to-back 'Successful Innovation'recognitions for her two products, Great Taste White and Great Taste Original Twin Pack, in the 2012 and 2013 JG Summit Pride in Performance Awards. What truly paid off all the hard work would be the great comments on how the brand has changed consumers' lives – be it of a URC salesman, a sari-sari store owner, or even a Twitter coffee fan. To-date, the Great Taste 3in1 Facebook Page now has 50,000 fans and has built a community where Great Taste Coffee drinkers can engage with the brand. Truly, managing Great Taste Coffee Mixes has helped her learn, develop and reach her dream of building a world-class Filipino brand. Even with all these achievements, Charlyn believes that there is so much more potential for the brand. She learned that it is a tough job to handle the #1 SKU of the company since you need to continuously perform your best. Having an entrepreneurial mindset as a marketer allowed Charlyn to have a sense of ownership for her brand and to be determined to find ways to improve. Ultimately, her quality of work, passion and dedication to grow her brand are clear manifestations of how she is a great role model to the youth, aspiring to be future movers and shakers of the market.