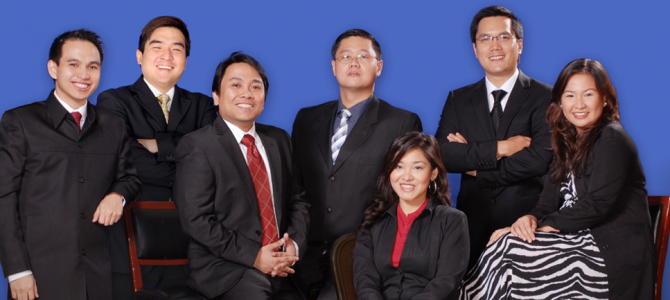 Meet the Awardees
---
Ma. Cristina R. Apostol Team Publisher, Summit Media
Mansmith YMMA Awardee for Brand Management

A good leader has the vision and passion that a goal can be reached. She is able to share these with her team, to inspire and motivate them to get things done. This year, the Young Market Masters Awards recognizes Ma. Cristina Apostol for being the driver of vision and passion behind Preview Magazine-the country's best selling fashion magazine.Preview used to be a struggling young women's magazine. It struggled to cry out to young Filipino women in newsstands of cluttered glossy magazine covers. It struggled to cry out to advertisers in the unending battle of circulation and media values in the magazine publishing industry. Despite the loud cry, Preview was left in the dark of inconsistent circulation sales and weak advertising sales. Preview sounded like just another fashion magazine. It lacked a unique selling proposition, a distinct character that should have manifested through its pages and marketing activities, and a clear definition of the reader that you can instantly draw from its content.Ichi, as Cristina is fondly called, knew she had to handle Preview Magazine as a brand. It is not just a magazine; it is a product that has an emotional connection with its audience. It was Ichi's partnership with her editor-in-chief, Pauline Suaco – Juan that made all the difference. The best thing that can happen to any magazine is for the Publisher and Editor-in-Chief to share the same vision, passion and goals.They realized they didn't have to cry out loud. They just needed one strong voice that will communicate who Preview Magazine is and who reads it. As a team, Ichi, Pauline, Creative Director Vince Uy, and the rest of the Preview staff sat down to write a brand bible that chronicles the new vision of the reader, the magazine's core brand values, and how these should guide every person who is part of every issue and every marketing effort of Preview Magazine. It was made clear that Preview does not only talk to the fashionista who guiltlessly buys Gucci and Louis Vuitton. It also talks to a greater number of Pinays who just want to be well-dressed at all times and be constantly informed of the good things they can enjoy in life – fashion, beauty and lifestyle in general.The solid passion and teamwork within the Preview staff translated to the product excellence you now see in every issue of Preview Magazine. It also inspired everyone within and around Preview to work harder, while staying faithful to the brand's essence. The strong drive and hard work of everyone behind Preview Magazine has brought the brand to market leadership. Preview now owns 63% of the newsstands sales in the fashion category, according to the 2007 TNS Trends Newsstand Survey. It earned the biggest advertising sales growth rate among the young women's magazines from 2006 to 2007. It also earned the most number of fashion advertising pages in 2007, making Preview the most trusted fashion magazine. Advertisers are investing more and more in Preview because they have recognized Preview's niche, solid brand values, and capability to collaborate with brands and give valuable and strategic presence aside from the traditional ads.Ichi succeeded in having a vision. But more importantly, she succeeded in sharing that vision with Editor-in-Chief Pauline Suaco – Juan and the rest of the team in Summit Media. Now, every page of the magazine shows that it is made by people who genuinely love Preview.

Roberto P. Claudio, Jr. Vice President, Toby's Sports
Mansmith YMMA Awardee for Business Development

Established in 1978, Toby's Sports boasts of the largest network of sport stores in the country with 36 outlets housing over 100 brands in 32 different sports. However, the challenge for Roberto "Toby" Claudio was to continue to attract customers and retain market leadership despite the increased aggressive competition in the sports retail business and the already aging store concept of Toby's Sports.Seeing this situation, Toby's Sports had to make considerable changes not only in the way their stores looked but in the way they were run. Toby started by upgrading their Merchandise Management System which gave Toby's Sports world-class capability to manage business efficiently and thus compete with foreign competitors. He also spearheaded the development of Advanced Customer Service and Product Knowledge Training for front line personnel that resulted in much better service to their customers. In many ways, it has provided a distinct advantage over Toby's competitors and has resulted in improved conversion ratios, increased average purchase and has become a major contributor to their growth. "Sports is our Passion, Service is our Mission" is their battle cry indeed.His biggest accomplishment yet is the execution of the first Interactive Sports Store concept in the Philippines –the Toby's Arena. It has grand stadium-style architecture, a basketball court, larger than life sports graphics, a rock climbing wall and a full-sized badminton court. Toby's Arena is truly a fitting flagship for the chain. Since the opening of the first Arena, the company has successfully brought the concept to five other major cities around the country. With an exciting store environment that gave customers a feeling of being in the thick of the action at a real sports venue, it was meant to inspire more people, especially the youth to play sports, faithful to their advocacy – "Live Life, Play Sports!"With these undeniable successes, Toby's Sports has been able to sustain a high level of revenue and registered growth for the past 7 years, posting double digit growth year on year. Thanks to their business model defined in much the same way as their marketing strategy: "We are in the business of helping people enjoy sports", they were able to defend their position as the pioneer and strengthened their identity as the authority in sports.

Juan Paolo B. Gonzales Product Manager, Del Monte Fit 'N Right
Mansmith YMMA Awardee for New Product Marketing

To be successful in launching a new product, you either need to be the first in the market or if not, create your own category where you will be first. Juan Paolo Gonzales did both. He launched Del Monte Fit 'n Right, the first and only juice drink in the Philippines with fat-burning ingredients. Never did any beverage product in the country play an active role in fat reduction/weight loss; others merely offered low or zero calories. Fit 'n Right is breakthrough but bringing it to the market and making consumers believe the promise proved to be another challenge but not for this young marketeer.Paolo's first strategy is a clinical study in partnership with the Philippine's prime institution, the College of Nutrition of UP Diliman, headed by a nutrition expert, Dra. Leonora Panlasigui. In a six week study among single young adults, it is proven that Del Monte Fit 'n Right coupled with proper diet and exercise will help reduce body fat up to 16%.Next, is to bring the product to the consumers and make them experience the fat-burning benefit through the Del Monte Fit 'n Right Challenge 2007 in partnership with Fitness First. 5000 participants joined the Fit 'n Right Challenge that became the springboard of the first Fit 'n Right TV commercial featuring real-life endorsers who lost 35-38 lbs after experiencing Fit 'n Right. Who can forget the famous line, "Del Monte Fit 'n Right is my new water…? — real insightful testimonials from real people.The 3rd strategy was to introduce the PET format that marked Fit 'n Right as a leader in the juice market and a player in the huge non-alcoholic beverage market. The launch was supported by high impact advertising featuring 3 of the country's hottest young celebrities: Richard Gutierrez, Marian Rivera and Mariel Rodriguez.Lastly, another first was introduced by the brand through the first reality-based weight-loss show on ABS CBN, the Del Monte Fit 'n Right Got 2B Fit Challenge 2008 that aired on primetime TV every Saturdays from Feb-March 2008. From thousands, 10 Fit 'n Right Challengers were chosen to compete for the title to become most Fit, Firm, Fab and Famous on national TV. In the end, 2 Challengers will be chosen to become the latest Fit 'n Right ambassadors.Del Monte Fit 'n Right struck the right formula for success: the right product and right marketing mix that propelled Fit 'n Right to potentially take a leadership position in the NAB category and Paolo was there throughout the process.

Donald Patrick L. Lim President/CEO, Yehey Corporation
Mansmith YMMA Awardee for Online Marketing

Yehey Corporation was not exactly cheering "yeheys!" in 2005. When Donald Lim assumed the role of President and CEO October of that year, he knew he was facing a gargantuan task of arresting the financial bleeding of the company, which dated back to its inception.Donald didn't waste any more time and started to work by instigating a massive relaunch of the website, and at the same time, reverse engineered the entire business model of the company that shifted the focus from online ad selling to offering a complete online marketing solution. From providing the Philippines' first election 2.0 website to the first online rewards system to creating the first and only aggregated e-commerce payment gateway in the country, he was well on his way in creating a roster of online products and brands that will position Yehey as the premier online media in the country.And he's just warming up. Donald also developed award-winning websites and online campaigns for companies such as Chowking, which helped them gather franchisee inquiries from around the world and allowed the website development investment to hit their ROI in less than a year, and government agencies such as the Department of Tourism, which helped them gather information on 70,000 Filipino-Americans in a 4-month database acquisition campaign. Currently, Yehey boasts of having an enviable line-up of clients that ranges from top corporations to multinational companies all utilizing Yehey's online marketing solutions.The results of his effort in a nutshell – total arrest of the financial crisis in an unbelievable span of 1 year with August 2006 as the company's first monthly profit performance in the company's history and in 2007, the first time the company ended its year in the profit zone. Yehey will also become public in the Philippine Stock Exchange in 2008 – truly, an achievement like no other.On top of these, Donald's desire to evangelize online marketing to Filipino marketers led him to train groups of online marketing professionals in the country that specialize in online marketing. All Yehey marketing specialists are given the additional title of Certified Google Advertising Professionals after passing a Google certified examination, on top of being trained in various online marketing platforms, the first in the country to have an entire division certified with global online marketing standards.If that's not enough, Donald founded the first and only online association in the Philippines, the IMMAP (Internet and Mobile Marketing Association of the Philippines), by consolidating all the players in the industry and became its Founding President. Through the IMMAP, the industry was able to create its first Industry Code of Ethics and Standards, the first industry Interactive Summit, and the first ever industry award for digital marketing called the Boomerang Awards.Donald truly reflects what a Mansmith Young Market Master ought to be.

Raymund E. Magdaluyo Managing Partner – Red Crab Group of Restaurants (Red Crab, Crustasia, Fish Out of Water, ClawDaddy, Murray's New Orleans, Heaven 'N Eggs, etc.)
Mansmith YMMA Awardee for Entrepreneurial Marketing

Our Mansmith YMMA Awardee for Entrepreneurial Marketing is indeed an inspiration for young entrepreneurs.Raymund's humble beginnings started out from a pioneering crab concept which later blossomed into restaurant brands with all stores playing in the casual restaurant game. In a span of eight years, his restaurants grew to about eighteen. But instead of building up one brand name, he opted to create different personalities and concepts that will cater to diverse markets. Raymund's idea of coming up with different concept restaurants proved to be an effective marketing approach.What's remarkable to this approach is how his strategy of having a multi-concept growth, initially centering on crabs and seafood, made their group more exciting, resilient and aggressive. Raymund's strong belief in the rule, "To be the best in the field, you must love your customers, have passion for details, and have an obsession for unique and powerful dining concepts," paved the way to the creation of these unique restaurant ideas: Red Crab Seafood & Steaks The Red Crab's Seafood Club Crustasia's Asian Crab and Seafood House Blackbeard's Seafood Island Hula Hula Seafood and Barbecue House Claw Daddy's Crabhouse and American Grill Murray's New Orleans Bourbon Street Steaks and Oysters Fish Out Of Water – Seafood Recipes and Stories by Red Crab Heaven 'N Eggs – Omelets, Pancakes and Steaks Cocorama – Pancake Island and All-Day Groovy Café SumoSam Steaks, Seafood and Sushi John and Yoko – Cosmopolitan Japanese Café Ten Titas – 101 Recipes from the Heart Smairu – Today's Japanese Perhaps Raymund's biggest impact to the industry is how he had created a niche — the 'casual crab and seafood dining' sub-segment, and have become that niche. Despite their refusal to take in huge venture capital funding and passive investors, Raymund's restaurant family is still posting huge growth. This can be attributed to efficient expansion measures and an emphasis on soft rather than hard infrastructure. Raymund and the generation of young restaurateurs he represents bring forth the capability of local talent to compete with foreign restaurants and retail imports. With this kind of momentum, his vision of leading one of the top, if not the top, casual restaurant dining chains in the country is a near possibility.

Alan C. Supnet Segment Head for OFC, Globe Telecom
Mansmith YMMA Awardee for Marketing Management

There are more than 8 million Filipinos abroad and their ultimate goal – to bring the promise of better tomorrow especially to people that matter to them the most. Being far from their loved ones makes communication a lifeline for them – a pressing desire that is a lot deeper than usual. This unarguably strong need to keep the communication open led to the development of "Globe Kababayan", a sub brand envisioned to identify various opportunities in the Overseas Filipino Segment. It offered and marketed tailor-fit mobile phone services that would help bridge the gap among Filipinos abroad and their families and friends in the Philippines. Over the years, the program has been championed by Globe Telecom's Segment Business Head for Overseas Filipino Communities and this year's YMMA Awardee for Marketing Management, Alan C. Supnet.The "Globe Kababayan" proposition was molded from various market scans of neighboring countries which sparked what eventually became Globe's meaningful relationships with OFWs and Filipino migrants, OFC Associations, various business groups and even Philippine Embassy officials. After a year of solid and painstaking planning with his team, Alan finally launched "Globe Kababayan" in the first quarter of 2005 which offered a complete roster of mobile services that enriched the daily lives of the OF communities and their families worldwide: (1) International AutoLoadMax – OFWs can now send Globe and TM prepaid load to their families back home via thousands of retailers and access points in more than 15 countries worldwide. (2) International Share-A-Load – OFWs in Japan, Hong Kong and the US can now share prepaid load straight from their foreign cellphones. (3) Kababayan SIMS with Partner Telcos – Fellow Filipinos in Malaysia, Hong Kong, Singapore and Taiwan can now call and text at the most reasonable rates using their own "Pinoy SIMs" and (4) IDD Phone Cards – In partnership with reputable telcos, Filipinos abroad can now enjoy the most reasonable rates for making longer IDD calls in Hong Kong, Japan, Korea and Australia. With his recent assignment to oversee even the OFW Family segment business, Globe's myriad of offers for the loved ones left in the Philippines (e.g. Globe OFW Family Pack, Globe's P0.15 kada Segundo IDD) is expected to cement its wins in the OFC arena.Alan's efforts in meeting Globe Kababayan's business objectives led to the achievement rates of a whopping 138% in the last 2 years and registering an impressive cost-to-revenue ratio of only 3%! What is even more inspiring is from a zero contribution in the year 2004, his team's endeavors particularly in the international arena are now hitting the billion peso revenue levels. With these successes, Globe has recognized Alan's major contributions to the firm with his promotion to the VP level in October of 2007.Globe Kababayan is only one of the feathers on Alan's cap. During his 12-year stint in Globe, he has handled some of the company's biggest projects and has made significant contributions in the achievement of their corporate goals. Alan was part of the Marketing Team that led the launch of the now multi-billion peso business generated by the Globe Prepaid Service as well as the pervasive AutoloadMax (pa-pisong load) Service which now boasts of hundreds of thousands of retailers and touch points providing seamless connectivity to the millions of Globe prepaid subscribers in the country.

Beverly U. Valenzuela Marketing Manager, HBC
Mansmith YMMA Awardee for Category Management

Years ago, SanSan Cosmetics was just another line of make-up on the shelves of HBC stores until Bev Valenzuela initiated a total make-over of the brand. SanSan Cosmetics was not even a recognized market player in the cosmetics business, only had 6% business share of HBC's cosmetics category, and the total cosmetics category only contributed 9.5% business share of total HBC. Sad numbers to begin with but, definitely a huge potential for improvement and growth.Bev acknowledged that the Philippine cosmetics business is a P5.3 billion category which is increasing four to six percent a year. "We have a major opportunity here which we intend to pursue." She knew she needed to uncover an opportunity for the brand by understanding the emotional drivers behind make-up. Since cosmetics are driven by emotion, what better way to execute a brilliant strategy than to associate SanSan with a colorful personality like Ms. Kris Aquino? The relaunching of SanSan Cosmetics in April 2005, with an integrated communication thematic campaign, focusing on its unique selling proposition as the only make-up with vitamins matched with the endorser's personality, experienced tremendous growth in the category. Bev surely pulled off this one of a kind make-over!Weeks after launch, SanSan sales grew by 67% versus previous month, reached sales target at 146% as early as June, and had 309% growth versus previous year. SanSan Cosmetics now holds a significant market share among local cosmetics market, 77% of the cosmetics category of HBC and 23% business share to total HBC. Since 2005, year on year, SanSan has been raking in double digit growths and has grown the cosmetics category of HBC making it a major revenue contributor to the company. No wonder Bev got promoted from Brand Manager to Category Manager to Consumer Brands Category Manager in less than a year! And now, year 2008, is just another challenge as she is now faced with a greater task – to lead the whole Marketing Department, in continuously pursuing growth opportunities for exclusive brands, and sustaining HBC's success of having the biggest beauty makeover in Philippine retailing!