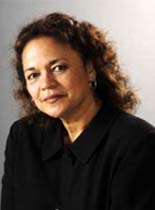 Emily Abrera
Chairman of the Board Children's Hour and Cultural Center of the Philippines
Emily Altomonte-Abrera is the chairman of CCI-Asia (the content-production company behind Living Asia Channel) and President of the Foundation for Communication Initiatives (FOCI). She is a trustee of various foundations such as the ABS-CBN Foundation, Philippine Board on Books for Young People, the Bonifacio Art Foundation, Museo Pambata, and the Philippine Eagle Foundation, among others.She chairs the board of the Cultural Center of the Philippines and Children's Hour Philippines and is Vice-Chair of the Ramon Magsaysay Award Foundation. She is also a founding member of the Women's Business Council of the Philippines.She began her creative career as a copywriter at J. Romero & Associates, joined McCann-Erickson Philippines as Creative Group Head and then as Executive Creative Director. In 1992, Emily was named President/Chief Executive Officer of McCann-Erickson Philippines and later on assumed the Chairmanship of McCann-Erickson Philippines until 2004. Emily was the 1995 Agora Awardee for Marketing Management. She also received a Lifetime Achievement Award from the Philippines' Creative Guild and was honored as one of the "25 Mavericks in Philippine Advertising" by the Association of Accredited Advertising Agencies-Philippines. In January 2011, she was appointed as one of the seven members of the Edsa People Power Commission. Emily took up Mass Communications at Maryknoll College, and Journalism at the University of the Philippines.
---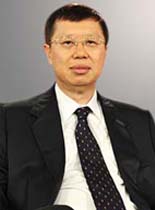 Tennyson Chen
Chief Executive Officer Bounty Fresh Group
Tennyson Chen is the Chief Executive Officer of Bounty Fresh Group, one of the largest and most reputable food producers in the country today. He was the 2011 Ernst and Young Entrepreneur of the Year Philippines. He started his first venture in an egg layer operation in 1986 then a piggery in 1988. In 1994, he established Bounty Fresh Food, Inc. (formerly Tyson Agro Ventures, Inc.), the third biggest broiler producer in the Philippines. He is also director of Bounty Agro Ventures, Inc., the second biggest broiler producer in the Philippines. He now manages the 'Chooks to Go' rotisserie stores with over 1,100 stores nationwide set up as of today. He continues to pursue other businesses and is a director of Hypig Genetic Inc., which is engaged in the breeding, production, sales of pig, breeding stock, pork as well as all of its by-products, both local and international. He is a director of Inoza Industries, Inc., supplier of equipment and buildings for business partners and is also president of TPS Farm, Inc. which is in coffee with 100,000 coffee trees planted and also into dragon fruit farming which is now the biggest dragon fruit plantation in the Philippines. He is owner/proprietor of Miel Internacional Inc., a beekeeping farm -a joint venture with a Dutch partner which aims to be the biggest beekeeping operation in the Philippines targeting 50% market share in 5 years. Tennyson graduated from the De La Salle University of Manila with a Bachelor of Science degree in Industrial Management Engineering. He is also a candidate for the MBA program at the De La Salle Business School.
---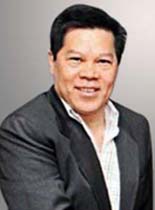 Perry C. Mogar
President and Managing Director Tupperware Brands Philippines, Inc.
Perry C. Mogar is the President and Managing Director of Tupperware Brands Philippines, Inc. Tupperware was introduced in the Philippines in 1966 and has since become a household name, changing the lives of millions of Filipinos through its world-class products in cosmetics, fragrance, skin care, personal care, baby care, intimate apparel, apparel, accessories and home products. In 2007, Tupperware Philippines merged with Sara Lee Direct Selling Philippines to become what was known as Fullerlife Direct Selling Philippines. Today, they are proudly known as Tupperware Brands Philippines. Prior to Tupperware, Perry was the Head of Strategic Business Unit for Personal Care / Nutritionals of UNILAB, the leading pharmaceutical company in the Philippines, where he built the retail, non-pharmaceutical brands of Unilab. He was also ASEAN Area Vice-President for the Avon direct selling business in the Philippines, Malaysia, Thailand and Indonesia, where he was responsible for the ASEAN markets. His longest stay was with Sara Lee, a total of 15 years, with the last position as Direct Selling President for Asia covering the region excluding Japan and Australia. He also worked with multinational companies such as Gillette, Johnson and Johnson and Procter and Gamble. Perry graduated as Magna Cum Laude from the Ateneo de Manila University with a degree in AB Economics and took law courses at the Ateneo Law School for 3.5 years before concentrating on his marketing career. He also took the Top Management Program (TMP) at the Asian Institute of Management (AIM) Philippines.