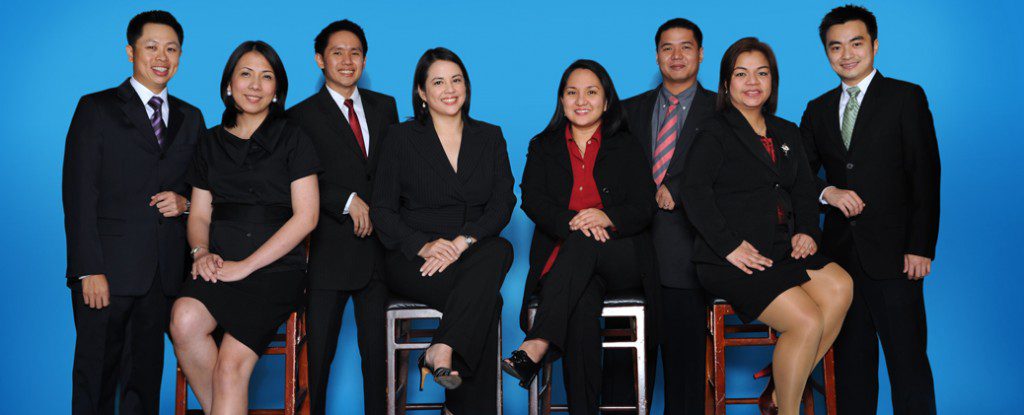 Meet the Awardees
---
Ming N. Arroyo
Marketing Manager – Anlene Fonterra Brands Philippines
Mansmith YMMA Awardee for Marketing Management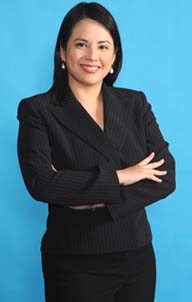 Based on a nationwide bone health scanning campaign led by Anlene on 500,000 Filipinos, it was found that a staggering 1 out of 2 is at risk of Osteoporosis (source: Nationwide bone health scanning from 2005 to present). Anlene has been at the forefront of driving awareness for bone health in the Philippines specifically among Filipina women. Its strong positioning as the "Expert in Bone Nutrition" has gained the loyalty of consumers by offering bone health solutions to female consumers. Ming Arroyo is Fonterra Brands Philippines Marketing Manager for Anlene milk. She is the author of the Anlene Movement activation campaign that catapulted Anlene to its highest market share for the adult milk category. Ming launched a massive activation campaign, the Anlene Movement Campaign to drive awareness for bone health among middle aged Filipina women. The big idea was to inspire the nation to live life to the fullest by driving the habit of milk drinking and via a catchy Anlene Dance Movement. Not just sticking to traditional TVC medium, Ming and her agency partners utilized other touch points to interact with the consumer. She utilized TV, radio, an advocacy bone health PR campaign with well known celebrity brand ambassadors, a Guinness Record breaking activation for the largest dance gathering on world osteoporosis day, and fitness club tie ups to inspire women to continue to live life to the fullest with strong bones. The Anlene campaign gained staggering results. Anlene achieved its highest market share at 63% and its highest ever share lead vs. its competitor from a food industry giant. The brand has raised awareness for the importance of bone health and osteoporosis among Filipinos. More importantly, Ming likes to think that she has helped inspire the Filipina woman no matter how old she may be, to continue to live life to the fullest, with the help of strong bones of course!
---
Carlo S. Endaya
Marketing Manager – Shampoo Brands Unilever Philippines
Mansmith YMMA Awardee for Marketing Management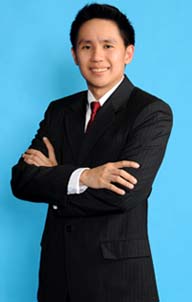 Shampoo is one of the most competitive categories in the market today. With three major companies and eight big brands vying for market share, it is a challenge to develop a new brand activity that can really make a significant impact in the market. A shampoo campaign's effectiveness can easily be diminished by 5 more, highly-supported, competitive campaigns running simultaneously. It is difficult to manage brand marketing without taking into consideration competitive actions. Thus, each brand activity should be able to cut through the clutter generated by the rest of the shampoo brands. This year's awardee in the Marketing Management category did just that and much more! In a mature category, it is a challenge to find new, breakthrough ideas. Carlo developed a strategy that allowed his brands to introduce a market-changing idea, utilizing the pack size with the biggest contribution in the market – – sachets. The first of Carlo's major sachet innovations was the Unilever Twin-Chambered Sachets. The concept was based on a very relevant insight that a typical Filipino family would use a sachet more than once but they wanted a sachet that was not messy. Through this unique innovation, all shampoo brands posted significant growth versus past year – a huge feat for brands competing in a highly competitive & mature market! The success of Carlo's first sachet innovation then led to yet another 'first' in the shampoo category that was viewed as impossible by others – The Sunsilk Great Hair Days Promo: A Winner in Every Sachet! Since sachets are a low cash outlay format and bought mostly daily, brand switching (or low loyalty) is inevitable in the shampoo market. This innovation answered that concern by providing everyday incentives to consumers when buying Sunsilk sachets! Through collaboration with other non-competing brands in the market, Sunsilk was able to put prizes in every sachet, at the same time driving high traffic into partner stores – a win-win situation! As a result, Sunsilk Great Hair Days drove Sunsilk's double digit growth in 2006 and household penetration to its highest levels ever! Carlo's third sachet innovation was focused on Vaseline Shampoo — the launch of Vaseline 18ml Triple-Chamber Sachet. This innovation came from a focused strategy to give low-income consumers what they wanted in a shampoo. Through this effort, Vaseline's negative growth was halted and reversed dramatically. Unilever Philippines is now #1 in Shampoo, due to a strong portfolio of brands (Sunsilk, Clear & Vaseline), boosted by Carlo and his team's innovations in sachets. Aside from coming up with market-changing ideas, Carlo is also the Marketing Learning Champion in Unilever Philippines. He was also awarded Unilever Coach of the Year in 2007 for exhibiting a strong passion in developing others.
---
Jamie N. Garaci
Marketing Manager – Selecta Unilever – RFM Ice Cream Inc.
Mansmith YMMA Awardee for Marketing Management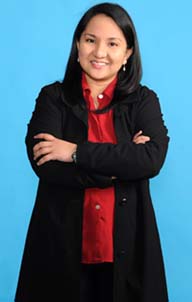 For almost a decade, the battle for market leadership was neck and neck between Selecta and its closest competitor. It would swing from reading to reading depending on who spent more for that period. But both players were fighting for share in a steadily contracting category – a category that was slowly but surely losing relevance. Now, Selecta is almost double the size of its nearest competitor (AC Nielsen Retail Audit). But this was the by-product, not the goal, of Jamie's focus to grow the category and rebuild consumption. The ice cream category declined sharply from 2002-2005, even with the re-entry of a third major competitor in 2005. Primary reason was price. As the average retail prices went up, the volumes correspondingly went down and this was because half of the ice cream sales came from the D sector, the most price-sensitive in the market. While they comprised over 50% of ice cream sales, only 23% of the D sector were users. The most urgent job for Jamie was clear: to increase penetration of the D's and bring back lapsed users. The first task was to identify the consumption occasion where D's are most likely to buy ice cream. In a quantitative study, ice cream was mentioned as a must on birthdays indicating it as a clear aspiration. After gaining sufficient evidence of triggers and barriers for the D's, Selecta was confident in launching what would turn out to be one of the biggest innovations in its 16-year history – 3-in-1 Birthday Ice Cream. It is 30% less expensive than regular SKU's and offered further value by giving 3 best-selling flavors in one container. Immediately after the summer launch of 3-in-1, the category started to recover, and proceeded to make a complete turnaround – from double digit decline to double-digit growth. It was also the first time that Selecta truly started to pull away as dominant market leader. 3-in-1 continues to be a growth driver for Selecta today. The next order of business was increasing the frequency of the ABC market. Despite having more disposable income than D's, the ABC purchase frequency was at similar levels. The barrier was straightforward – negative health perception, especially concerning kids. While kids loved ice cream and wanted to eat more, moms usually limited purchase because they perceived it to be unhealthy. Ironically, Moms' core desire was to spark fun for her kids, and for them to see her as a 'pal' not a 'police'. The solution came in the form of Moo Ice Cream: cow-spotted ice cream where one scoop contained the same calcium content found in one glass of milk. It was the perfect marriage of health and fun. Moo Ice cream drove further share gain for total Selecta Take Home. More importantly, because of the sharp positioning, it did not cannibalize into any segment but instead provided incremental growth, despite the already high base in 2006 made by 3-in-1. For the last order of business – Out of Home (OOH). The OOH business (cups, sticks, cones) contracted drastically from 2000-2005, with 2005 ending with only half of its volume in 2000. There were 2 major issues: affordability and availability. Because products were expensive, demand was steadily softening. Because of softening demand, many customers returned their freezers. The big freezers were simply too expensive to maintain. The first task was to radically streamline the portfolio down to a handful of hardworking SKUs and redesign them to meet key price points. Next was to utilize smaller and more efficient freezers. The support came from low-price and simple store visibility – and absolutely no advertising. With price points corrected, internal sales started to recover and the turn around was manifested almost immediately. And after years of decline, the category started to show signs of recovery through positive value growth in December 2007 (AC Nielsen Retail Audit). On top of this, Selecta was finally able to dethrone its major competitor from its perennial market leadership in the Out of Home Category.
---
Ingrid E. Javier
Senior Brand Manager – pH Care, Myra E & Celeteque Innovitelle, Inc.
Mansmith YMMA Awardee for Brand Management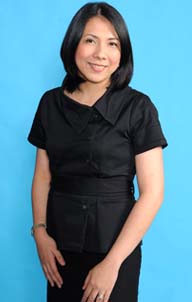 Ingrid has been with United Laboratories, Inc. for 6 years and became part of the personal care category of Unilab's consumer division in 2004. With the strong performance of the company's personal care business particularly Myra and pH Care, a separate company was formed in July 2007 and was named Innovitelle, Inc. Together with her teammates, Ingrid has been tasked to pioneer the growth of Unilab's personal care business and so far the team has been successful in fulfilling this task. As of October 2008, Innovitelle's biggest brands continue to perform with both Myra 300/400 E and pH Care growing double digits and maintaining their no. 1 market share position in their respective segments (Source: YTD October 2008 AC Nielsen Retail Audit/YTD September 2008 IMS). Some of the highlights of Ingrid's four year stay in personal care include the launch of GynePro antiseptic feminine wash in 2006 and pH Care Cool Wind in 2007. GynePro achieved triple digit growth in 2008 after the launch of the Kris Aquino campaign which encouraged women to switch from their old antiseptic wash. pH Care Cool Wind, on the other hand, is likewise growing triple digits and is now the 2nd top-selling variant of the brand. Success behind Cool Wind can be attributed to the brand being able to push the product benefit of "freshness" by adding sensorial cues in the product that would differentiate it from other feminine wash products as well as soap. The success of these product launches as well as pH Care's very focused positioning have resulted in it being the only brand growing double digits in the feminine wash category in 2008. Innovitelle's total feminine wash business was also able to gain 5 share points in volume and 3 share points in value versus YTD 2007. (Source: YTD October 2008 AC Nielsen Retail Audit) Other milestones in Ingrid's career include the launch of Myra 400 E's Dawn Zulueta campaign in 2008 which talked about "beauty inside and out" and which was supplemented with a Women's Month advocacy that partnered with the ICanServe Foundation. This campaign helped strengthen Myra's positioning as the best beauty and skincare vitamin in the market and likewise helped Myra further dominate the Vitamin E supplements category. It now owns 80% of the Vitamin E market and despite the proliferation of other beauty supplement alternatives in the market, continues to grow double digits (Source: YTD September 2008 IMS). Myra is likewise starting to gain ground in the topical skincare category with its line extensions which are all hinged on the "vitamin E" proposition. Under Ingrid's leadership, Myra VitaWhite facial moisturizer was launched in July 2008 and now occupies the no. 2 spot in the whitening facial moisturizer in terms of volume off-take since August 2008. Ingrid likewise helped launch the new Myra Hand & Body lotion campaign that focused on its unique vitamin E beads ingredient which resulted in the brand growing triple digits in 2008 (Source: October 2008 AC Nielsen Retail Audit).
---
Sam Christopher T. Lim
Regional Brand Manager – Sunsilk Unilever Asia (China & Thailand)
Mansmith YMMA Awardee for Brand Management (International)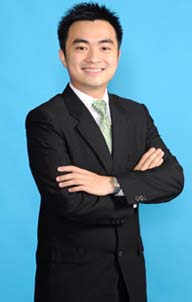 When it comes to the international marketing arena, the Filipino's talent for creativity, innovation, hard work and collaboration is indeed a big competitive edge. This was proven by the first international recipient of the Young Market Masters Award, Sam Christopher Lim. At age 24, Sam took on an expatriate role as a Brand Manager for Sunsilk in Asia – one of the biggest hair care brands in Asia. Although Sunsilk had a strong brand heritage, it was losing its aspirational image and it was clear that the brand had to be transformed into a modern, iconic beauty hair care brand. Armed with interviews of stylists, editors, researchers, sociologists and most importantly, consumers themselves, Sam developed unique innovations that have helped rebuild the brand image of Sunsilk across Asia. To tap into the emerging needs of health & nature, he launched the Sunsilk Fruitamin Range in Thailand. Leading an international, multi functional team, he quickly created a campaign that captured the vibrancy of youth while highlighting the naturalness of Sunsilk. The innovation was successfully launched in only 3 months, 75% less time than normal Unilever innovations. Sam later realized that the youthful energy and unique hair problems of summer was also a perfect match for the brand, which led to the relaunch of the Sunsilk Summer Fresh in Indonesia and the Philippines. With a new 'UV Shield' ingredient for sun protection and a refreshed campaign, sales increased 40% and it also became the 2nd biggest selling variant in the Philippines for the three months of the campaign. In 2006, he led the relaunch of Sunsilk Anti Dandruff across Asia. This resulted in a 200% sales increase in India and a 20 to 30% sales increase in major countries of Southeast Asia and South Asia. To make the brand come alive inside the stores, Sam collaborated with various country teams to pioneer the development of an in-store brand environment strategy. With fresh, clutter-breaking designs and visuals, Sunsilk across Asia took on a more modern look and for the first time ever, also had a harmonized look across 10 Asian countries. The success of this led to the roll out of the brand environment guide into the Africa, Middle East and Turkey Region. Through a very clear strategy to grow the brand and a mix of outstanding innovations and excellent local execution, the brand has grown significantly in the past three years posting a phenomenal growth with Sunsilk's value shares increasing from 12.4% in 2005 to 19.1% in 2007! At 27, being the youngest ever YMMA Awardee, Sam continues to build his talent as a marketer while proving that with skill & hard work, there is nothing that can stop Filipinos from making it big in the international arena. Given his exceptional success with the Sunsilk brand, he is currently entrusted with a larger role as a Brand Manager for Lux in China & Japan, two of the biggest and most competitive hair markets globally.
Francis M. Martinez
Product Manager – Thunderbird UNAHCO -Univet Nutrition & Animal Healthcare Company
Mansmith YMMA Awardee for Brand Management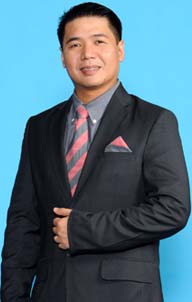 Thunderbird owns a strong leadership position in the gamefowl feeds category. Their market growth seems to be entrenched. But every good marketer knows that no one can rest on their laurels. Is the brand facing its maturity phase? Will it soon lead to a decline? Can Thunderbird rejuvenate its equity and fortify its relationship with the gamefowl raisers with the entry of aggressive competitors? These are the questions our YMMA winner for Brand Management boldly faced and dealt with head-on. Francis' strategies were focused on re-establishing Thunderbird's solid product positioning in the minds of the consumers and to protect its market leadership due to the influx of companies venturing as challengers and niche brands in the gamefowl industry. Thunderbird implemented immediately variant advertising to protect its market leadership. While competitors advertised its whole line of feeds with a single TVC, Thunderbird was promoted per variant based on product seasonality as a competitive edge. He also re-established the gamefowl specialist team of veterinarians to create the brand experience based on 3 major activities: Direct Farm Promotions, Gamefowl Raising Seminars and Derby Sponsorships. These activities improved customer intimacy. Thunderbird, as the market leader, took on the responsibility of growing the industry through equity building programs. Thunderbird launched innovative programs such as The 1st National Sabong Photo Contest. Photos showcased sabong as part of the Filipino culture, a means of livelihood and a highly competitive gentleman's sport. Thunderbird also collaborated with the TJT cocking school to equip students' actual farm hands-on knowledge on how to raise and condition fighting cocks. Thunderbird also reinforced its long partnership with the Araneta Coliseum group in staging the semi-annual World Slashers Cup International Derby – regarded as the Olympics of Cockfighting in which the best cockers and gamefowl breeders from the United States and other countries come to Manila to battle it out with the Philippines' In January 2008, he launched the Winning Team, Winning Formula campaign. The strategy was to motivate and inspire backyard raisers by tapping the popularity and endorsing power of 10 of the country's most celebrated breeders. Through Francis' quick actions, Thunderbird experienced unbelievable sales growth for the past 3 years which is more than 4 times the industry growth due to its excellent over-all brand management, strategic product positioning, aggressive product launches, and efficient handling of the promo mix budget. From a strong market leader, Thunderbird became a dominant market leader.
---
Michelle de Ocampo- Ballesteros
President & Chief Marketing Officer Ex-link Management & Marketing Services Corporation
Mansmith YMMA Awardee for Entrepreneurial Marketing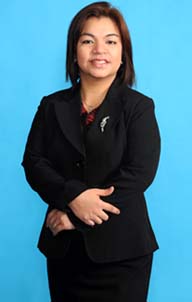 Entering the exhibition and tradeshows organizing industry and fully establish Ex-link into a credible, full-services exhibition and trade show organizing company that is built on strong faith in God, technical know-how on the enterprise, overflowing optimism and dignified strong will to succeed, have been the key elements on business leadership of Michelle de Ocampo-Ballesteros, President & Chief Marketing Officer of Ex-link Management & Marketing Services Corp. Mitch, as she is fondly known in the industry, has always been an organizer & leader since her school days. She has extended her organizational talents, skills & values into envisioning Ex-link to becoming a credible and most valued exhibition and trade show organizer in Asia by producing, managing and organizing projects which will contribute to the country's economic growth and promote the Philippines as well. Furthermore, in recognizing the benefits of experiential marketing to the growth of Small and Medium Enterprises, Mitch, wasted no time in organizing successful tradeshows like Hobbies Turned Business Expo (2001), Mega Balikbayan Expo and Business Congress (2004 -2008), Asian Business Expo & International Business (Nov. 2008) and partnered with SM Megatrade Hall in executing & marketing FIL-NEGOSYO EXPO (2004-2008) – one of the longest running tradeshows for SMEs in the country. Ex-link also leads the roster of mall exhibition organizers in realty exhibits as well as other mall concept exhibits in SM Supermalls. Entering the tradeshows and exhibition industry is a risky endeavour with only 10% chance of surviving your first project and business on its first year (a very slim chance if you are just starting), but with the strong belief that there is a need to provide SMEs a promotion platform thru tradeshows and exhibition, Mitch was unfazed and enthusiastically embraced the challenge in 2001 through the "Hobbies turned Business Expo" and the rest is history. Starting an enterprise may be easy but sustaining and expanding it is the greatest task a business leader may have. This was the next challenge, to sustain the growth and realize EX-LINK's potential. Thus, Ex-link embarked on joining associations and partnering with them and contributing whenever there was a chance to introduce exhibition in the association's projects. EX-LINK contributed to the exhibition needs of different groups, more notably in the past three years. EX-LINK also provides other services such as secretariat services, mall exhibition promotion, tradeshow/expo sales and marketing, sponsorship sales, media relations and non-traditional client contact solutions that further broadens Ex-link's value and services to its clients. By the way, if you are wondering what EX-LINK means it means Excellent Link. Indeed, Mitch has proven that she and her group is an excellent link of companies looking for event, exhibition and tradeshow promotions.
---
Mark C. Chan
Managing Director Traffic Footwear
Mansmith YMMA Awardee for Retail Marketing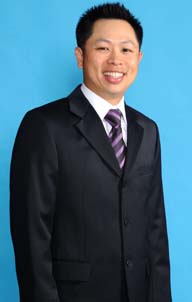 After working one year in the labor force, Mark Chan decided to open a shoe store to fill in a missing category in the retail market. He ventured into men's footwear and in 1999, opened his first Traffic store in the ground floor of Virramall, Greenhills. He has always focused on this simple branding philosophy: cater solely to men and offer shoes only. Products like clothes or watches are not sold; because he wants the Traffic brand undiluted and to remain as the top-of-mind men's shoe store. After nine years, the business has grown to eleven retail stores. Traffic offers products made from high-quality materials, are stylish and reasonably priced. It has partnered with lifestyle and sports brands like Adidas and Puma for exclusive selections and has a wide range of shoe styles to choose from, ensuring customers they will find what they need in-store. Hardly any advertising is done in the traditional sense. Mark believes in the sales cliché that if you sell a good product, the product will sell itself. Which is why in Traffic stores, Mark sees to it that the shoes are the highlight of the display. Mark has worked with a variety of magazine and newspaper publications to feature Traffic products as well as celebrity endorsers to spread the word about Traffic in TV programs and concerts. This helped build brand awareness and increase sales. And sales would not happen without customers. Mark keeps in touch with Traffic customers through an online presence with a website, blog and by sending out announcements or greetings through email. He even has a cellphone hotline to make keeping in touch easier. Competition is inevitable but Mark believes in constant innovation and improvement, to ensure Traffic's continued growth. Through Mark's dedication to quality, brand building through research and constant communication with customers, suppliers and the community, Traffic has enjoyed growth and expansion the past few years and sees a bright future filled with new opportunities.