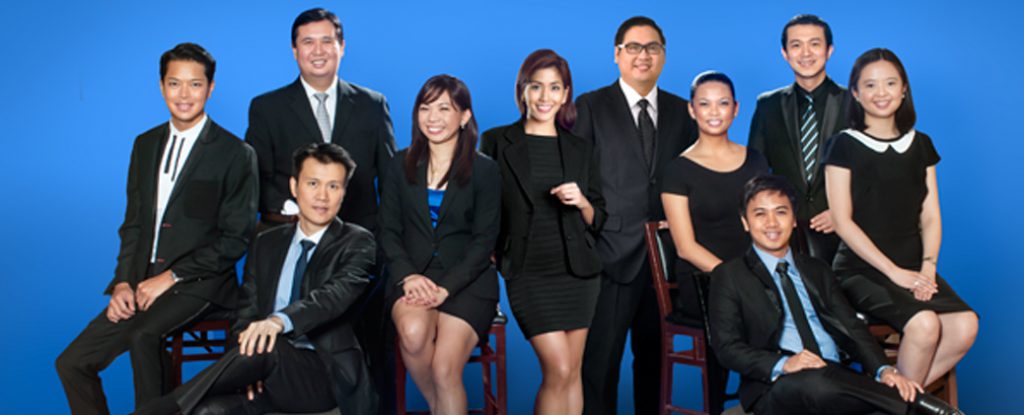 Meet the Awardees
---
Jan Dexter Chee Ah
VP – Marketing and Business Development Hongley Food Products, Inc.
Mansmith YMMA Awardee for Business Development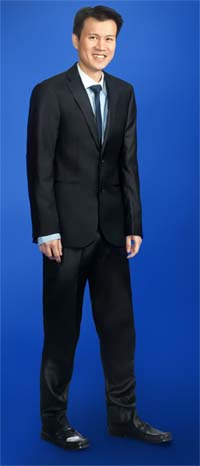 Dexter joined Hongley Food Products, Inc. in 2005 as the VP for Marketing and Business Development. Hongley as a company has been strong and steady since its humble beginnings primarily due to the stability of the Chinese restaurant industry. However, at the dawn of the new millennium, the landscape of the food industry began to change. Dexter's arrival at Hongley couldn't have come at a better time. Through the discussions he initiated with food experts and from his own keen observations, Dexter is convinced that product innovation is a must in order to widen the gap from its competitors. The first thing that Dexter realized is the inherent strength of Hongley's products and the vast yet untapped potential of the retail segment. He convinced Hongley to offer their products to public consumers, offering a retail version of their Pancit Canton, giving it a brand name with mass appeal "Chee-Bog" plus the tagline "Ang Pancit Canton na Nakakabusog" and the rest is history. The product achieved overnight success in its first try at a wet market and more tertiary channels were added eventually. He promoted what became as the "Hongkong-Style Fried Noodle Craze" supplying Hongley egg noodles to thousands of foodcarts nationwide. Due to Chee-Bog's success, Hongley was forced to move to a bigger plant and Dexter was given his own business unit to lead as a General Manager for Retail Division while retaining his position as VP for Business Development of the Foodservice Division. In 2007, they expanded their product line to Japanese products like fresh ramen, udon and gyoza wrappers. He also expanded their product offerings to wet market channels with Chee-Log Egg Noodles (Mami), Maminta Super Pepper and Chee-Kah Chicken Powder. Dexter was also able to tap national chain accounts like the Pancake House Group through product customization strategy and started introducing Chee-Bog in modern trade channels like Puregold, Waltermart and Super8 among others. Due to competition, Hongley launched Haba-Haba Pancit Canton as a fighting brand to tap the more price-conscious segment of the tertiary channels. Dexter was convinced that the only way to grow a company that is already successful is to engage the help of their customers, through casual conversations with cutting edge chefs and experts. Dexter, in no time expanded Hongley's purely Chinese noodle line to an impressive array of global noodles, opening their doors to the world of Western Cuisine. This led to the development of fresh Italian pasta, later branded as "Toscana Fresh Pasta" and is Hongley's entry to the Western/Fine Dining market. In 2011, Dexter responded to the growing sophistication of the Filipino diner by developing Asian noodles like Laksa and Taiwanese noodles. That same year he also started offering premium line of international line of noodles in supermarkets like Rustan's and Shopwise supermarkets. In 2012, Dexter strengthened their hold on the buffet/hotel business by providing specialized products like fresh raviolis and entered a distribution of imported fruits under a new company called "12 Baskets Quality Fruits". Hongley is currently building a second plant for the exclusive use of Dexter's Retail Division. Today, Hongley is not just known to be a great Chinese noodle factory, but a company that simply makes great noodles, period.
---
Gladys Jane Co-Chan
Sr. Product Manager Smart Communications, Inc.
Mansmith YMMA Awardee for Brand Management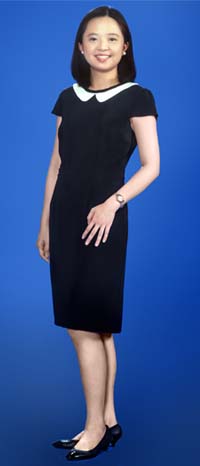 Gladys joined Smart in late-2005, coming from Citibank N.A.'s Cards Marketing Department. She initially worked in International Services Marketing where she launched the first-in-the-industry Hellow Reloadable IDD Card. She was later transferred to Talk 'N Text in 2010 where, as Senior Product Manager, her biggest highlight so far involved the revamp of the brand positioning in early 2012 – a project internally called "Project Win". Since its inception until 2011, the Talk 'N Text brand utilized a positioning revolving around "tipid-sulit", reflecting the "madiskarte" values and economic situation of its core market. This choice of positioning, communicated through an imagery of simplicity and practicality, was successful in cementing the TNT brand as the best budget prepaid brand in the market. However, as much as this positioning worked for the brand, a 2011 internal qualitative study among young adults and college-aged students in the DE sector revealed that the positioning struck them as unappealing. This led to Project Win, spanning mid-2011 to mid-2012, a branding exercise led by Gladys with the objective of re-energizing the TNT brand and increasing its relevance to the young base while still remaining faithful to the pillars that led to its strong position in the market. The brand communication of "Araw-Araw Panalo" was the result of a qualitative study that translated into consumer-speak, the top-level insight of advocating the maximization of all tools at one's disposal today so that tomorrow can become a little bit better. It pushed the idea that small victories hold value, despite one's stature in life, as these can eventually lead to a meaningful accomplishment. Bit by bit, a little can become a lot, and Talk 'N Text is the DE-consumer's partner in reaching and documenting these everyday wins. The reasons-to-believe are based on the inherent strengths of TNT — Panalo sa Signal, Panalo sa Tipid-Sulit, Panalo sa Tawagan and Text-an. The campaign has grown the TNT business by a staggering +14% YTD vs. same period 2011. The campaign, launched in May 2012, remains to be the single biggest force at play for the business on a national scale, and thus can be credited for the uplift in revenues shortly afterwards. In fact, the YTD 2012 business performance has beaten seasonality-trending, delivering a higher service-revenue level in Q3 versus Q2 of the same year – the first time ever in Smart's history! The business is currently on such a high momentum — the year 2012 ended with approximately P26.6B gross revenue level, or P3.4 billion in excess of its performance the previous year. This rate of growth has not been seen in the past 4 years and outpaces all other brands in the market. As far as market share is concerned, the brand has outpaced all other prepaid brands in subscriber share growth, now holding 25% of the prepaid subscription market versus 23% in 2009. As for revenue share, the campaign has bolstered brand revenues, putting it now in second-place (Q2 2012) compared to its third-place in total industry revenue shares in end-2009. It also recently earned recognition in the 2012 Philippine Quill Awards for Excellence in the Marketing Communications category.
---
Angela Gamboa Group
Brand Manager Century Pacific Group
Mansmith YMMA Awardee for Brand Management
Angela started handling Century Tuna from 2008 to present. In 2008, the brand was a dominant market leader for over 28+ years with its solid reputation as premium quality tuna with superior taste and health benefits. In 2009, a competitor brand entered in the category aggressively with the launch of their new variant. As the number 1 tuna brand, Century Tuna's primary challenge was to maintain leadership by keeping its equities of taste and health relevant to the market. To strengthen its taste equity, Century Tuna continued to introduce new delicious variants (corned tuna inasal) and product format innovations (Healthylicious Tuna Hotdog, Tunaloaf and Tuna Spread, Century Bangus, and the latest Century Vienna Sausage). Meanwhile, to continue building its health equity, Century Tuna leveraged on the many health benefits that are inherent in tuna and continued differentiating itself among the slew of health brands via the Superbod icon. This brand personification aimed to deepen preference and commitment for Century Tuna by making health proposition into a lifestyle: from a mere healthy product to a "healthy way of life". It was Angela's challenge to manage the entire Century Tuna Portfolio: setting over-all brand strategies, implementing marketing plans and involvement in planning and executing brand related events. Century Tuna maintained 40% market share dominance in the category despite entry of an aggressive competitor in late 2009. Angela was able to grow brand sales by 20% in 2009 by launching several campaigns: 1) Century Tuna Superbods and Brains 2009 Event in Boracay via 360 campaign which grew monthly sales average by 30% post-event; and 2) Launched Century Corned Tuna product and Derek Ramsay 360 campaign. She and the team also maintained brand volume sales at -2% in 2010 coming from a very high 2009 performance. In 2010, Angela launched Century Tuna Superbods Run 2010 which was the first run which got over 11,000 participants, solidifying the brand's commitment to health and fitness in modern times. Angela also introduced Century Tuna Healthylicious Hotdog in the market, the first time for the brand to penetrate the hotdog market with an adult positioning platform. The most recent project she launched was the Century Tuna Superbods 2012 "Salute to Sexy" 360 Campaign for Century Tuna core line which increased trial and awareness for the flagship line. Best of all, during the campaign period, Century Tuna sales were on an all time high. Because of the strength of the campaign and its "carry over" effect in terms of recall, Century Tuna had a brand new record in terms of volume sales for 2012. Because of all these, the brand won Reader's Digest Trusted Brands Platinum Award in Canned Tuna category in the Philippines in 2011 and 2012. Success has never been more innovative and impactful for Century Tuna.
---
Jennifer Louise Madrid
Sr. Brand Manager Unilever-RFM Ice Cream Phils.
Mansmith YMMA Awardee for Brand Management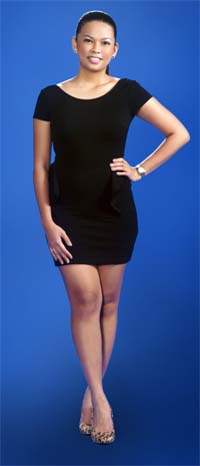 Coming from a Sales track, Jean moved to Selecta in July 2009 for her first marketing post ever. Together with a shift in career, she was given the daunting task of leading the explosion of the Out-of-Home Ice Cream Category. Unlike most countries in the rest of the world, ice cream in the Philippines was seen as a luxury item and consumption was mostly associated with special occasions and celebrations at home. This is why historically we are a Take Home, big packaged ice cream market, leaving the Single-Serve Out-of-Home category with a very dismal business contribution and inconsistent growth performance. In 2009, Selecta decided that it was time to build a new habit – Out-of-Home ice cream consumption, starting with Cornetto. The first task was simple – change the market's perception of ice cream from an expensive luxury to an affordable everyday snack. With this, Cornetto's strategy was simple – offer exciting and indulgent flavors while maintaining a key price point of 20 pesos. Then, communicate this incredible value for money in a cool way that talked to teens. In 2010, Jean, together with her team, launched a flavor that wasn't available in mass retail – Choco Hazelnut. This was followed by Choco Java in 2011 and White Chocolate in 2012. Cornetto was the first ever mass retail ice cream brand in the Philippines to offer a White Chocolate flavor, giving it a leading edge when it came to ice cream innovation. Jean also launched the most talked about commercial of Cornetto in 2010 – "Cornetto Bouncer" as part of the "Bente" campaign TVC series, which became pop culture in the Philippines. The campaign received numerous awards: Adobo Ad of the Year (2010), Adobo Ad of the Month (April 2010), Tambuli 2011 – Best Teen Brand (Silver), Araw Awards 2011 – TVC Campaign (Silver), Araw Awards 2011 – Integrated Campaign (Bronze), Araw Awards 2011 – Single TVC (Gold), Unilever Philippines IBC Awards 2010 – Best in Integrated Brand Campaign Activation Mix, Unilever Philippines IBC Awards 2010 – Best in TV Execution, Unilever Philippines IBC Awards 2010 – Best in Digital, Kidlat Awards 2011 – Film Single (Bronze), Kidlat Awards 2011 – Film Single (Finalist). After building the Out-of-Home market with Cornetto for three years, the Philippines was ready for another big brand that had a more for more proposition in the market, positioned as an adult lifestyle indulgence. Jean and her team introduced Magnum, the biggest ice cream brand of Unilever globally, in the most talked-about launch the country had ever seen. With the brilliant use of non-traditional advertising and a breakthrough digital PR campaign, it is now the benchmark for social media marketing. With its successful premium positioning, consumers received Magnum very well, despite the fact that it is more than twice the price of Cornetto. By successfully launching Cornetto and Magnum, Jean's work is a testament to how world class marketing mixes can be developed here in the Philippines. Her proudest accomplishment as a marketer is seeing all the plans that she laid out in 2009 come to life and consistently deliver hard results, transforming a once small part of the business, to a crucial growth driver. It is her professional advocacy to continue to challenge marketing norms, and produce advertising content that is relevant and shapes popular culture.
---
Domingo Ronquillo II
Head – Nomadic Broadband Business Globe Telecom, Inc.
Mansmith YMMA Awardee for Marketing Management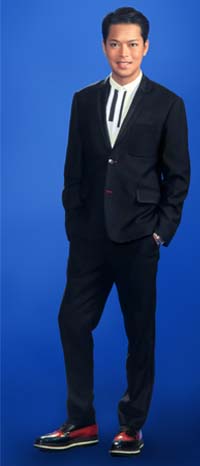 As the Head of Nomadic Broadband Business of Globe, Dong is responsible for the end-to-end management of nomadic broadband business, P&L, customer experience, product portfolio and development. He is also responsible for the masterbrand campaigns, developing marketing strategies and campaign development. Furthermore, he drives network strategy to support business objectives and develop products and enablers. Globe Tattoo, a challenger in the growing mobile broadband market has decided to re-frame the battle and bet on the power of emotional badge value and strong market innovation based on strong youth insights. The strategy was to turn Globe Tattoo into a brand that inspires the youth to be great and cater to their individual needs and lifestyles. Dong initiated and led the Tattoo turnaround by end of 2010 through a new brand vision, stronger brand positioning through the launch of a brand point-of-view and ambassadors, new brand key, new look and feel, new packaging and devices, consolidation of the broadband portfolio to one brand, and yearly all-encompassing campaigns. As a result of this, the broadband sticks were re-packaged with more aspirational and lifestyle skewed designs. Advertising and merchandising underwent visual re-engineering as well – it projected edgy and fierce imagery while still ensuring competitiveness in the functional hygienic, speed and price. He also initiated and led market innovations through new products such as Tattoo Torque, Tattoo Myfi, Tattoo Superstick, Tattoo Lamborghini Stick (1st to launch a 4G stick), Tattoo Flash (4G) and Tattoo Lifestyle Sticks. Dong also led the launch of Live.Tattoo, Tattoo's on-line lifestyle store (the only lifestyle portal of its kind), creating additional value/perks & privileges for subscribers. To further engage his subscribers and increase affinity of Tattoo in the on-line community, Dong and his team launched the Tatt Awards. This campaign recognizes individuals or groups that inspire greatness in the internet/social media. This initiative created a spike in traffic in the portal which was sustained throughout the year. This also increased positive buzz and in its 2nd year run, there were 300,000 site visits (up by 600%), 4,500 blog/Twitter mentions (up by 519%) and 834 unique nominations (up by 85%). As a result of these changes and innovations that Tattoo Broadband has undergone through Dong's leadership, the nomadic broadband business revenues have more than doubled (+117%) in the last two years. The subscriber base almost doubled (+90%) with an increase in gross acquisition of +61%. There was also an unprecedented growth in postpaid revenues by 802% and subscriber base by 571% in the last two years. Tattoo Brand already gained the highest brand equity in the market and reached "strong" brand equity measure. Globe Tattoo now owns key market brand attributes of: fast and consistent connection; a brand for me & my friends, a brand for the youth and reliable internet connection, to name a few. After 2 years of relaunch, Tattoo has reached the admirable status of being seen as a strong brand leading in all key image attributes. It is currently at the cusp of market leadership, a stone's throw away from being the "Broadband Authority for the Youth".
---
Jianina Fay Clarice Salindong
Country Marketing Manager Procter & Gamble Philippines
Mansmith YMMA Awardee for Marketing Management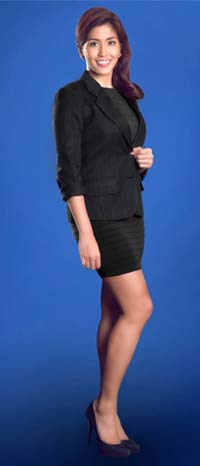 In leading Olay Skincare* Philippines – Jia has truly challenged what's possible! As Brand Manager, Jia has taken the Olay business to greater heights by listening to the consumer, thus being able to focus on the right strategies and programs. Jia has also been able to manage the complex structure of the brand** – ensuring all sub-brands/ boutiques under Olay grow at the same time. With Olay already being the leader in the anti-ageing category, Jia created plans that aimed to grow the category by 1) trading up whitening cream users to anti-ageing and 2) driving superiority through innovation. Jia and the team re-launched Total Effects behind the idea "Olay gives you 7 benefits in 1 product, which includes whitening and anti-ageing". As they commercialized the plans behind Total Effects, Jia also led the launch of Age Protect, a product which fights the early signs of ageing. It became a practical Point-of-Market Entry for whitening users who are intimidated by the expensiveness of anti-ageing products. This campaign jumpstarted Olay Total Effects' growth, and ultimately the anti-ageing category's growth. For Regenerist, Jia led the team to successfully bringing in its premium line over three campaign phases, by creating an innovative, holistic, sustainable business model. Jia led the launch of the newest product in the line – a breakthrough product which reduces the look of wrinkles in just one application. Jia and the team made this idea even bolder – what if women got a facelift in an actual lift? This is to prove that the time it takes for Regenerist to work is faster than an elevator ride or any other activity a woman would typically do in a day. This campaign elevated Regenerist's efficacy above all the other creams in the market. Jia also took on the challenge of introducing a whitening product called Natural White, competing head-on with one of the most established brands in the Philippines today. Jia led the team to successfully launch the whole line in the midst of aggressive competitive activity. Six months later, they exploded Natural White in the low-tier segment behind the launch of a sachet format. While the sachet commanded a significant premium vs. the market leader, Natural White was still successful at eating into the leader's shares within its first year of launch. Natural White has now become one of the strongest pillars of Olay, reaching its highest-ever shares and distribution across all channels. Today, Olay is the fastest-growing moisturizer brand in the Philippines and is now within striking distance of market share leadership. In Asia, Olay Philippines is the fastest-growing Olay Skincare market and the only country to consistently overdeliver vs. targets in the past two years. It has been recently awarded a bronze trophy in the "Touching More Consumers' Lives" Category in P&G's Asia Leadership Summit. Globally, Olay Skincare Philippines is now among a handful of Olay countries in the world to have crossed a key share milestone (alongside USA, Spain, UK, Australia, etc). It has won two awards from the Olay Global Awards – Best in Class Share Growth and Best in Class Sales Growth. With the stellar performance of Olay Philippines, its business model and key strategies will now serve as a template for other emerging markets in the world.
---
John Richard Sotelo
Country Marketing Manager Procter & Gamble Philippines
Mansmith YMMA Awardee for Marketing Management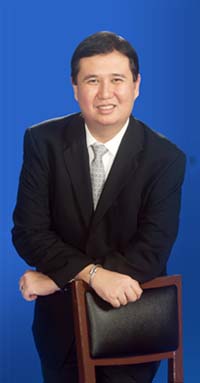 Chad is P&G Philippines' Country Marketing Manager for Personal Care & Cleansing (PCC) and Multi-Brand Commercial Innovation (MBCI). He focused on delivering strong growth in shipments, market share, and a higher focus on premium-priced segments vis-á-vis his total business for PCC across its portfolio of brands (Safeguard, Olay, PCC, Zest). From 2010-2012, Chad has delivered strong growth for his total portfolio and for his brands within the portfolio. Despite the strong entry of a competitive player in the PCC health segment, Chad delivered a 2-year growth rate in high single digits for Safeguard, already a very mature brand. He has executed the best defense of P&G Philippines to date, recovering lost market share within a year from the competitive launch and held competition to low single digit market share. He has also grown equity scores in that same period for Safeguard despite the competitive entry. Chad accelerated 5 years' worth of PCC innovation by rapidly expanding Safeguard into the previously unexplored categories of Bodywash, Liquid Hand Soap, and Hand Sanitizer, capturing double digit market share of the PCC Liquids category within a year of launch. He neutralized their POD of Mildness by launching Safeguard Ivory White Care and their POD of Value by launching Yaman sa Kalusugan 2. He has also successfully launched the premium Safeguard line which has gained market share equal to that of the closest competitive player in the health segment in just three months. Driving rapid innovation in the premium beauty segment of PCC, Chad re-engineered the strategy of Olay PCC to sell Bodycare like Facial Skincare. By leveraging the inherent strengths of Olay Skincare's equity in the market, he was able to strongly establish Olay PCC as a premium Beautycare brand for P&G's PCC portfolio. Right now Olay is the #3 brand in the market in terms of equity, the #5 brand in overall PCC, and is now a substantial pillar in the Beauty Portfolio. He has delivered growth many times over for Olay PCC. Chad drove rapid innovation not just via his PCC business but also by creating and maximizing a new chassis for P&G Philippines: MBCI. From 2010-2012, Chad has built the MBCI chassis for P&G Philippines from the ground up and has delivered exceptional growth. He delivered 2 years of consistent growth, becoming a key driver of the country's growth in the same period. He has achieved exceptional ROI for his MBCI initiatives, growing market share and equity for the brands involved, including the corporate brand. MBCI is now P&G Philippines' Most Externally Awarded Brand, receiving the most number of external awards for his work, including a Spikes Asia Award and a Bronze PR Anvil Award for the 75th Anniversary; a Bronze Creative Guild Award, Bronze Tambuli Award and a Special Citation from the 34th Catholic Mass Media Awards for P&G e.Studyante. In response to category and competitive movements, Chad has led his team to respond fast and respond smart to these changes to come out at a much better place than before.
---
Giancarlo Tan
Sr. Product Manager GlaxoSmithKline Philippines
Mansmith YMMA Awardee for Business Development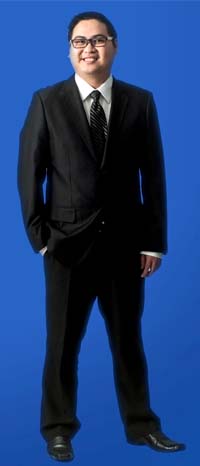 Gian is the Sr. Product Manager for RotarixTM (rotavirus diarrhea vaccine) of GSK Philippines. Unknown to many Filipinos, diarrhea is the second leading killer of children aged less than 5 years old in the Philippines and worldwide – this is commonly caused by a rotavirus (RV) infection. In 2011, RotarixTM registered for the very first time single digit volume growth rate. It was clear that for RotarixTM to continue to be successful, two imperatives were key: Defend market leadership and Increase market size. In March 2010, Gian took the lead in developing GSK's key strategy – "The Triage Strategy", an approach in ensuring GSK successfully shapes the public market through the Department of Health to prioritize the inclusion of RV vaccines in the Expanded Program for Immunization (EPI) and position RotarixTM as the brand of choice in RV vaccines. The triage strategy had 3 key levers 1) Collaboration with medical organizations to drive rotavirus prevention advocacy 2) Identify and engage legislators and government officials with strong healthcare platform on the importance of vaccination 3) Engage key stakeholders within DOH to reinforce the importance of inclusion of RV vaccination in the EPI. Through successfully executing the Triage Strategy, in February 2012 GSK Philippines won the first ever RV tender in the Philippines and Asia Pacific Region resulting to 700,000 Filipino babies being protected from the 2nd leading cause of childhood deaths. Gian took the lead in positioning GSK's relationship with DOH as a "reliable partner" vs. other pharmaceutical companies who are just usually perceived as a "supplier". The Philippines became the first South East Asian country to introduce RV vaccination in the EPI, getting praise and recognition from organizations such as World Health Organization, UNICEF, ROTA Council and ROTA PATH. After winning the tender, Gian immediately developed the RotarixTM Post Tender Action Plan with the objective of supporting DOH in the successful implementation of its RV vaccination program: 1) Drive immediate demand for rotavirus vaccines in the health centers 2) Ensure GSK delivers on: a. RotarixTM supply based on the timelines required by DOH; b. Provide logistical support to DOH; c. Provide technical assistance and training healthcare workers on RV implementation through the Rotaphil Caravan; d. Support DOH in conducting a rotavirus vaccination impact study; e. Support DOH in increasing awareness of rotavirus disease through a comprehensive campaign- Unahan ang Diarrhea and "Rotavirus Palengke Tour" In 2012, RotarixTM grew more than +2,029% in terms of volume. It also provided an additional 43% and 9% growth in sales for the Vaccines Business Unit and GSK Philippines respectively. The RotarixTM tender win is the largest (in terms of value & volume) contributor of growth for the organization. GSK Philippines has been identified as the only market to successfully defend and grow the traditional dispensing business after immediately winning the RV tender. RotarixTM, in the traditional dispensing market, by end of 2012, grew significantly by +55% in terms of volume vs. only 4% in 2011, a unique feat of driving growth and market penetration in both its traditional dispensing market and public market. For the Asia Pacific market, the Philippine's RotarixTM Tender was the first successful rotavirus tender win in GSK's Asia Pacific Region. The strategy developed has now become the "blueprint" being utilized by other GSK markets.
---
Stephen Tiu Sr.
Customer Marketing Manager Johnson & Johnson (Consumer) Philippines
Mansmith YMMA Awardee for Shopper Marketing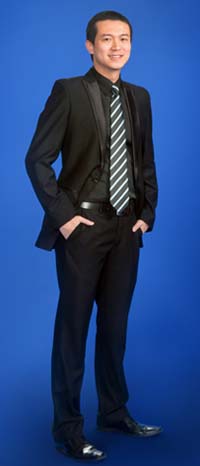 Steve started his affiliation with J&J way back in 1999 as an intern. He joined the company right after graduation and was given the opportunity to work on the Women's Health business as Trade Marketing Executive. In his three-year stint, he was able to help drive growth and share gain for Modess and Carefree through successfully translating strategies into execution and as a result, in-store excellence. From 2004 to 2006, he went back to field sales as Distributor Development Manager for Samar, Leyte, Bohol, and Cebu. In 2005, Steve won the Man of the Year Award for General Trade for consistently achieving targets and building sustainable growth. In 2006, he became Area Sales Manager handling East and Central Visayas. During his first year as People Manager, Steve brought the region back to double digit growth through improving customer collaboration, distribution, and operational excellence within the team. With that, he was awarded the "Master & Commander" leadership award, an award given by J&J annually to a People Manager who demonstrates excellent leadership skills and performance. In 2008, he took on the GMA General Trade business and concurrently handled Business Development. In this role, he was able to establish, along with the GT Leadership Team, the GT Go-To-Market Model. In 2010, he attended J&J's Asia Pacific Senior Management Program in the Asian Institute of Management and was Class Valedictorian. The class was represented by select senior managers from all over J&J Asia Pacific companies. In September 2010, Steve was sent to Shanghai, China to handle the consumer business with Tesco as Sr. Key Account Manager. Upon the conclusion of the Joint Business Planning with Tesco, he was assigned to handle Shopper Marketing for Consumer Health Care (Listerine and Young Skin Care) in the fast growing China market. Steve put the team on the same page, crafting out the strategic geographical go-to-market model for Listerine. During that time, Steve and his team embarked to craft a trade story that centered on giving real value to the retailer. To prepare for this, they had to dig deep into shopper insights and look at the shopper as an entirely different entity from the consumer. With the insights, they were able to identify the barriers (need, visibility, price, and encouragement to repeat) and create solutions that answered each of the barriers. Steve expanded Listerine's shelf display and installed Listerine Mouthwash Bays in select key hypermarkets. They also implemented promotions to encourage trial and repeat and launched Listerine Total Care to upgrade users to premium. The result was a 41% growth in 2011 after already growing 42% in 2010. Listerine achieved sustainable growth in China maintaining a 62% market share as of June 2012. Steve attributed this to the fact that they were able to communicate compelling benefits to both shoppers and retailers. This wave of growth is anchored on a deep understanding of the shoppers and a strong belief that the team have to jointly create value with retail partners.
---
Daryl Umali
Product Manager Electrolux Philippines
Mansmith YMMA Awardee for Advocacy Marketing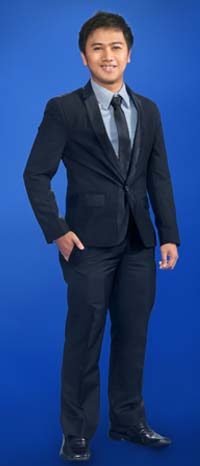 Daryl joined Electrolux Philippines in 2010 as the Product Manager for Fabric Care (Washing Machines). In his first year, he adopted the 360-degree approach to all his marketing initiatives to cover all consumer touch points. With the Electrolux Wash-a-palooza, the brand was able to maintain its leadership in premium fabric care, retaining the number one position in Front Load Washers while achieving an unprecedented total category growth of +42%. In 2011, Daryl launched the Electrolux Clothes and Hugs Campaign which highlighted the values of family togetherness and extending help to those in need. He conceptualized the Electrolux Laundry Mobile that collected pre-loved clothes in Manila, Cebu and provinces from Luzon. He concluded his campaign with two washing marathons so that the clothes collected nationwide could be given fresh and clean to affected families of natural calamities. To ensure this, he successfully forged a partnership with ABS-CBN's Sagip-Kapamilya, turning over 10,000 kilos of clothes by the end of the 3-month campaign. As a result, the Electrolux Clothes and Hugs Campaign became a vehicle for the brand to stay socially relevant while achieving business objectives. By the end of 2011, despite market contraction, the Fabric Care category achieved a +33% growth versus the previous year and retained its leadership position in the Front Load Washer segment. Moreover, he successfully penetrated the Top Load Washers segment by launching a new line of top loading washing machines. All his efforts did not go unnoticed as several award-giving bodies gave recognition to the Electrolux Clothes and Hugs campaign. It won prestigious awards such as the PANATA Award, Tambuli Award, Philippine Quill Award, and the Electrolux Global Marketing Excellence Award in Sweden. 2012 saw a new role for Daryl as Product Manager for the Cooking Category. He led distribution and penetration improvement strategies via the Electrolux Wok-a-holic Kitchen Star. He overcame low dealer acceptance in some accounts, a major challenge faced by the cooking category, as he provided account-specific support to the sales team which achieved improvements in distribution. He did this by carefully studying each dealer's target consumers, and working with the sales team, he implemented programs that obtained the dealers' interest in supporting the brand in the cooking category. Electrolux Wok-a-holic was a campaign that touched the lives of more than a hundred men and women by giving them the opportunity to showcase their culinary skills, opening their minds to what they can achieve with their talent. Since the competition started in 2010, its winners have gone on to become entrepreneurs, opening small "carinderias" and catering businesses armed with their Wok-a-holic trophies and Electrolux kitchen appliances. In the end, Electrolux Wok-a-holic became an advocacy to empower and challenge Filipinos to further their culinary ambition. In its third year, Daryl introduced several innovations to make the Wok-a-holic concept stay fresh and exciting such as the Culinary Boot Camp, aggressive tri-media support, digital promotions, PR engagement activities, and account-specific brand activations like mall tours, a mobile kitchen, and cook-offs. By the end of 2012, the cooking category achieved +51% growth while strengthening its distribution by +34% versus last year with the help of Wok-a-holic. Daryl has been recognized by his team for exemplifying the Electrolux core values of Passion for Innovation and Drive for Results.