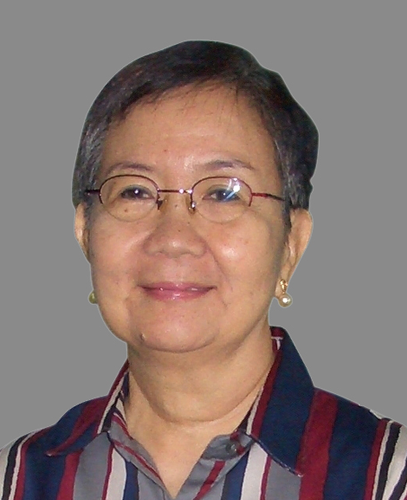 Mercedes R. Abad ("Mercy")
Former Managing Director TNS Philippines
Mercedes R. Abad started her professional life as a technical researcher in the Metallurgical Advisory Group of the defunct Philippine Implementation Agency of the Macapagal administration. Taking a change in career, she moved on to Procter and Gamble as Project Manager in the Market Research Department where she learned the ABC's of market research. From then on Mercy, as she is known in the industry, has made a name for herself in the Advertising and Marketing circles as a reliable and responsible market researcher. She has set-up and helped manage two major research companies in the Philippines: Consumer Pulse, which was eventually bought by AC Nielsen, and TNS Trends. She is also one of the founders of Social Weather Stations and Pulse Asia. Her clientele belonged to the top 50 companies of the Philippines. After 42 years of being a research practitioner, Mercy retired in December 2007 as Managing Director of TNS Philippines.Mercy is also a member of the following: Community of Fasters for Justice as a founding member and treasurer, AKKAPKA Foundation, Inc. as director, Kaisahang Buhay Foundation as Vice Chairman, Jesuit Communications Foundation as trustee, Ahon Sa Hirap, Inc. as board member (Treasurer). She is now occupied with taking care of her grandchildren as well as pursuing advocacies like active-nonviolence, community development, and adoption of unwanted children. Mercy graduated with a degree in B.S. Chemical Engineering from the University of the Philippines in 1963 and an MBA from the same institution in 1983.
---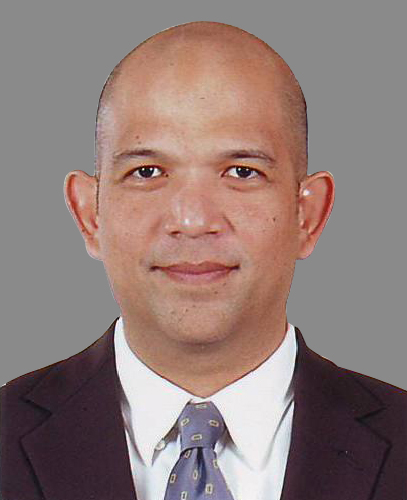 Jose Victor P. Paterno ("Vic")
President and Chief Executive Officer Philippine Seven Corp.
Vic is the President and Chief Executive Officer of Philippine Seven Corporation, a company that owns and manages the 7-Eleven convenience stores. He joined Philippine Seven Corp. as Planning & Engineering Manager in 1993 and after only 2 years with the company, he became the General Manager for Support Services. In 2004, he became the Vice President for Operations and is now the President and CEO since 2005.He is also active in several other companies where he is the President & Director of Convenience Distribution, Inc. since 1999 to present, Co-founder and Managing Director of Electronic Commerce Payment Network, Inc. (EC Pay) from 2001 to 2004 and then acting as director up to present, and Chairman of Supply Chain Networks, Inc. since 2003 to present. Vic is also a member of Management Association of the Philippines, Makati Business Club, Young Presidents Organization, Philippine Franchise Association (VP-National Chapter Development), ECR Philippines (Board Co-Chair (Retailer), and Coca-Cola Retailing Research Council Asia. He graduated at Lehigh University, Bethlehem, Pennsylvania in USA with a degree in BS Mechanical Engineering as Magna Cum Laude.
---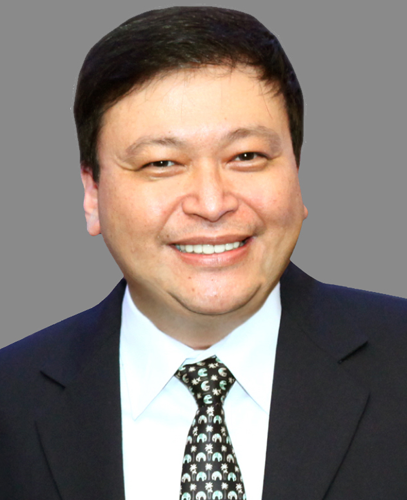 Andrew L. Santos ("Andrew")
President and General Manager Wyeth Philippines, Inc.
Mr. Andrew Santos is the President& General Manager of Wyeth Philippines, a position he has been holding since 2008.He joined the company in 2004 as Marketing and Sales Director and was instrumental in the company's return to the Number 1 position in the Philippine market that year—a distinction Wyeth Nutrition continues to hold until today. Under his leadership, the Wyeth Nutrition office in the Philippines was feted with numerous marketing and commercial excellence awards from Wyeth global and Asia-Pacific headquarters. The company has received several awards from business partners, and has also been recognized by reputable Philippine and foreign organizations for highlighting Filipino and family values in its programs and for providing emphasis on learning. His strong people focus and change management acumen have also allowed Wyeth to successfully navigate and thrive through two acquisitions. Prior to joining Wyeth Nutrition, Andrew also took on senior marketing leadership roles in Unilever and Bestfoods in the Philippines, Malaysia, Singapore and Brunei. He has broad experience in marketing, brand development, trade sales, market research/insights mining, training and technical product research and development. He has a solid track record of turning around challenged businesses and delivering sustained growth by utilizing high-impact programs and shaping a culture that are anchored on values. Andrew was an elected board member of the Pharmaceutical and Healthcare Association of the Philippines (PHAP) and is a founding board member of the Infant and Pediatric Nutrition Association of the Philippines (IPNAP). He also works with non-government organizations to help contribute to the improvement of nutrition, health and education. He received his Bachelor of Science in Management degree from the Ateneo de Manila University.